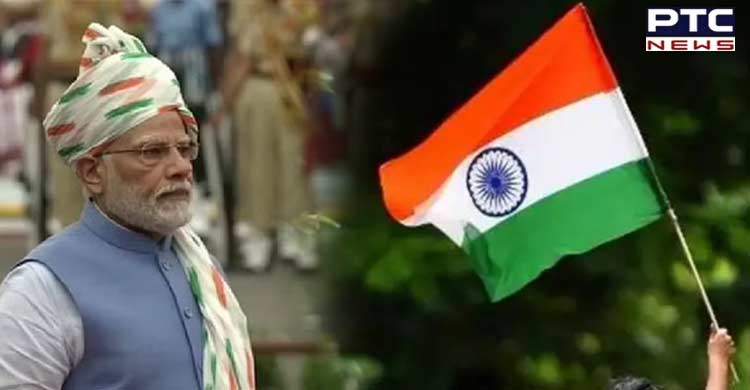 Chandigarh, August 15: As the country celebrates the 75th Independence Day, Prime Minister Narendra Modi unfurled the Indian National Flag and addressed the nation from the ramparts of the Red Fort and said that India's flag now flies high around the world.

Here are some of the prominent quotes from PM's address:
Also Read | Independence Day 2022 Highlights: PM Modi calls India mother of democracy
Homage to Freedom Fighters
Prime Minister Narendra Modi paid homage to the freedom fighters who fought against the British rule. In his address he noted that many great thinkers have dwelled in the country. He also reminisced the contributions of women in the country's freedom fight. "Our country is grateful to Gandhiji, Bhagat Singh, Rajguru, Ramprasad Bismil, Rani Laxmi Bai, Subhash Chandra Bose and all other freedom fighters who shook the foundations of British Empire", Modi quoted.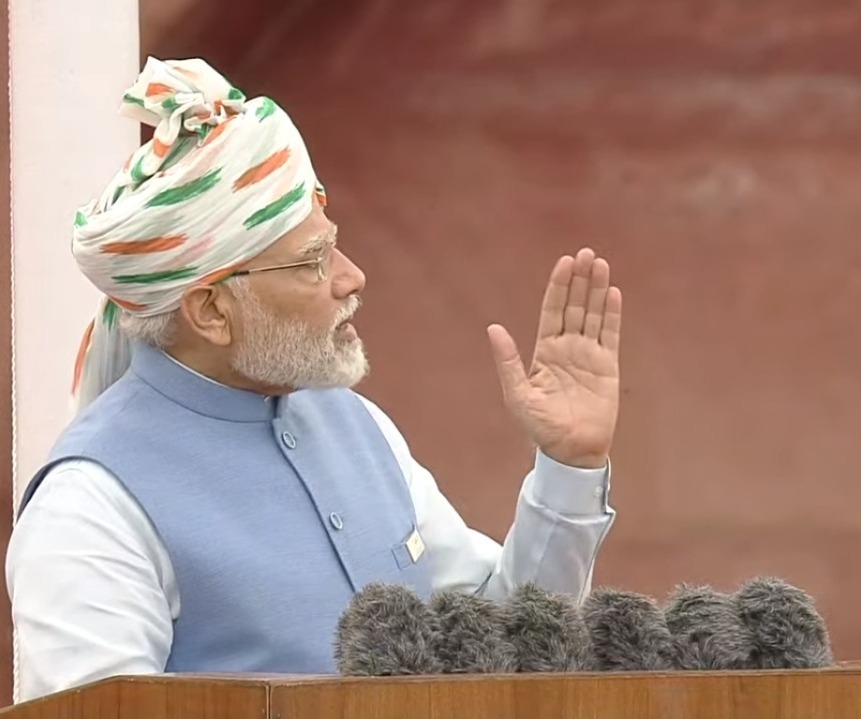 Calls for unity amongst people
In his address on the occasion of independence day,  PM Modi urged the citizens of the country to have unity amongst themselves and also recognized the cultural and linguistic barriers that are presented before the people and urged them to be proud of every language. "Sometimes our talent is restricted by language barriers. This is an example of imperialism. We need to be proud of every language in our country," Modi quoted.
Hailed natural farming
Prime Minister said that natural farming will give new strength to India. "There are multiple employment opportunities opened with creation of green jobs", he said.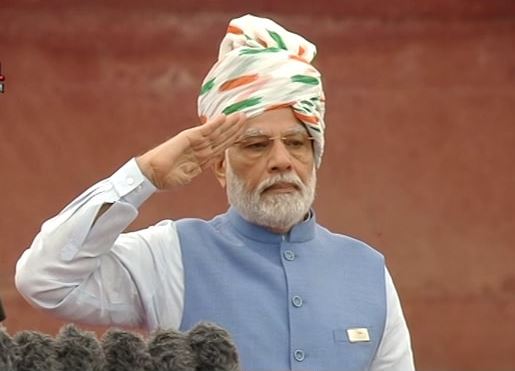 Shift from "Bhai-Bhatijawad" Mindset
PM Modi called out nepotism and corruption and urged people to commit fighting against the same.  He also emphasized the need to shift the mindset from the "Bhai-Bhatijawad" and provide opportunities to the deserving ones. "Today the nation shows anger towards corruption, but not the corrupted. Until and unless, people have the mentality of penalizing the corrupt, the nation cannot progress at optimum pace," he quoted.
Focus on 'Panchpran'
Prime Minister also urged the citizens to focus on 'Panchpran'. He further said, "In coming years, we have to focus on 'Panchpran' – First, to move forward with bigger resolves and resolve of developed India; Second, erase all traces of servitude ; Third, be proud of our legacy; Fourth, strength of unity and Fifth, duties of citizens which includes the Prime Ministers and Chief Ministers."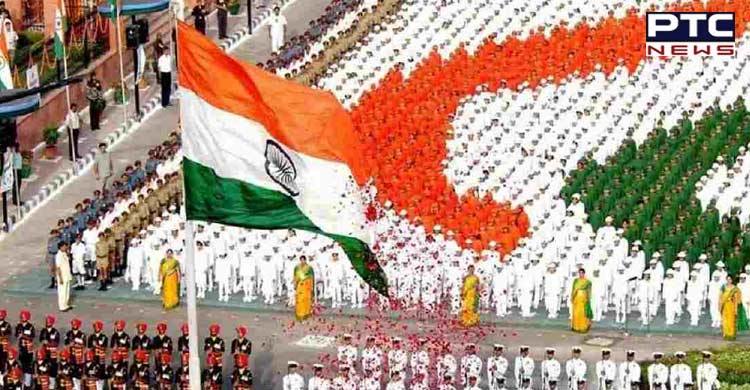 Also Read | PM Modi gives 'panch prans' to become developed nation in next 25 years
(Inputs by Jasleen Kaur Gulati)
-PTC News