PTC Web Desk: In a recent study, it has come to the fore that due to high levels of antibiotic resistance, drugs traditionally used to treat common infections in children and babies have lost their effectiveness in many parts of the world.
According to the research led by the University of Sydney, numerous antibiotics recommended by the World Health Organization (WHO) now exhibit less than 50% efficacy in treating childhood diseases such as pneumonia, sepsis (bloodstream infections), and meningitis. These findings highlight the urgent need to update global antibiotic guidelines that are currently outdated.
The most severely impacted regions are situated in Southeast Asia and the Pacific, particularly in proximity to Indonesia and the Philippines, where antibiotic resistance leads to thousands of preventable child deaths annually. Antimicrobial resistance (AMR) has been recognised by the WHO as one of the top 10 global public health threats facing humanity.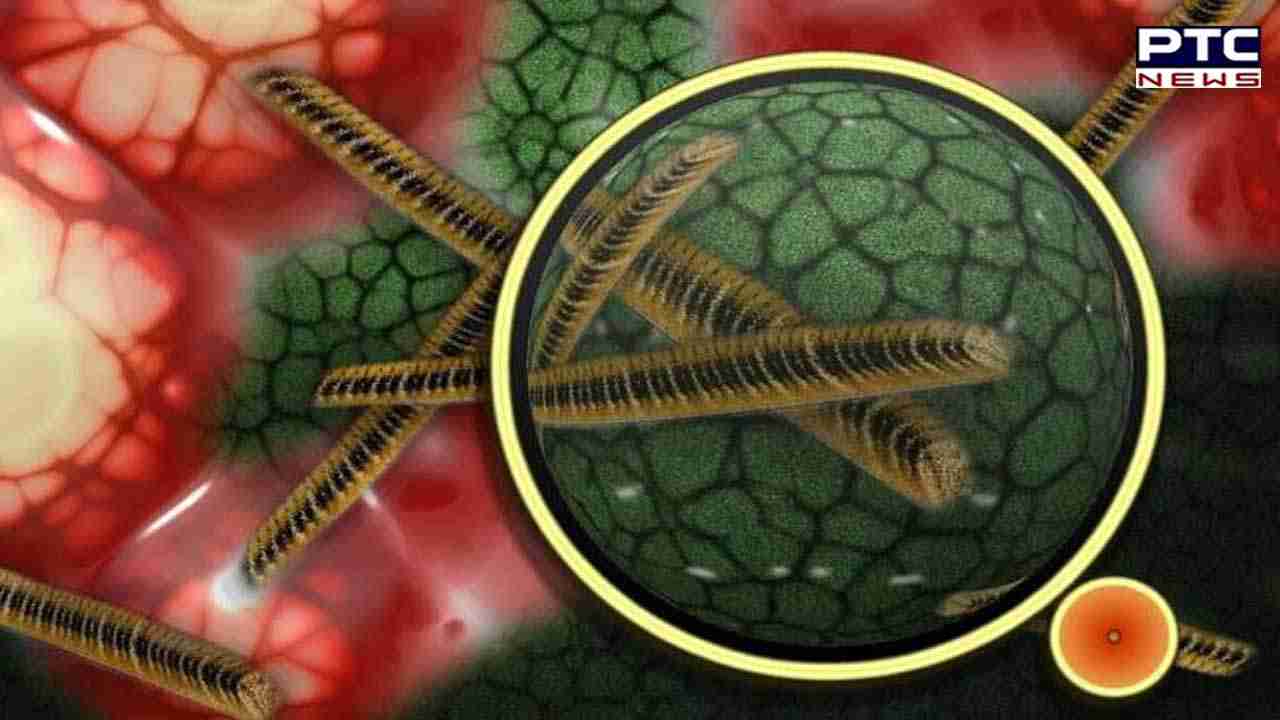 Every year, there are an estimated three million cases of sepsis in infants globally, resulting in up to 5,70,000 deaths, many of which are caused by the lack of effective antibiotics to combat resistant bacteria.
The study, published in the Lancet South East Asia journal, adds to a growing body of evidence indicating that common bacteria responsible for sepsis and meningitis in children often exhibit resistance to medications. For example, the research revealed that the antibiotic ceftriaxone is likely to be effective in treating only one out of every three cases of infant sepsis or meningitis. Ceftriaxone is also commonly used in Australia to treat various pediatric diseases, including pneumonia and urinary tract infections. Another antibiotic, gentamicin, was found to have a likelihood of success in treating less than half of all sepsis and meningitis cases in children.
Dr Phoebe Williams, an infectious disease specialist at the University of Sydney, emphasised that multidrug-resistant bacterial infections in children are becoming increasingly prevalent worldwide. Children are more vulnerable to AMR than adults because new antibiotics are less likely to be developed and tested for them.
Dr Williams urged the global community, including Australia, to recognise the urgency of the issue and prioritise funding for research on new antibiotic treatments for children and newborns. She highlighted the rapid rise of antibiotic resistance, emphasising the need for immediate solutions to prevent needless deaths among thousands of children each year.
The study, which examined 6,648 bacterial isolates from 11 countries, involved analysing antibiotic susceptibility for common bacteria causing childhood infections. Dr Williams stressed the importance of directing antibiotic clinical focus towards children and newborns, as they are often overlooked. She is currently exploring the use of an older antibiotic, fosfomycin, as a potential treatment for multidrug-resistant urinary tract infections in children in Australia and collaborating with the WHO's Paediatric Drug Optimisation Committee to ensure that children have access to antibiotics for treating multidrug-resistant infections promptly, thus reducing child deaths due to AMR.
Senior author Paul Turner, director of the Cambodia Oxford Medical Research Unit at Angkor Hospital for Children and professor of pediatric microbiology at the University of Oxford, UK, emphasised the study's significance in revealing critical issues related to the availability of effective antibiotics for treating severe infections in children. It also underscored the continuous need for high-quality laboratory data to monitor the AMR situation, facilitating timely adjustments to treatment guidelines.
- ANI
Join Whatsapp Channel