PTC News Desk: As the Indian Premier League (IPL) captivates cricket fans across the nation, a little girl's unique ritual caught the attention of Swiggy Instamart.
The girl, an ardent supporter of the Chennai Super Kings (CSK) team, collects all things yellow at home before every match to bring good luck to her favorite team. Her aunt, Bhawana, shared this heartwarming story on Twitter, along with a photo of the little girl surrounded by her yellow knick-knacks while watching a CSK match.
Bhawana's tweet quickly gained traction, resonating with thousands of internet users who admired the girl's dedication and innocence. Swiggy Instamart, touched by her gesture, decided to show their appreciation. They sent her enormous hampers filled with a variety of food items, all packaged in yellow.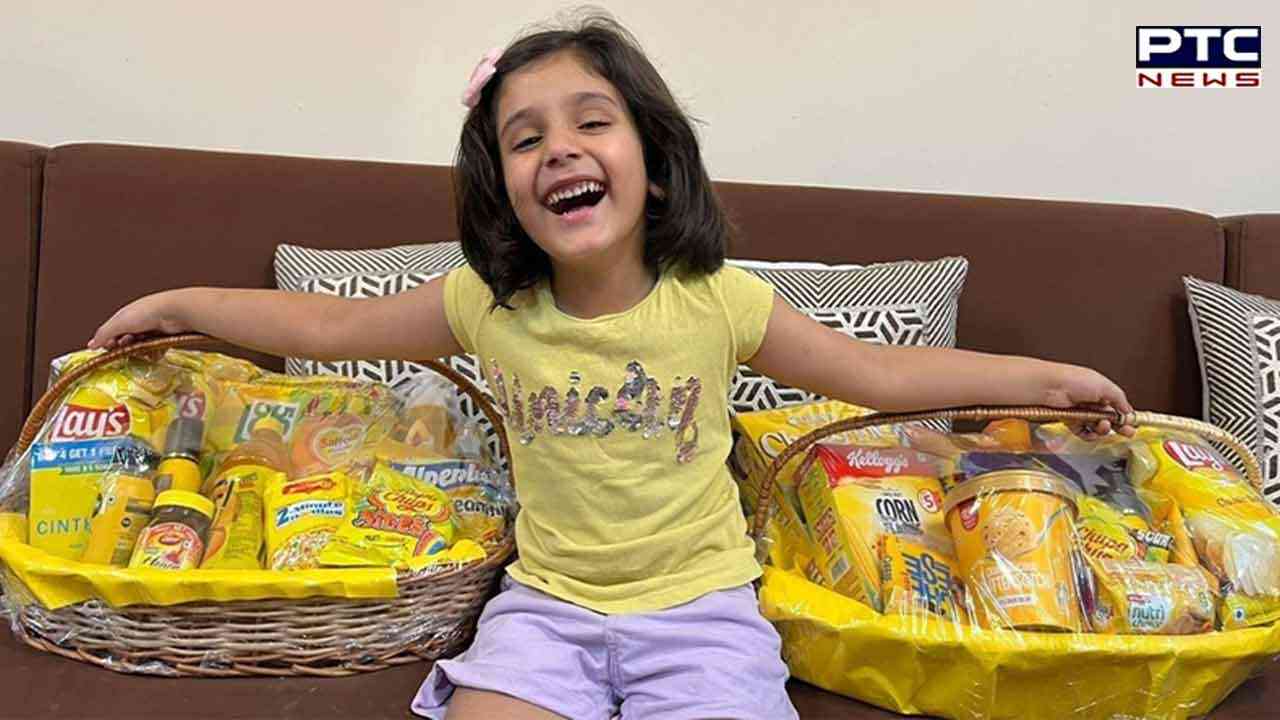 Swiggy Instamart proudly shared their gesture on Twitter, stating, "Sent this cutie some more yellow-coloured items available on our app." The response to their kind act was diverse, with users expressing their delight and making playful requests. Some users couldn't help but notice packets of Maggi in the hamper, while others, particularly fans of the Royal Challengers Bangalore (RCB) team, playfully suggested including some Red Lays.
Comments poured in on social media, with one user exclaiming, "The real reason why CSK was able to take the flight to victory!" Another user humorously requested, "@SwiggyInstamart admin, please send some pink-coloured items along with a little hope for RR fans."
One user marveled at the marketing strategy, saying, "This is marketing on another level," while another emphasized the genuine and wholesome smile of the little girl, expressing hopes for CSK's success this year.
Swiggy Instamart's heartwarming post garnered more than 8,000 likes, serving as a testament to the power of small gestures and the joy they can bring.
Also Read: Adorable Dog's Commute: Mumbai local train becomes its daily ride, internet reacts
- With inputs from agencies