Chandigarh, March 22: On Wednesday Punjab police recovered the bike on which 'Waris Punjab De' chief Amritpal Singh fled, said Jalandhar SSP Swarnadeep Singh.
According to the information the bike was found near the canal in Jalandhar. It is said that Amritpal has fled towards Phillaur side, leaving the bike in Darapur village.
Since the past five days now the Sikh preacher is on the run, he managed to switch his vehicles on Saturday, when Punjab police launched a crackdown against 'Waris Punjab De' chief.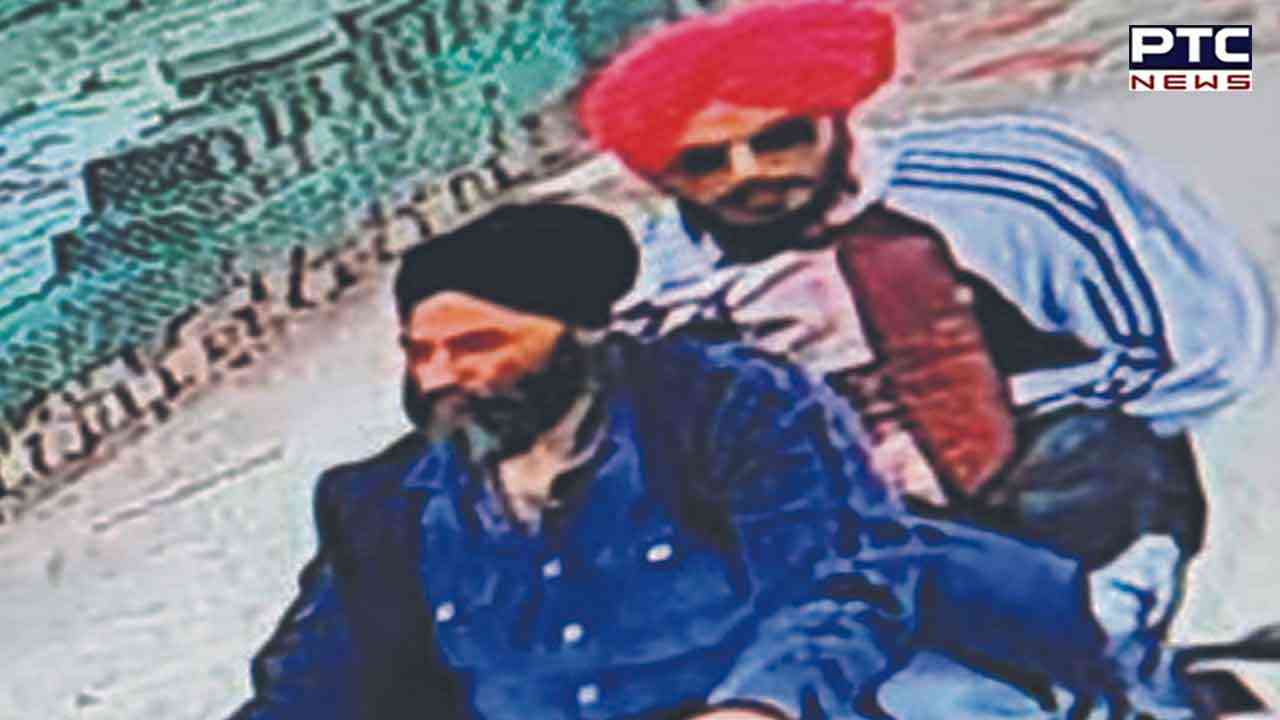 Also Read: Punjab: Amritpal still at large; 154 arrested so far for 'disturbing' peace: IG Sukhchain Gill
Amritpal Singh was initially spotted in a Mercedes vehicle and later switched to Brezza SUV, when police Punjab police chased him. The footage recovered from the CCTV appeared on social media on Tuesday evening, where Amritpal was seen riding pillion on a bike wearing a pink turban and black goggles. It has come to our knowledge that he was trying change his appearance and escape from the eyes of police.
In another CCTV footage that is recovered from Jalandhar toll plaza, which appeared on social media on Tuesday, showed Amritpal Singh escaping in the Brezza SUV.
Amidst the crackdown on 'Waris Punjab De' chief Amritpal Singh and his aides, four accused were detained in Ludhiana on Wednesday, and were sent to jail, informed the police. While the investigation was on, it came to the limelight that 'Waris Punjab De' chief Amritpal Singh went to a gurdwara in Nangal Ambian village in Jalandhar.
"There he changed his clothes, and wore a shirt and pant, and escaped along with three others on two bikes," said police.
Manpreet Singh alias Manna, Gurdeep Singh alias Deepa, Harpreet Singh alias Happy and Gurbhej Singh alias Bheja have been apprehended for helping Amritpal Singh escape, Gill said.
The SUV on which Amritpal was spotted has been seized from Manna, Jalandhar SSP Swarnadeep Singh said, adding that a .315 bore rifle, some swords and a walkie-talkie set were found in it.
Police also released seven pictures of Amritpal Singh in different attire, police also appealed public to help trace him. Jalandhar SSP Swarnadeep Singh said the National Security Act has been invoked against Amritpal Singh and a non-bailable warrant has been issued against him.
Also Read: Punjab Police release photos of Amritpal Singh in 'different attires', seek help for arrest
- With inputs from agencies