Chandigarh, March 20: Amid the ongoing crackdown against 'Waris Punjab De' chief Amritpal Singh, the suspension of mobile Internet, SMS and dongle services will continue till Tuesday noon, the Punjab Government said on Monday.
"All mobile Internet services, all SMS services (except banking and mobile recharge) and all dongle services provided on mobile networks, except voice call, in the territorial jurisdiction of Punjab suspended till March 21 (12:00 hours) in the interest of public safety," the Department of Home Affairs and Justice, Government of Punjab, informed in a statement on Monday.
The statement by the Punjab Government stated that certain sections in society were likely to threaten public order, and they widely use social media platforms for mobilising their "anti-national activities."
"It has been brought to my notice that certain sections of society are holding protests at several places in the state and are likely to threaten public order by incitement to violence," the statement read.
The statement further added, "It has further been brought to my notice that these sections of society widely use social media platforms such as Facebook, Twitter, Instagram, WhatsApp etc. and also Short Message Service (SMS) for spreading of inflammatory material and false rumours, to provoke mobilisation of mobs of agitators and demonstrators, mobilize their own manpower and resources for their anti-national activities".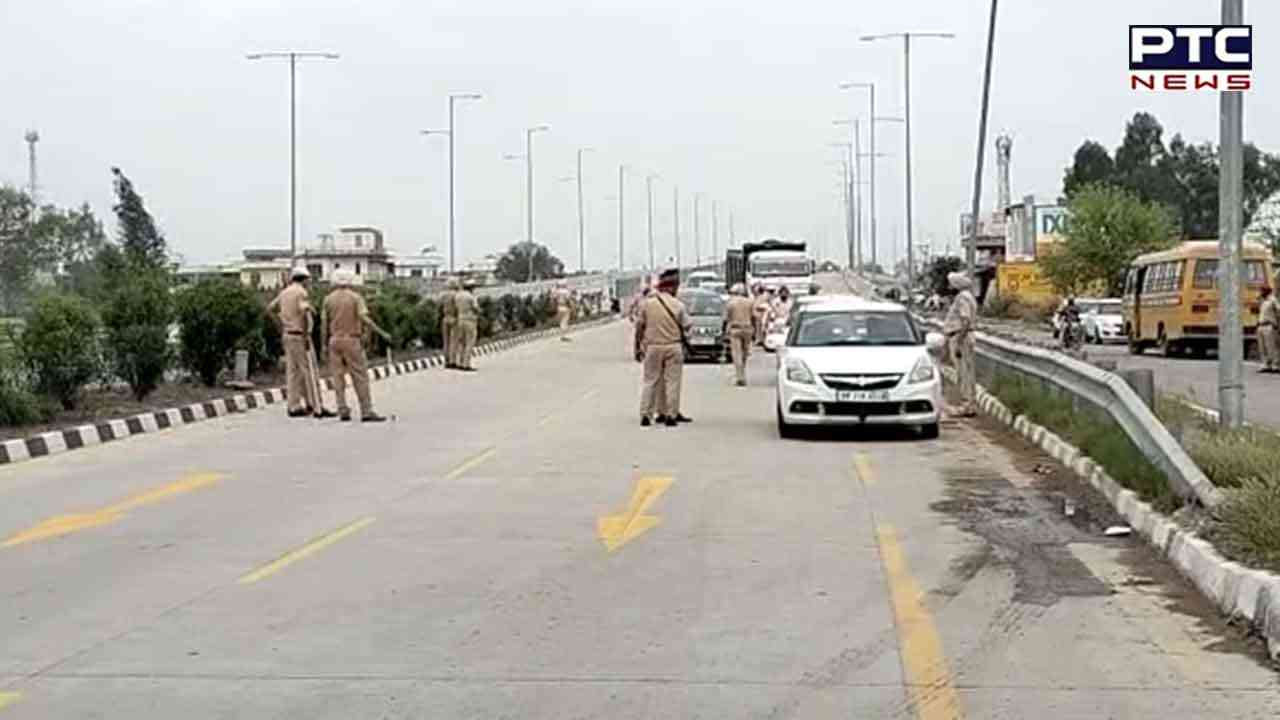 Notably, the suspension of Internet and SMS services in Punjab was brought in place on Saturday and was again extended on Sunday, in the wake of the situation.
Earlier in the day, the Punjab Police informed that the uncle and driver of Amritpal Singh have surrendered before the police.
SSP, Jalandhar, Swarndeep Singh confirmed saying, "Waris Punjab De chief Amritpal Singh's uncle and driver surrendered before the Punjab police last night".
As per sources, both of them surrendered themselves in Mehatpur. They reached the police station late evening surreptitiously. The two had come in a Mercedes car, which the police have also seized. The Punjab Police on Saturday launched an operation against Amritpal Singh and his aides.
The police said a total of 112 arrests had been made in the case so far, as 34 were arrested on Sunday. The police also said Waris Punjab De chief Amritpal Singh was still on the run and a massive manhunt was launched to nab him.
Earlier, Daljeet Singh Kalsi alias Sarabjeet Singh Kalsi, who is an alleged advisor and financer of Amritpal Singh, was arrested by the authorities on Sunday. The vehicle used by 'Waris Punjab De' chief Amritpal Singh for his escape was also impounded by Punjab Police, along with several other vehicles and ammunition.
Meanwhile, a heavy police force has been deployed outside Amritpal Singh's residence in Jallupur Khera village in Amritsar. Security has also been enhanced across the state, as per the police.
The police also conducted flag marches in various parts of the state to maintain law and order and instil confidence among people.
Jalandhar Commissioner Kuldeep Singh Chahal, on Saturday late evening, confirmed that the radical leader had been declared a "fugitive".
- ANI