PTC Web Desk: Social media has been abuzz with shock and controversy following a YouTube video posted by Pakistani YouTuber Nouman Hassan, in which a young boy is seen walking a pet tiger inside an opulent residence. The clip, which features the child confidently holding the tiger's chain, has ignited a wave of reactions on Instagram, where it was shared. While some viewers have commended the boy's apparent bravery, others have expressed outrage at the dangerous situation in which the child has been placed.
Nouman Hassan, known for sharing videos of his private collection of exotic animals, such as tigers, snakes, and crocodiles, has not provided any information about the relationship between the boy and himself. However, speculation on social media suggests that the child may be his nephew.
Questions regarding the ethical treatment of animals have also arisen. Some Instagram users have questioned whether it is appropriate to keep a tiger as a pet, deeming the situation "ridiculous." Notably, Mr. Hassan had previously shared a short video of the same boy walking another tiger inside a car showroom.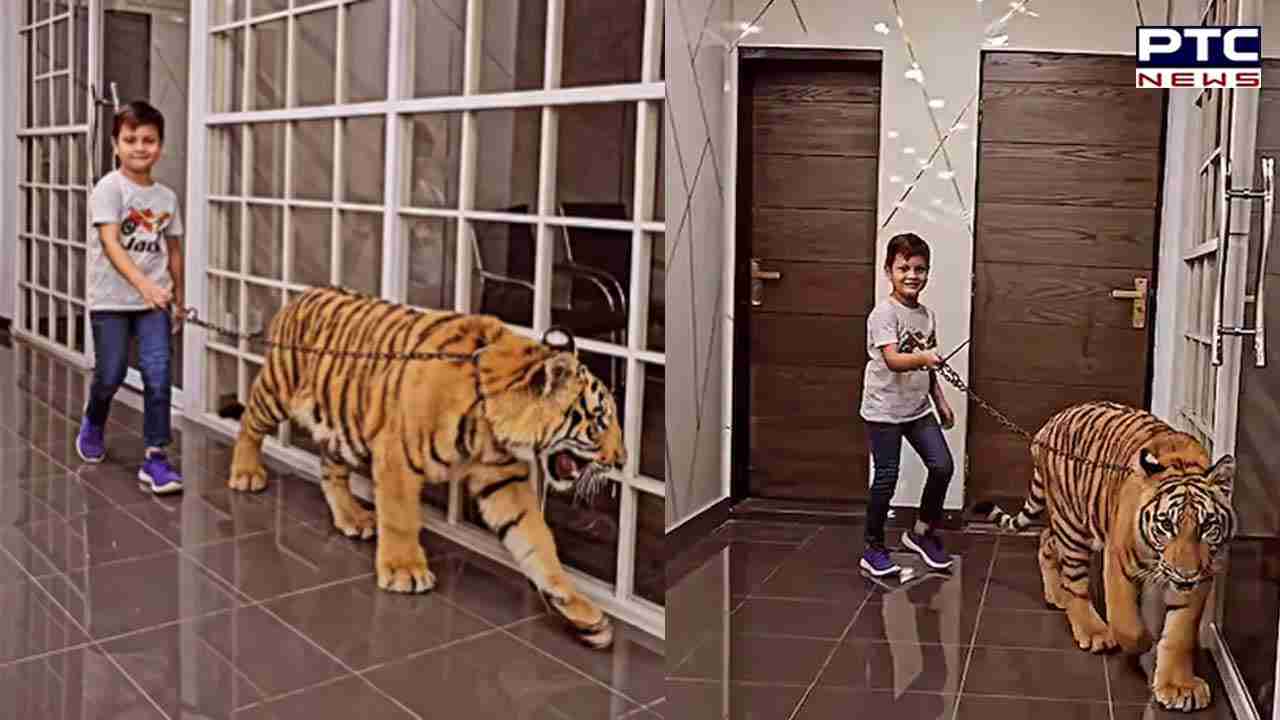 Hassan's private collection includes lions, which he acquired through an auction conducted by the Lahore Safari Zoo in August of the previous year. The zoo had auctioned off a dozen lions and tigers in an effort to free up space and reduce meat expenses for the animals. At the time, Hassan explained that he had purchased "two to three lions," emphasising that the auction served as a means to diversify the gene pool for private collectors who already possessed big cats.
The issue of animal welfare in Pakistan remains a contentious one, with zoos in the country often criticised for their inadequate facilities and subpar conditions for animals. In April 2020, a court ordered the closure of the nation's capital's sole zoo due to the revelation of poor facilities and animal mistreatment.
Individuals like Mr. Hassan, who own and showcase these big cats on social media and rent them out for various purposes, have faced opposition from conservationists. Environmental groups like the WWF argue that these creatures should either be relocated to established zoos with better facilities or have breeding females sterilised and provided with contraceptives to prevent further breeding.
Also Read: YouTuber Elvish Yadav denies involvement in alleged snake venom supply at rave party
- With inputs from agencies
Join Whatsapp Channel