Mohali, August 22: Mohali's police force is in a state of heightened alertness as farmer leaders from 16 unions, led by the Kisan Mazdoor Sangharsh Committee (KMSC), gear up for a protest in Chandigarh on August 22. In preparation for potential unrest, the district police have deployed a substantial 75 per cent of their personnel to maintain law and order in Mohali.
To safeguard against potential disruptions, the police have established a significant presence at all entry and exit points of the district. Additionally, they have erected pickets and set up check-posts at locations vulnerable to potential disturbances.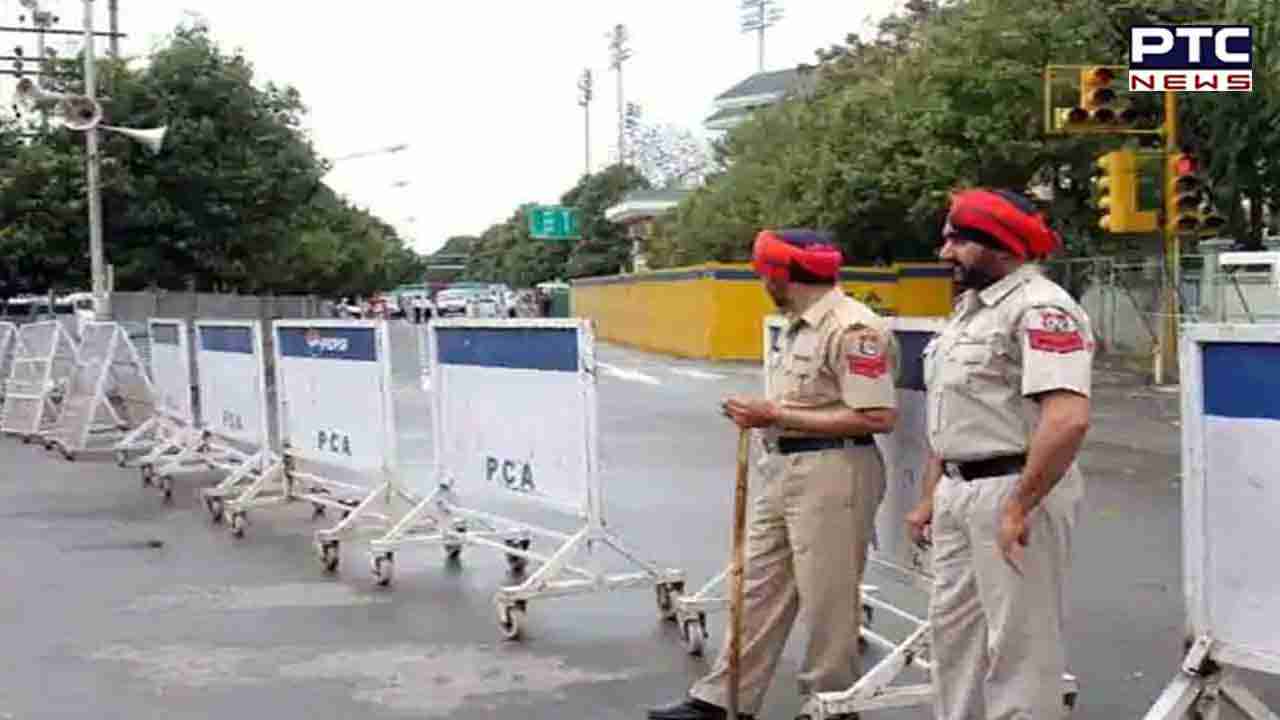 A police official emphasised, "We are committed to upholding law and order at any cost. Despite the protest taking place in Chandigarh, we are not taking any risks. No disruptive elements will be permitted entry, and should anyone attempt to incite chaos, the police will respond with firmness."
Gurcharan Singh, an activist associated with Bandi Singhs release, expressed solidarity with the protesters, stating, "We extend our wholehearted support to the demonstrators. The government has grossly disregarded the plight of flood-ravaged farmers. We will join the protest to raise our voice."
Meanwhile, the Bharatiya Kisan Union (Ekta-Ugrahan) criticized the government's lackluster response but clarified their decision to abstain from participating in the protest.
Sixteen farmers' unions have united to stage a protest in Chandigarh today, primarily to address the non-payment of compensation to farmers impacted by floods.
Also Read: Punjab flood: Shiromani Akali Dal protests for compensation, assistance to victims
- With inputs from agencies