Amritsar, April 11: Early Tuesday morning, Punjab Police escorted Papalpreet Singh, a close associate of fugitive Khalistan sympathiser Amritpal Singh, to the Amritsar airport and was taken to Assam's Dibrugarh jail, according to news agency.
Papalpreet was detained in the Kathu Nangal area of Amritsar on Monday under the National Security Act (NSA). Inspector General of Police (IGP), Headquarters, Sukhchain Singh Gill stated that Papalpreet was wanted in six cases in addition to his arrest under the NSA.
"Papalpreet, the main associate of Amritpal Singh, has been arrested by Amritsar Rural Police from the Kathu Nangal area. The arrest has been made under the National Security Act. Apart from this, he is also wanted in six cases," said Punjab's inspector general of police (IGP), headquarters, Sukhchain Singh Gill, adding that action against him will be taken as per law.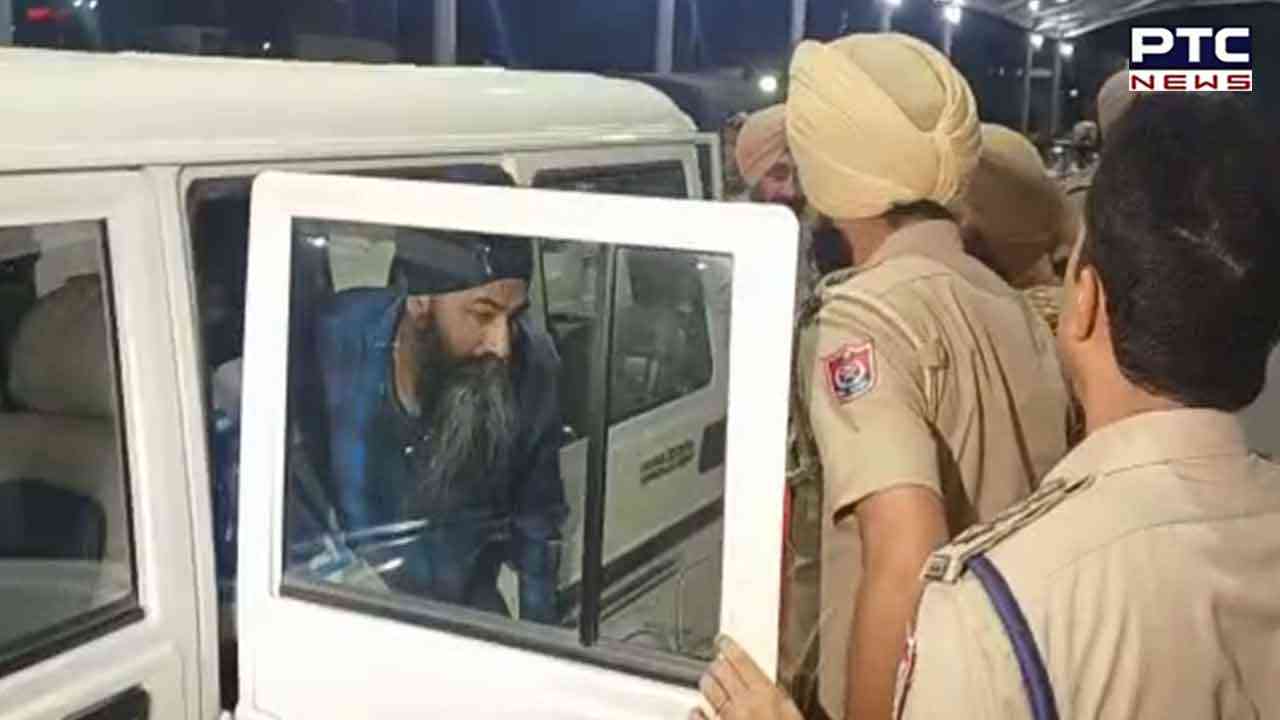 Also Read: AAP granted national party status: Trinamool Congress to challenge EC's decision
Amritpal has been on the run since March 18, when Punjab Police launched a search for him. Photos of Papalpreet with Amritpal have been released to the public since then. On March 30, Amritpal released a video stating he was not a fugitive and would soon appear in front of the world. This was followed by Punjab Police alerting Delhi Police after receiving information that Amritpal may be entering the Delhi border.
The police action against Amritpal was prompted by a pro-Khalistan rally held outside the Ajnala police station on February 23, where Amritpal's supporters demanded the release of Lovepreet Toofan, a close aide of Amritpal. Papalpreet was brought to Amritsar airport and the police will take action against him as per the law.
Also Read: Union Finance Minister Nirmala Sitharaman rejects negative western perception of India
- ANI