Chandigarh, March 18: On Saturday morning, there was light rain in Chandigarh and nearby areas, which brought down the temperature.

In many states, the temperature is being recorded much higher than normal for the past few days. Some parts of Gujarat and Rajasthan, the mercury is reaching beyond 38-39 degrees. The weather in north India are set to simultaneously see some rains. The last 24 hours have already given some rains over the hills.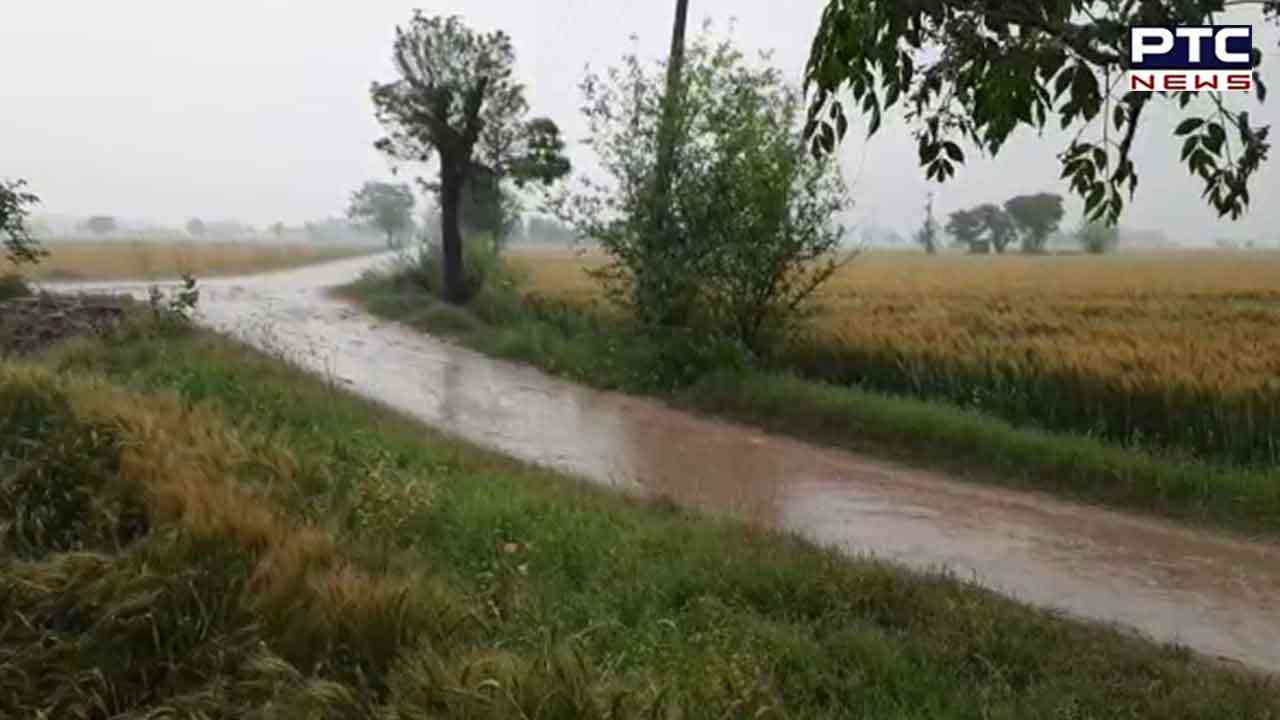 Also Read: Action against gun culture: Jalandhar administration revokes 538 arms licences
Since last night, parts of Punjab witnessed moderate rainfall with thunderstorm, lightning and strong winds in certain parts of state and Haryana it has left farmers worried. The India Meteriological Department (IMD), has alert the farmers over the irrigation of kharif crops. Due to the strong winds and heavy rains, there are strong chances the crop to flatten.
According to the IMD forecast, very light rainfall is expected on Sunday. Thunderstorms with light to moderate intensity rain would occur over and adjoining areas of Kaithal, Narwana (Haryana). Light to moderate intensity rain would occur over and adjoining areas of isolated places of Delhi (Alipur, Burari, Karawal Nagar).
"Strong winds flattened the wheat crop in various villages where irrigation was done a couple of days ago. We are worried about the weather," said a farmer. The rain continuing from late Thursday night and on Friday morning.
Thunderstorm with light-intensity rain would occur in parts of Kaithal, Narwana, Rajaund, Assandh and Safidon in Haryana and their adjoining areas, according to the weather department.
Also Read: Over 500,000 people in Malawi affected by Cyclone Freddy: UN
- With inputs from agencies