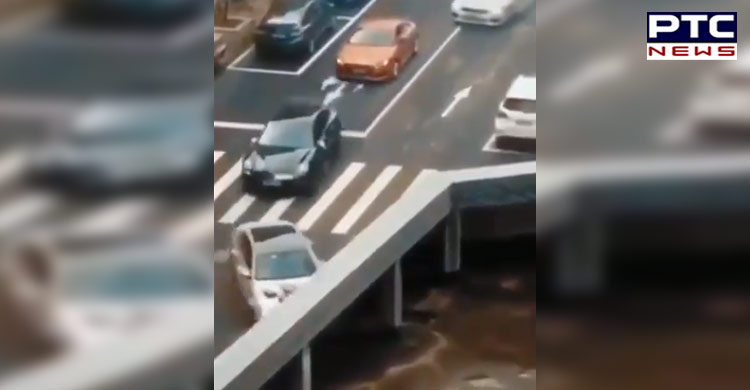 An optical illusion video is going viral on citizens leaving people scratch their head on where the traffic is disappearing. The video shows cars on a bridge disappearing as they drive towards the river. The video was first tweeted by a user namely Daniel which shows traffic disappearing as it goes off the bridge.
Have a look at the video, and damn sure you are going to scratch your head.
https://twitter.com/i/status/1144968875819327490
Well, this video is definitely making you scratch your head. Also, the video is garnering a lot of jokes that the bridge similar to the Bermuda Triangle. Also, the bridge reminds of the pillar that leads to the Hogwarts through platform 9 and three quarters in Harry Potter's magical world. Meanwhile, some of them are those who assumed the traffic making its way to another dimension.
https://twitter.com/i/status/1144997188616912898
https://twitter.com/VasantS10/status/1145691262797807616
https://twitter.com/MohammadWaqasr/status/1145343659191283712
https://twitter.com/Samvit35987290/status/1145301390828298241
https://twitter.com/TeaRoomTecs/status/1145002676121477120
However, some of the people figured out was actually is happening. A user explained that the bridge is not actually as a bridge but a regular road. The river was just a roof of a parking lot that care was driving into.
https://twitter.com/ab041937/status/1145021534517358593
https://twitter.com/UrbanXXpat/status/1145763212434038785
While other user said and I quote, "Video shot from the 2nd floor and the building we are seeing is of two floors i.e., ground and first, the floor is the roof and there is underpass on the ground floor of that building."
-PTC News