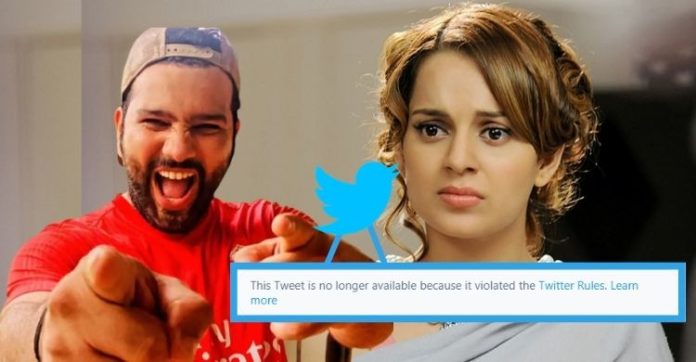 Twitter War on Farmers Protest: Bollywood actress Kangana Ranaut, who has been in the limelight with her controversial statements, has now engaged in an argument with Rohit Sharma on his recent tweet.

Kangana Ranaut slammed Rohit Sharma batsman and other cricketers. She questioned their stance on the ongoing farmers' protest as several Indian cricketers including skipper Virat Kohli, Ajinkya Rahane asked their fans to 'stay united' and focus on the efforts made by the Central government.
Also Read | Farmers protest: Farmers announce Chakka Jam across India on February 6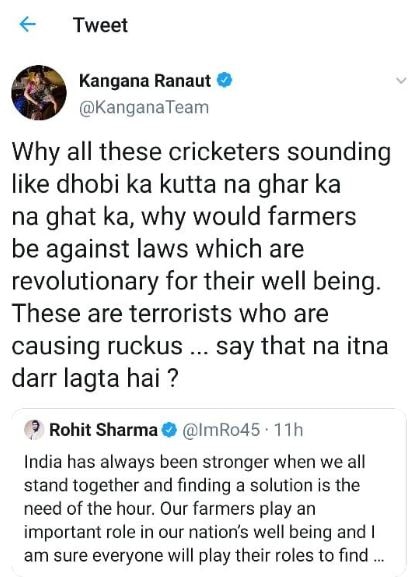 The cricketers are being slammed by people for speaking up only after the Ministry of External Affairs issued a notification following tweets by foreign celebrities on farmers' agitation.

Meanwhile, Rohit Sharma took to Twitter and wrote: "India has always been stronger when we all stand together, and finding a solution is the need of the hour. Our farmers play an important role in our nation's well being and I am sure everyone will play their roles to find a solution TOGETHER."
Also Read | Gold prices in India fall for 4th day in a row, check latest prices
To this, Kangana Ranaut took a dig at the cricketers while responding to Hitman's tweet. She stated, "Why all these cricketers sounding like dhobi ka kutta na ghar ka na ghat ka, why would farmers be against laws which are revolutionary for their well being. These are terrorists who are causing ruckus … say that na itna darr lagta hai?."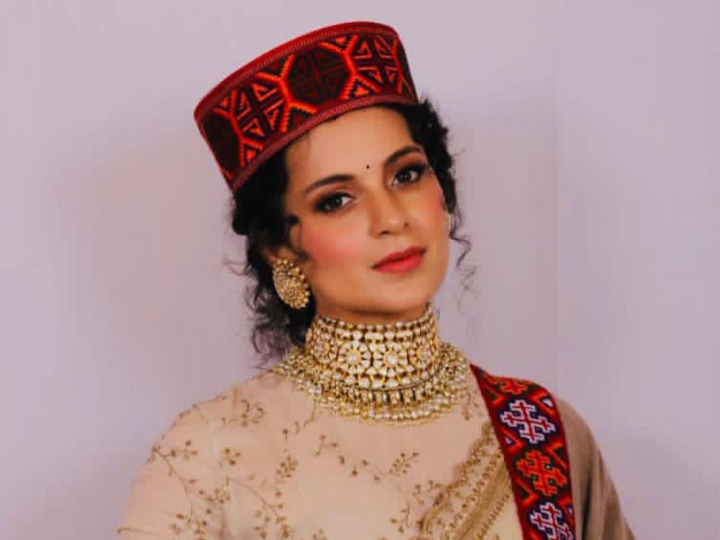 Amid the Twitter war on farmers protest, the tech-giant removed two of Kangana Ranaut's tweets for violating the rules. "This Tweet is no longer available because it violated the Twitter Rules," the notification reads.
"We have taken action on Tweets that were in violation of the Twitter Rules in line with our range of enforcement options," said a Twitter spokesperson on tweets of Panga actress that shows "no longer available" on her handle.
Click here for latest updates on Sports. 
-PTC News