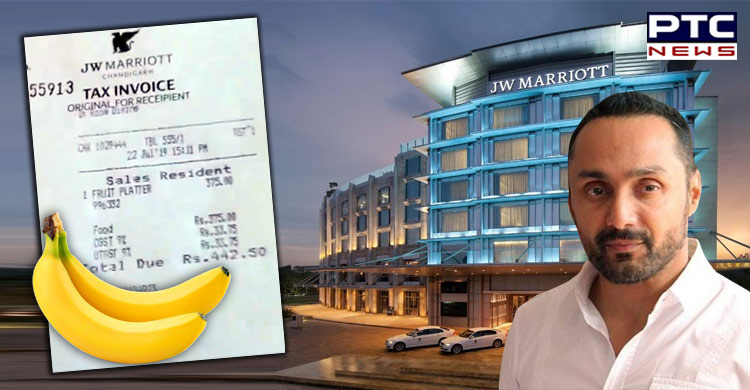 Indian film actor, director, screenwriter, social activist, and rugby player, Rahul Bose  who keeps the full care to be fit, was in JW Marriot Hotel in Chandigarh, where he ordered a pair of bananas after his gym session. However, the hotel charged him with a bizarre amount for the fruits. Chain Kuli Ki Main Kuli Actor Rahul Bose shared a video on twitter and showed the bill to the followers.
https://twitter.com/i/status/1153262517961003010
In a video, Rahul Bose said he ordered two bananas while he was at the gym and received them when he returned to his room. He was shocked and why not, if you will be handed over the bill of Rs 442.5 for just two bananas. Yes, you have heard it right. Rahul Bose was given the bill of Rs 442.5 for two bananas by the 5 Star Hotel JW Marrot in Chandigarh.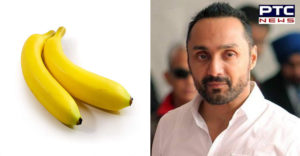 Despite bananas being classified as a fruit platter, Rahul Bose was charged with GST on them too. Dil Dhadakne Do Actor ended the video by saying that the bananas are "too good for him". The Twitterati expressed their shock over the bill while some of them were taking a dig at Rahul Bose.
https://twitter.com/rishibagree/status/1153885294376042497?s=20
Meanwhile, a user gave him a suggestion and said, "In fact after gym you should have walked to buffet breakfast and get your fruit platter for free (assuming you have breakfast included in your room). But if you lazily ask them to bring the fruit in ur room they will charge you fully".
https://twitter.com/himanshujainon/status/1153344759634640897?s=20
Whereas, one of the users hit him with a direct suggestion and said, "Rahul ji If you can't afford five stars don't stay in them."
https://twitter.com/J_Shasha/status/1153868585032224768?s=20
Meanwhile, the above comment by the user raked up the controversy as people started advocating for Rahul Bose over it. A user replied to him and said, "Hamanshu ji If you can't afford a logical comment don't tweet then. He is not complaining about 5 star amenities or room price but for something which is exorbitantly priced even for 5 star standard just because they don't have a proper billing mechanism."
-PTC News