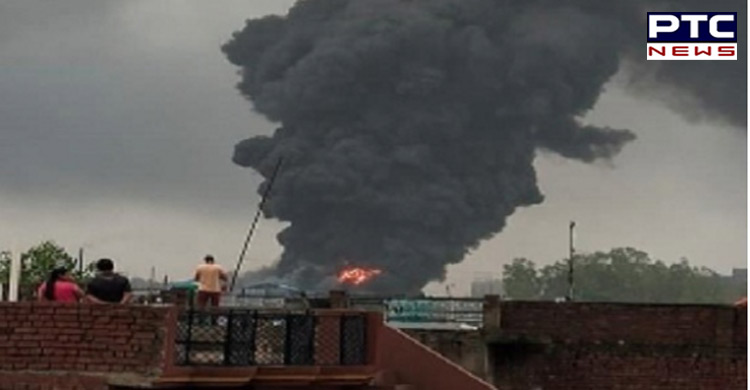 A major fire broke out at the PCCPL Chemical factory in Derabassi on Wednesday, which took two lives and left dozens of workers injured. The fire broke out after an explosion in one unit of the chemical factory. Five of the injured are stated critical, which two workers lost their lives. As per reports, the explosion took place in one unit of PCCPL factory at around 11 AM. After the explosion, the fire broke out quickly in the unit.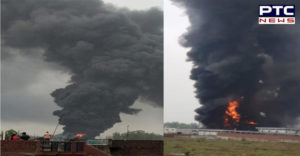 The blast was so powerful that the window of the nearby residing houses was broken, in fact, the explosion was heard in the nearby areas of Mubarikpur, Mirpur, Derabassi and Trivedi Camp. The PCCPL factory is situated near the Ghaggar railway station. Also as the explosion took place, some of the metal was scattered in an area of around 500 meters.
Also Read: Watch: Major fire breaks out in Panipat; goods worth crore destroyed
Likewise, as the blast took place in Punjab Chemicals and Crop Protection Limited (PCCPL) factory, the nearby government school were given half-day in threat of the chemicals spread in the air. As many as 18 fire tenders reached the spot from Chandigarh, Mohali, and Panchkula, the fire was settled after three hours. The injured people were taken to the Derabassi Civil hospital, while those critical were referred to Chandigarh.
-PTC News