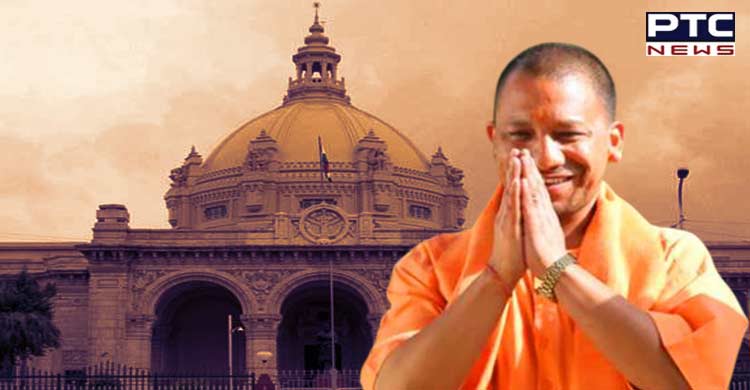 Lucknow (Uttar Pradesh), May 23: The Uttar Pradesh budget for 2022-23 will be introduced on May 26, informed Chief Minister Yogi Adityanath on Monday.

The UP chief minister addressed the media before the first session of the 18th UP Assembly in Lucknow, welcoming all the elected members. "The first session of the 18th UP Assembly is starting today. I welcome all the elected members. The state budget for 2022-23 will be introduced on May 26. Govt is prepared to discuss the issues which will be raised by members of the Assembly," Yogi added.
Just hours into the session, Samajwadi Party MLAs staged a protest inside the State Assembly against the state government over a myriad of issues.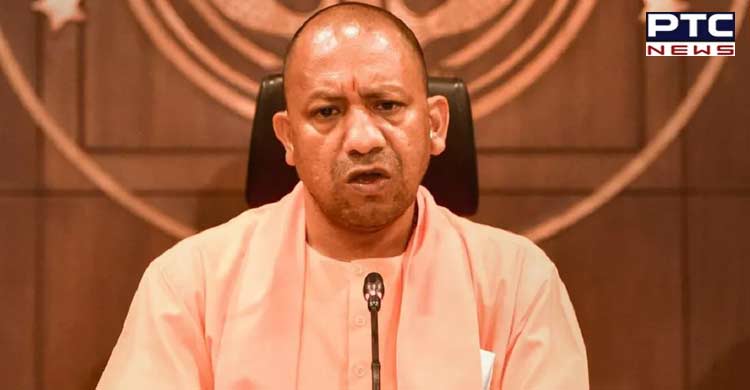 As the Governor continued with her address, the SP members with placards shouted slogans against the state government on issues like inflation, unemployment and poor law and order and repeatedly shouted `Go Back` to the Governor.
Also Read| 6-year-old rescued from 100 ft. deep Borewell in Punjab's Hoshiarpur, declared dead
The Governor delivered her address for over an hour and the pandemonium continued. The Governor`s address listed the achievements of the Yogi Adityanath government, while she also spoke on some of the future projects amid the din.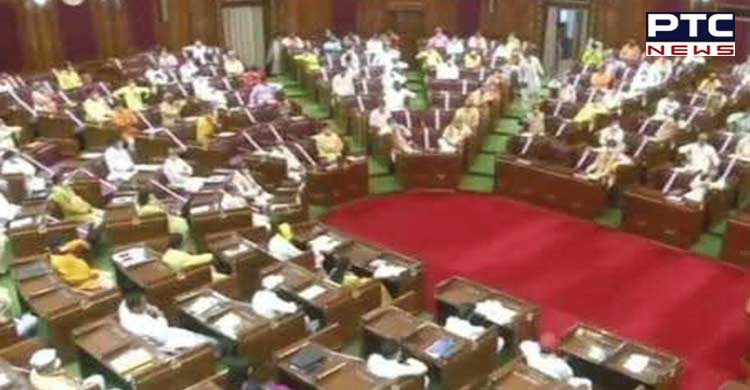 Azam Khan, a senior Samajwadi Party leader who was released from the Sitapur jail on Friday after spending 27 months in judicial custody in numerous cases, and his son Abdullah Azam Khan were sworn in as MLAs in the Uttar Pradesh Assembly.
For the first time, most BJP members arrived in the House wearing orange caps, which complemented well the red caps worn by Samajwadi Party members.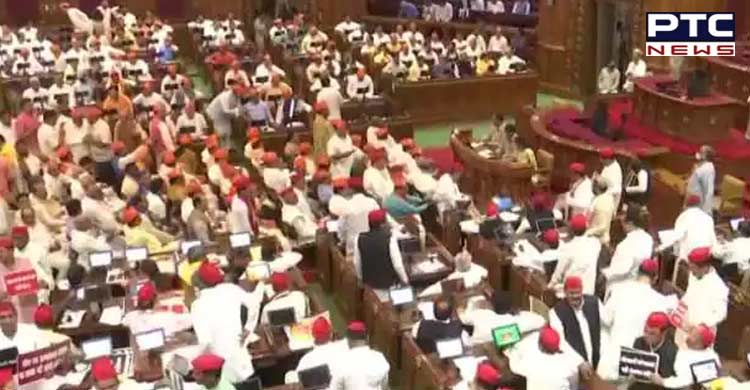 Also Read| Heavy rainfall lashes parts of north India, thundershowers and gusty winds deliver relief
-PTC News