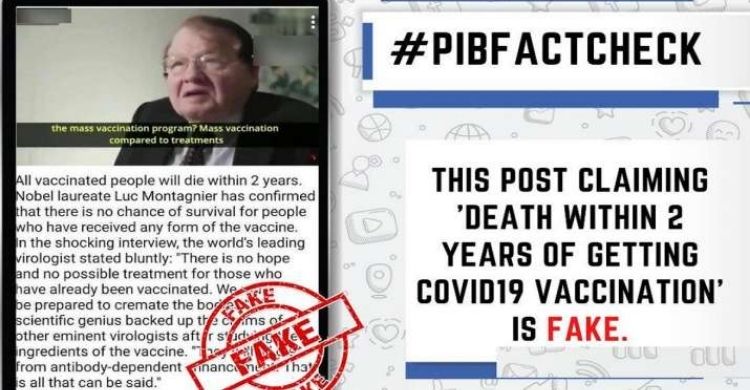 Amid the ongoing COVID-19 vaccination drive, a post started making rounds on the Internet which shows French Nobel Laureate Luc Montagnier claiming that all vaccinated people will die within 2 years.

The viral post reads: "All vaccinated people will die within 2 years. Nobel laureate Luc Montagnier has confirmed that there is no chance of survival for people who have received any form of the vaccine."
Also Read | Second Wave of Coronavirus in India: PM Narendra Modi a 'super-spreaders of COVID-19, says IMA Vice President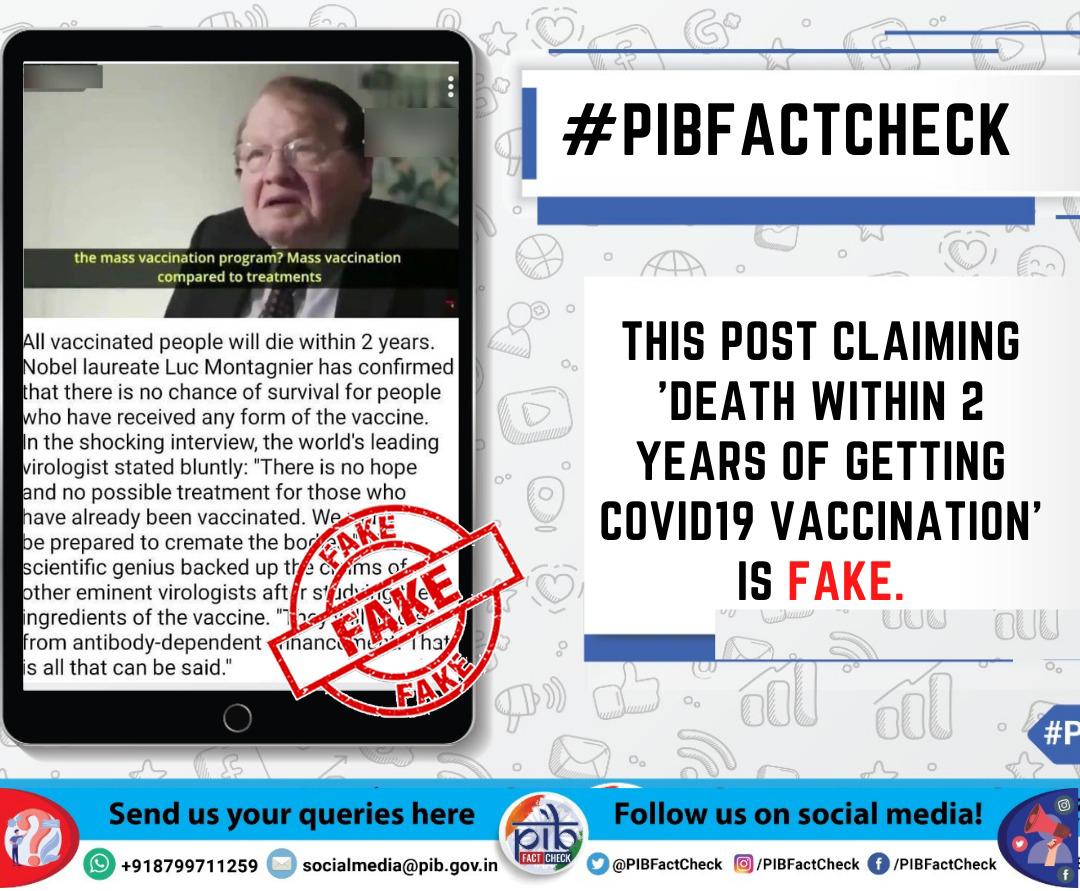 It added: "In a shocking interview the world's leading virologist stated bluntly that there was no hope and no possible treatment for those who have already been vaccinated."
Also Read | Balbir Singh Rajewal slams government for blaming farmers for spreading coronavirus
Meanwhile, the Press Information Bureau of the Ministry of Information and Broadcasting on Tuesday (May 25) stated that the claim made in a post circulating on social media about COVID-19 vaccination is absolutely FAKE.
"An image allegedly quoting a French Nobel Laureate on COVID-19 vaccines is circulating on social media. The claim in the image is FAKE. COVID-19 vaccine is completely safe. Do not forward this image," PIB tweeted.
The government of India has been asserting that COVID-19 vaccines are completely safe and have been crucial in the fight against the coronavirus pandemic.
Click here to follow PTC News on Twitter
-PTC News