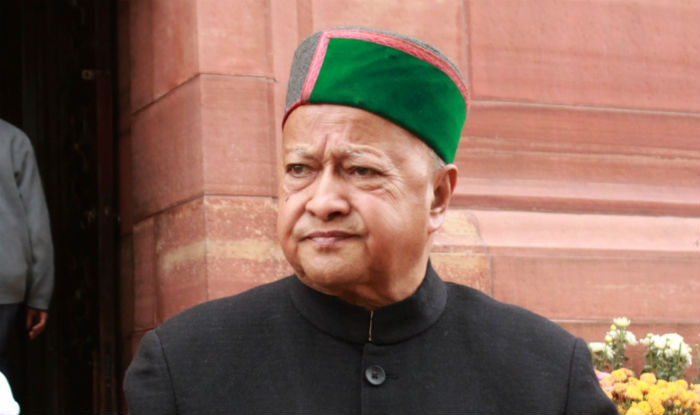 Shimla, Oct 20- Six-time Himachal Pradesh Chief Minister Virbhadra Singh today filed his nomination from the Arki Assembly constituency in Solan district for the November 9 state polls.
Singh had vacated the Shimla (rural) seat for his son Vikramaditya Singh and shifted to Arki.
It was a show of strength as hundreds of supporters and party workers greeted the chief minister outside the office of the assistant returning officer.
This is for the fourth time that the 83-year-old Congress leader has shifted his constituency. He had contested from Jubbal and Kotkhai in 1983 and 1985, Rohroo in 1990, 1993, 1998, 2003 and 2007, and shifted to Shimla Rural in 2012 after the Rohroo seat was reserved for Schedule Caste.
After filing his nominations, Singh said the Congress would contest the upcoming elections on development plank and return to power with comfortable majority.
"The decision of demonetisation and hasty implementation of the Goods and Service tax (GST) will cost heavily to the BJP as it has caused harassment and hardship to both traders and the common man," he said.
The prices have gone up after GST, while traders are up in arms against the new tax system, he said.
Taking a dig at state Congress chief Sukkhwinder Singh Sukhu, who is contesting from Naudan, the chief minister said, "As per rules, the state Congress president should manage polls instead of contesting them. But if he (Sukhwinder) has decided to enter the fray, someone else should be made the state party chief for smooth conduct of elections,"
Both the leaders have been at loggerheads with each other.