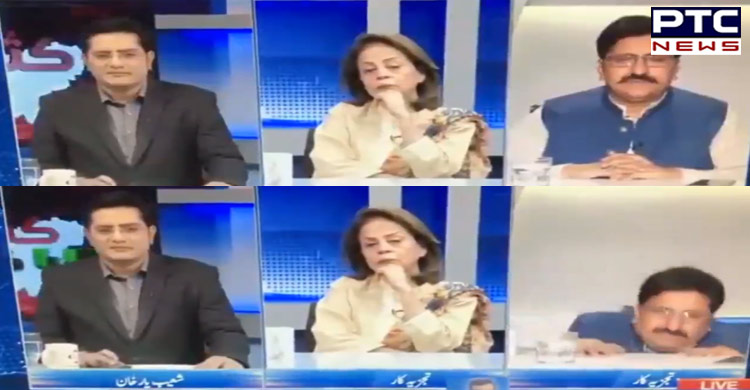 As usual, Pakistani media has provided fodder for netizens and troll army. This time, netizens are in splits over the video of a Pakistani news channel in which a Pakistani analyst falls off his chair during a live TV debate on the Kashmir issue. The eight-second clip is fast going viral on social media platforms Twitter and Facebook.
https://twitter.com/i/status/1174057788621938689
As per reports, the live debate was held on GTV live on September 16, 2019. The analyst, Mazhar Barlas, fell off his chair and disappeared from the frame. The panelist's unfazed demeanour and the news anchor's calmness added to the humour.
A twitter user quipped, "I thought he was demonstrating how Pakistan will collapse if it goes to war with India. That was a nice demo!! Hope Pakistan takes his message seriously."
"Absolutely nothing is going in favour for Pakistan. The moment they start talking about Kashmir or Narendra Modi, bad things happen to them. Electric shocks to falling off the chair, anything can happen. This is so entertaining," wrote another user.
Also Read: Pakistan soldiers wave white flag to retrieve comrades' bodies
Pakistani media keeps producing such hilarious moments for the Internet's troll army with their speeches, news bulletins etc. Recently, Pakistan's former high commissioner to India, Abdul Basit re-tweeted a photo of adult film star Johnny Sins, mistaking him for a Kashmiri resident who was blinded in a pellet attack.
-PTC News