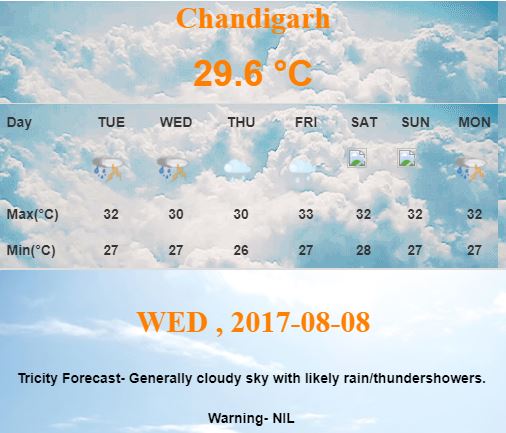 With Punjab rejoicing in rainfall and struggling through humidity, rain showers are not leaving Punjab anytime soon!
Forecast valid for the next five days.
The major parts of Punjab likely to witness chief amount of rainfall (in cms)-  Shahpur Kandi 6; Ranjit Sagar Dam site & Nangal Dam 5; Mukerian 4; Madhopur 2 and Phangota & Garshankar 1 each.
Light to moderate rain/ thundershowers likely at a few places during next 24 hours, while at many places during subsequent 48 hours and at a few places thereafter in Punjab.
Heavy rain very likely at isolated places on 07th, 08th & 09th August in Punjab
With monsoon on its peak, Punjab is flooded with rainfall at most places in the state giving the state drainage troubles.
-PTC News