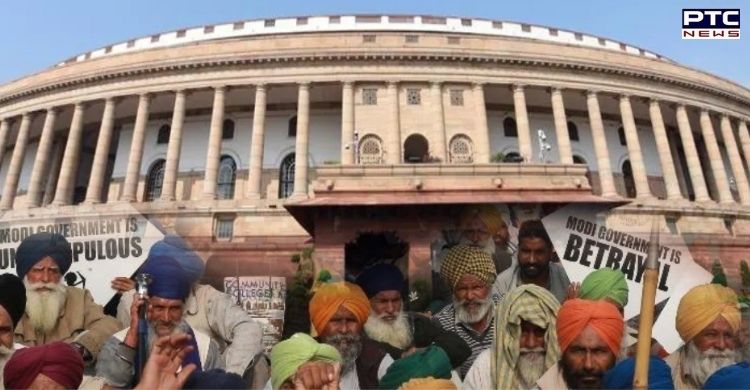 Samyukta Kisan Morcha has decided to intensify the farmers' protest. The opposition parties will be given the warning to work for Kisan Andolan's success in the upcoming Parliament session, which is scheduled to be held from July 22, 2021, the Morcha said.

Farmers will protest outside the Parliament every day till the end of the monsoon session, SKM stated, adding that the Union Government's ministers have already been told why farmers demand nothing less than repeal.
Also Read | Shocking! Navjot Singh Sidhu's outstanding electricity bill of 8 lakh for 8 months goes unnoticed
Meanwhile, the local support continues to pour in for the farmers' protest. After a meeting of the Samyukta Kisan Morcha at Singhu Border, the farmer leaders announced several decisions to intensify their struggle in the coming days.
Also Read | Police detains Bhagwant Mann, Harpal Singh Cheema for protesting in Mohali against electricity crisis in Punjab
Important amongst these was the upcoming Parliament Session from July 19, 2021. On July 17, SKM will send a warning letter to all opposition parties in the country, to ensure that the session was used to support the farmers' struggle, and that farmers' demands were met.
Further, from July 22, five members per organization and at least two hundred protestors per day will protest every day outside the Parliament until the monsoon session ends.
It was also announced by the Punjab unions that given that the situation has improved slightly with regard to the supply of electricity in the state, the earlier-announced program of gherao of 'Moti Mahal' of Chief Minister Captain Amarinder Singh will be postponed for now.
In the previous meeting of Samyukta Kisan Morcha, it has already been decided that there will be country-wide protests between 10 am and 12 noon on July 8, 2021, against rising costs of essential commodities like diesel and cooking gas.
Union Ministers Narendra Singh Tomar and Piyush Goyal were part of eleven rounds of formal talks with Samyukta Kisan Morcha representatives in the months of December 2020 and January 2021. The Ministers have been stating that the government was ready for talks, provided that the farmers were ready to discuss provisions that they have problems with.
The Ministers are also stating that the government will not repeal the 3 black central laws while farmers have clearly stated why amendments will not work.
Meanwhile, local support has been strong and consistent for the farmers' movement at all borders. There is a large tractor convoy being planned from Pilibhit in Uttar Pradesh. From Jind, a large quantity of wheat has been received from villagers.
-PTC News