Johannesburg, August 23: Prime Minister Narendra Modi, currently attending the 15th BRICS Summit in South Africa, is set to virtually witness a monumental moment in India's space exploration journey – the historic landing attempt of Chandrayaan-3 on the lunar surface.
The Indian Space Research Organisation (ISRO) has announced that Chandrayaan-3 is on the verge of making history by executing a soft landing on the previously unexplored south pole of the moon. The highly anticipated attempt is scheduled for 18:04 hrs IST.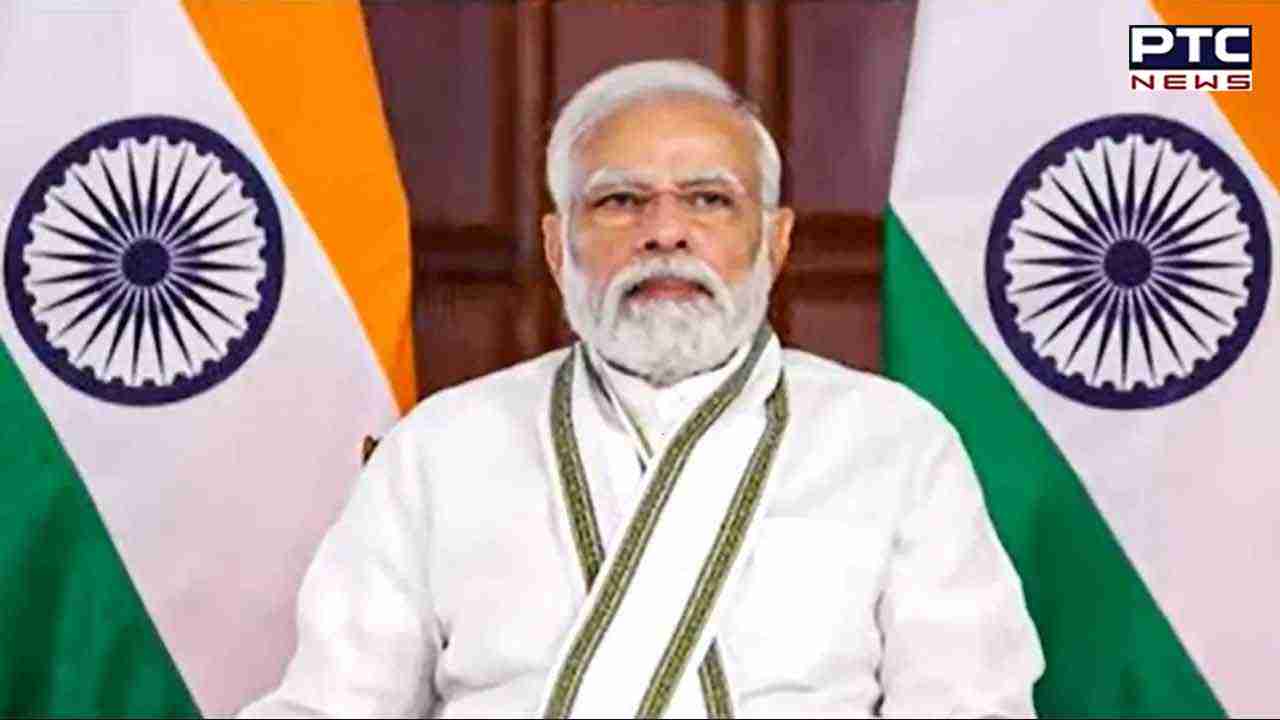 The global community has been extending well wishes in anticipation of this remarkable lunar endeavor set for Wednesday. In Uxbridge, London, Indian students and research scholars gathered at the Adya Shakti Mataji Temple to offer a special prayer for the triumphant landing of Chandrayaan-3. Similarly, the Indian diaspora in Virginia, US, conducted a havan at a temple, seeking success for Chandrayaan-3's lunar mission.
As excitement builds around ISRO's imminent moon landing attempt, prayers are echoing across the nation in preparation for this historic moment. Parmarth Niketan Ghat in Rishikesh witnessed a Ganga Aarti ahead of India's third lunar mission's climax. In Bhubaneswar, Varanasi, and Prayagraj, groups performed 'havan' rituals and prayers to ensure the prosperous landing of Chandrayaan-3's lander.
Children from Vadodara also united in prayer for the safe touchdown of Chandrayaan-3. In Lucknow, individuals gathered at the Islamic Center of India to offer namaz for the mission's success.
The live broadcast of the landing operations is scheduled to commence at 5:20 PM IST on Wednesday. Audiences can catch the live landing action on various platforms, including the ISRO website, its YouTube channel, Facebook, and the national broadcaster DD National TV, starting from 5:27 PM IST on August 23, 2023.
India is poised to become the fourth nation globally to accomplish this feat, following in the footsteps of the United States, Russia, and China. However, India's achievement will be unique, as it will be the only country to successfully land on the lunar south pole.
Chandrayaan-3's Lander Module (LM) comprising the Vikram lander and Pragyan rover is all set to make a historic touchdown in the vicinity of the lunar south pole.
Also Read: Chandrayaan-3 Moon Landing LIVE Updates: India's endeavour to achieve lunar touchdown
- ANI
Join Whatsapp Channel