Chinese vessel Shi Yan 6: The Chinese research vessel Shi Yan 6 has entered the Indian Ocean and is currently positioned in the mid-ocean at the 90 East Ridge, heading towards Sri Lanka. Meanwhile, the Ranil Wickremesinghe government in Sri Lanka is sending mixed signals regarding permission for the vessel to dock at the Colombo port in October.
Since 2019, a total of 48 Chinese scientific research vessels have been deployed in the Indian Ocean Region (IOR), primarily in the Bay of Bengal, southwards to the Arabian Sea, and towards the Persian Gulf.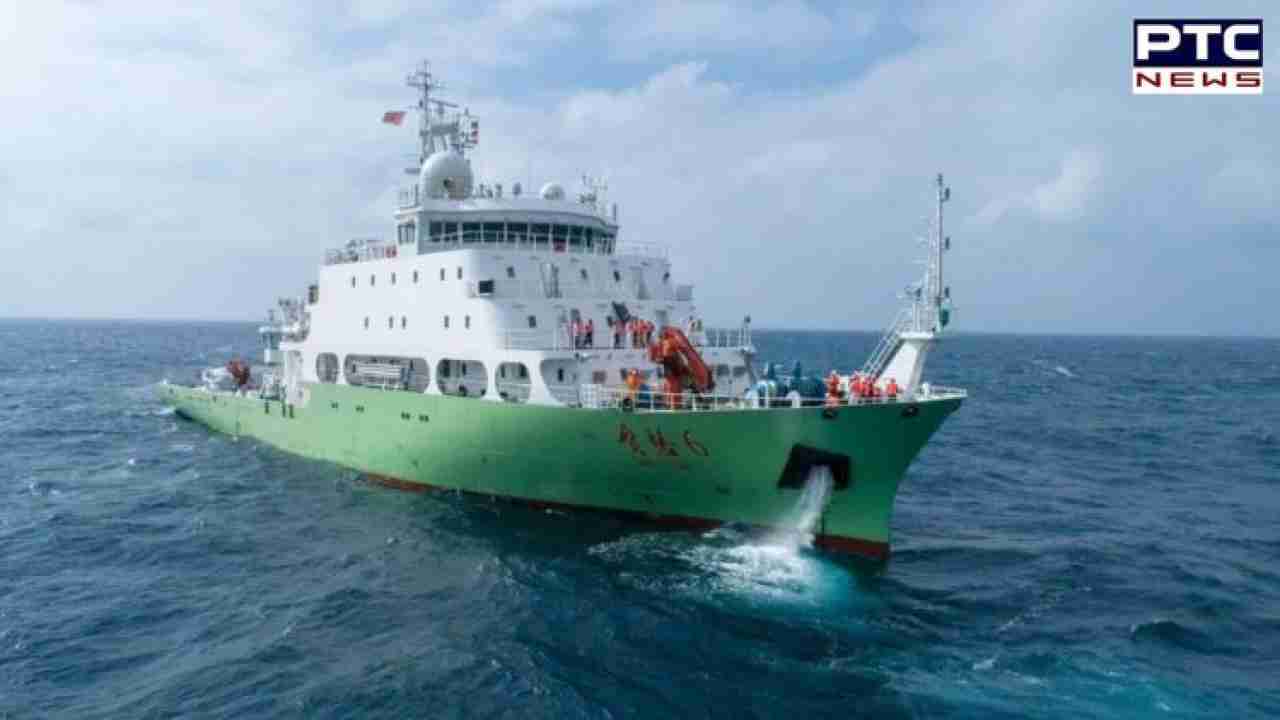 Sri Lankan Foreign Minister Ali Sabry stated on Monday that Colombo had not yet granted permission to the Chinese vessel Shi Yan 6 due to Indian security concerns being raised with the island nation. However, he added that negotiations were ongoing, and if the vessel adhered to Sri Lanka's standard operating procedures, there would be no issues.
In a recent interview with an American think tank, President Wickremesinghe was more categorical, stating that there were no Chinese spy ships in Sri Lanka, and docking permission would be granted if the vessel followed Sri Lanka's SOPs. The Chinese vessel Shi Yan 6 is scheduled to conduct joint military scientific research in the Sri Lankan Exclusive Economic Zone (EEZ) and beyond in October-November 2023.
India understands that the decision to allow the Shi Yan 6 to dock at Colombo may be made either during or after President Wickremesinghe's visit to Beijing to celebrate the 10th anniversary of the Belt and Road Initiative (BRI) on October 17 and 18. Sri Lanka's economic crisis has been exacerbated by high-interest loans and massive infrastructure projects funded by the Chinese EXIM Bank under the BRI during the Rajapaksa era, with Wickremesinghe serving as Cabinet Minister and Prime Minister. It was Wickremesinghe who granted the Hambantota seaport to China on a 99-year lease after Sri Lanka was unable to repay loans.
The Chinese vessel Shi Yan 6 entered the Indian Ocean through the Malacca Straits on September 23 and was observed in Singapore on September 14 after departing from its homeport in Guangzhou on September 10.
While India has emphasised the need for Sri Lanka to address its security and strategic concerns, China's growing influence and mounting debt have placed Colombo in a challenging position. Sri Lanka may choose to delay permission for the so-called Research Vessel to dock at Colombo, hoping that the turbulence in the Indian Ocean in November will work in its favour.
- With inputs from agencies
Join Whatsapp Channel