Washington, April 02: At least 21 people have died and dozens more were injured after a series of devastating tornadoes and storms swept through the United States.
On Tuesday, the National Weather Service confirmed that 13 tornadoes had touched down in the states of Mississippi, Alabama, Tennessee, and Arkansas. The storms caused extensive damage to homes, businesses, and infrastructure, with some areas reporting wind speeds of up to 135 mph.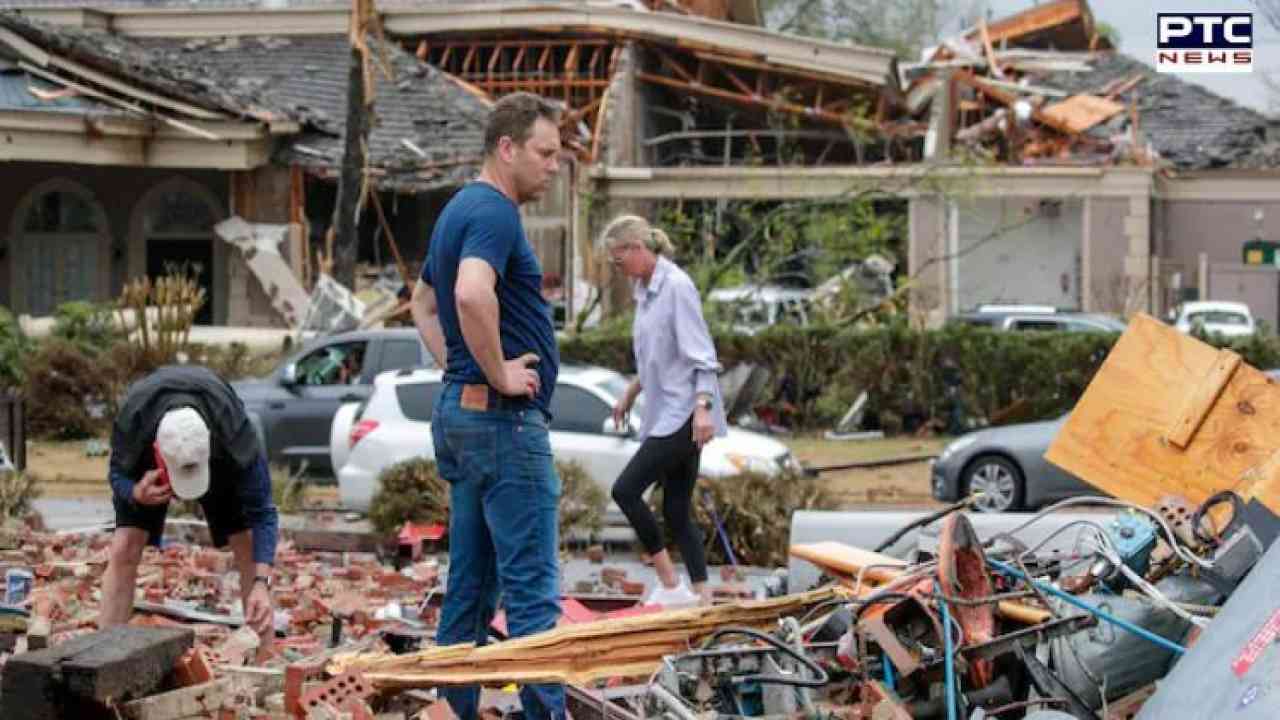 Also Read: Covid-19 spike: 416 Covid cases reported in a day in Delhi, highest in 7 months
At least 21 people were killed, including 18 in Mississippi, two in Alabama, and one in Tennessee. Dozens more were injured.
In Mississippi, the town of Petal was among the hardest hit, with residents describing a scene of "absolute chaos" as the tornado tore through the town. In the town of Hamilton, Alabama, several homes were destroyed and numerous trees were uprooted.
The governors of Mississippi, Alabama, and Tennessee have all declared states of emergency, allowing them to deploy resources and personnel to the affected areas. The American Red Cross is also helping with the relief efforts, providing food, shelter, and emotional support to those affected by the storms.
The death toll is expected to rise as search and rescue teams continue to comb through the rubble in the affected areas.
- With inputs from agencies