India Canada row: External affairs minister S Jaishankar is scheduled to meet US Secretary of State Antony Blinken on Thursday amid the ongoing diplomatic crisis between India and Canada. The duo has already met during the Quad ministerial meeting where foreign ministers if Japan and Australia were also present.
The Canada issue did not come up at that meeting as it was not a bilateral meeting, State Department spokesperson Mathew Miller. The issue can be broached at today's meeting, but Mathew Miller provided no confirmation. "We've made clear, we've raised this; we have engaged with our Indian counterparts on this and encouraged them to cooperate with the Canadian investigation, and we continue to encourage them to cooperate," the spokesperson said.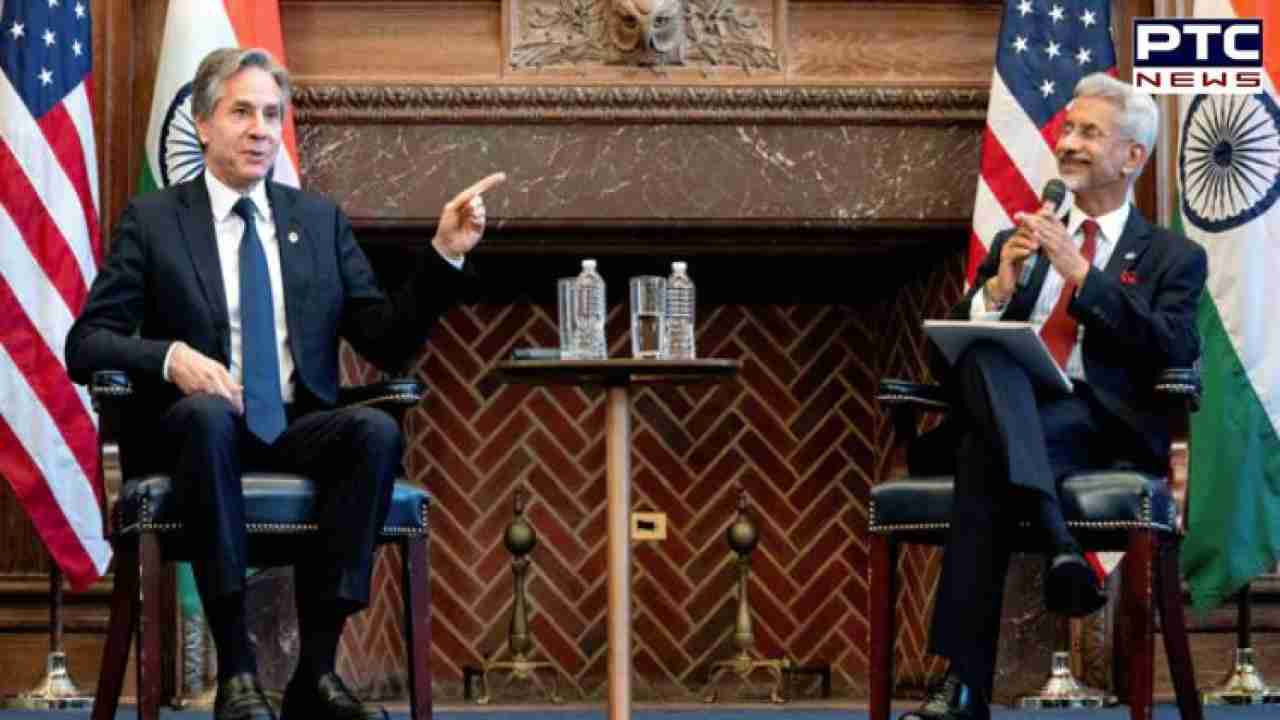 India-Canada diplomatic crisis after Trudeau blamed India for Nijjar's killing
1. Jaishankar in his first official comment on India-Canada diplomatic crisis said in New York that India has clearly told the Canda government that this (killing of Nijjar in Canada) is not the government policy.
2. Jaishankar said India asked Canada to share any specific information if they have, but there has been none.
3. Canada has been seeing a lot of crime relating to the secessionist forces, organised crime, violence, extremism, Jaishankar said.
4. In his address to the UN General Assembly, Jaishankar asked UN member states to not allow political convenience to determine responses to terrorism and violence. It was a veiled attack on Canada.
5. Canada's ambassador to the UN Bob Rae claimed he was approached by his Indian counterpart Ruchira Kamoj at the UN. "She pulled me aside to say it's important that we keep working together as the governments try to work out the situation that has to be worked on," Rae told CBC News.
6. Canada PM Justin Trudeau has claimed that Canada shared evidence of Nijjar's killing with India many weeks ago.
7. The United States said there ought to be a full and fair investigation into Canada's allegations. The US wants India to cooperate in the process.
8. Jagmeet Singh, leader of Canada's New Democratic Party, said there is a clear indication of a foreign government being involved in the killing of Nijjar Singh. "This is unprecedented intelligence that has come forward and that is why we're going to continue to urge that the Canadian government have a thorough investigation that those responsible are brought forward," the NDP leader said.
9. After India suspended visa services in Canada and issued an advisory for Indians living in Canada, Canada too asked its citizens in India to remain vigilant and exercise caution.
10. Gurmeet Singh Toor, another separatist leader, was warned by the Canadian law enforcement about threats to his life after Nijjar Singh killing, CBC News reported.
- With inputs from agencies
Join Whatsapp Channel