Singapore, September 14: Indian-origin economist Tharman Shanmugaratnam was sworn in as the ninth Singapore President on Thursday, two weeks after his landslide victory in the polls, The Strait Times reported.
 Tharman Shanmugaratnam (66) took the oath on Thursday evening at his inauguration ceremony after completing an inspection of the guards at the Istana. Tharman, an economist and a civil servant served mainly at the Monetary Authority of Singapore, before joining politics in 2001. He has served as Minister for Education and Finance and was Deputy Prime Minister from 2011 to 2019, according to Channel News Asia (CNA).
Prime Minister Narendra Modi also congratulated Tharman after his victory and said he looked forward to working with Shanmugaratnam to further strengthen the India-Singapore Strategic Partnership.
In his inauguration speech, Tharman reiterated his plans to unite the nation. Shortly before Tharman's oath, his predecessor, Madam Halimah Yacob, had also inspected the guards and bade farewell to the line of honour before departing the grounds for the last time as President.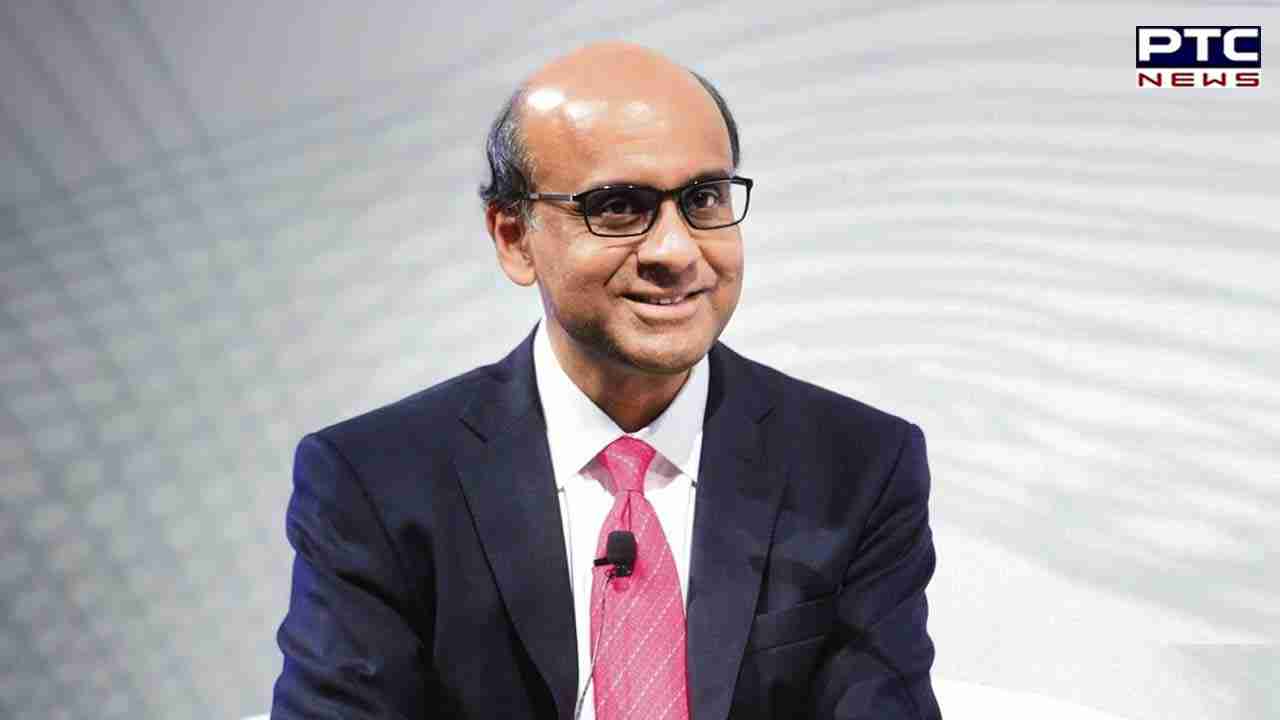 She was accompanied by her husband, Mohamed Abdullah Alhabshee, The Strait Times reported.
Tharman said he was honoured and humbled to have been elected and stressed the Singaporeans to grow their sense of togetherness. "This was a vote of confidence in Singapore's future, a future where we all progress together and deepen our solidarity as Singaporeans. It will make us a better society, and add to our ballast as we face a more turbulent world," The Strait Times quoted him as saying.
Talking about the strong mandate given to him by the people, Tharman said he would work with the government, community groups and other voluntary organisations, and the entire nation to strengthen multiracialism and nurture a more inclusive society.
On the specific roles of the President, Tharman said he would confer closely with the Council of Presidential Advisors, and be thorough and impartial in his assessments, and in exercising his veto powers on the reserves and key public service appointments.
He added that he would "be scrupulous and independent in making judgments that involve the use of the 'second key' on our reserves", The Strait Times reported.
- ANI