Israel-Hamas conflict in Gaza: In the ongoing Israel-Hamas conflict in Gaza, President Joe Biden signaled potential progress in negotiations for the release of approximately 240 hostages. These discussions involve a proposed three-day ceasefire and heightened emergency aid provision to civilians in Gaza.
Amidst the protracted Israel-Hamas conflict, President Biden's remarks signify ongoing efforts to secure the release of hostages captured during Hamas' attack on October 7. Mediated by Qatar, discussions for this deal have persisted since the attack, which precipitated a severe escalation and Israel's military intervention in Gaza.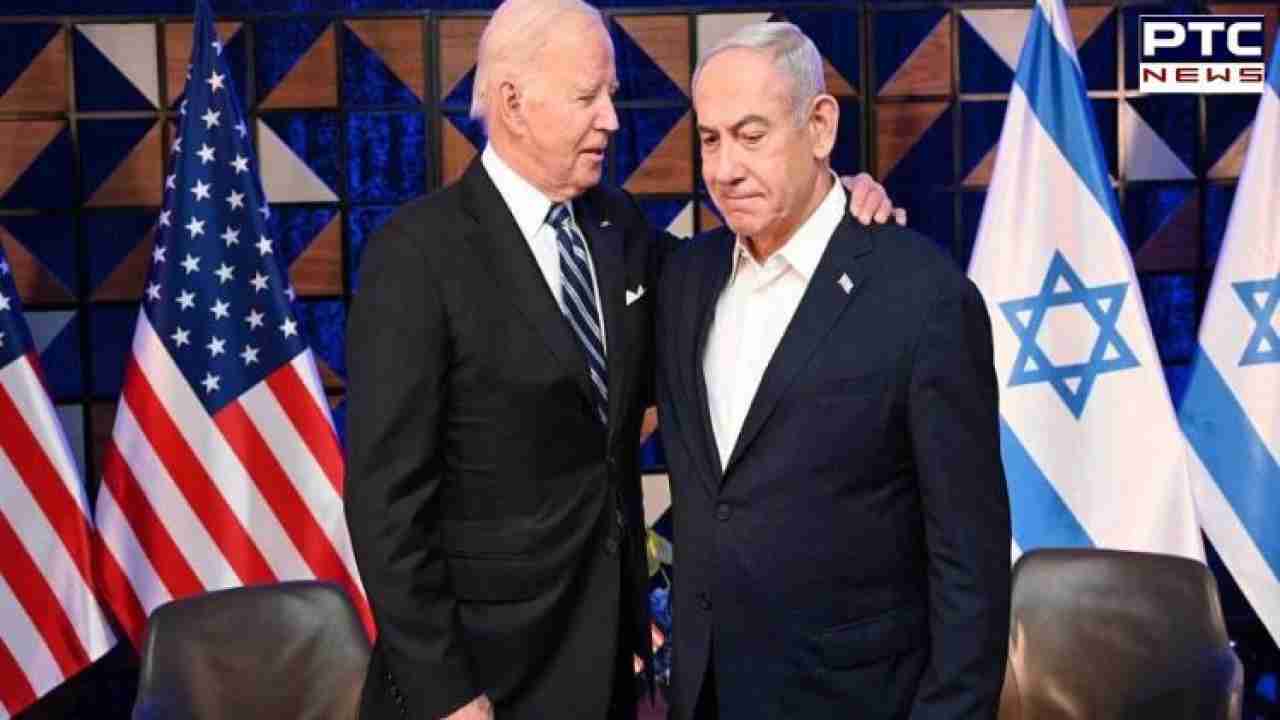 The proposed agreement revolves around releasing 50 hostages in exchange for a three-day ceasefire, enabling crucial emergency aid to reach civilians in Gaza.
Initial refutations by White House and Israeli officials regarding a finalized deal were countered by indications of progress amidst mounting speculation. The stakes are high as relatives of the captives implore Israeli lawmakers to avoid actions that might escalate tensions, particularly regarding discussions on imposing capital punishment on captured Palestinian militants, fearing the potential jeopardy it poses to the hostages' safety.
The toll of the conflict has been staggering, with over 13,300 Palestinians, including around 5,600 children and 3,550 women, reported killed under Gaza's Hamas-run government.
Here's a rundown of the latest developments:
The United States expressed belief in the nearing accord between Israel and Hamas, even as Israeli military operations continued in Gaza City.
President Biden echoed optimism about the progress in negotiations for a hostage agreement, emphasizing the current closeness to a resolution.
Israeli Prime Minister Benjamin Netanyahu convened with his war cabinet and relatives of the hostages. A meeting marked by disputes due to limited space escalated tensions among family members seeking entry.
Within the Israeli parliament, families of hostages clashed with National Security Minister Itamar Ben-Gvir over the repercussions of imposing capital punishment on captured Hamas members, heightening concerns about the hostages' safety.
Tragic incidents unfolded, including the evacuation of 28 premature babies from Gaza for urgent medical treatment and the death of eight family members of a Gaza news photographer after an airstrike on his home.
UN Chief Antonio Guterres decried the unprecedented civilian casualties in Gaza, labeling it unparalleled in any conflict during his tenure.
Intensified violence saw at least 12 Palestinians killed as Israeli tanks targeted the Indonesian Hospital in Beit Lahia, causing extensive casualties and raising concerns about civilian safety. The IDF claimed they responded to combatants allegedly positioned in the hospital, stressing efforts to minimize civilian risk.
The escalating toll on civilians, contentious discussions on punitive measures, and heightened violence continue to underscore the urgent need for a resolution in this devastating conflict.
- With inputs from agencies
Join Whatsapp Channel