Israel-Hamas conflict: Fresh evidence has emerged revealing that Hamas militants meticulously planned and trained for over a year to carry out a series of attacks deep into Israeli territory. The intention was to provoke an overwhelming Israeli response, potentially leading to a broader conflict in the Middle East. The Washington Post, citing security officials from various countries, reported that the militants aimed to penetrate as far as the eastern border, reaching up to the West Bank, and targeting larger cities following the success of their initial attacks.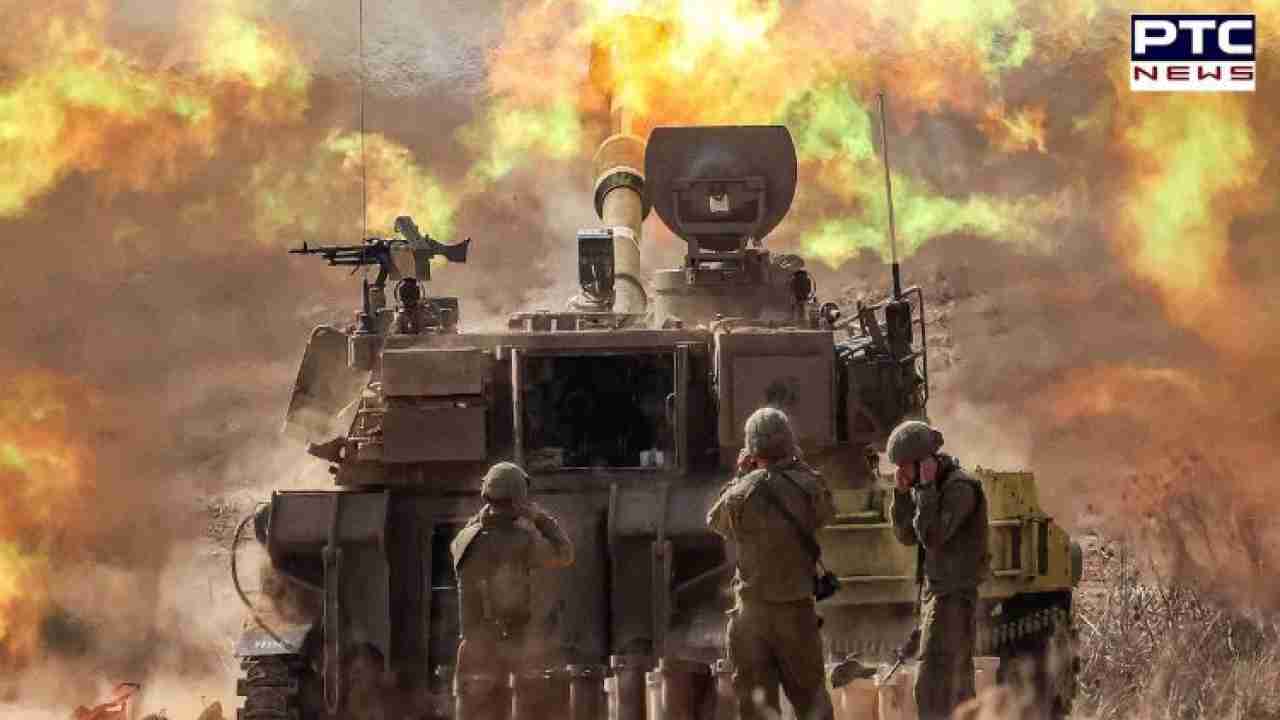 The evidence, which includes maps, notes, drawings, and weapons collected from slain militants, underscores Hamas's strategic goal to force Israel into a significant military response. Notes found in the possession of militants contained Quranic verses and orders instructing them to "kill as many people and take as many hostages as possible." The attacks resulted in mass casualties in at least 22 villages after breaching the Israeli border in approximately 30 locations, prompting a day-long gun battle with the Israeli military.
Preliminary intelligence findings indicate that some militants had instructions to continue deeper into Israel, equipped with sufficient food and ammunition for the operation. The detailed planning by Hamas aimed to compel Israel to launch ground incursions into Gaza, and the group was reportedly willing to accept civilian casualties as part of its strategy to obstruct the normalization efforts between Israel and Arab nations for the greater Palestinian cause.
The assault on October 7 was the culmination of a year-long planning process, during which Hamas militants received training using imported weapons such as AK-47 rifles, rocket-propelled grenade launchers, handguns, and other equipment. Drones were deployed to create detailed maps of Israeli towns and identify the locations of Israel's barrier system. Additionally, information was gathered from day laborers entering Israel from Gaza, and the group monitored Israeli websites, real estate photographs, and social media posts to study city layouts.
Despite the sophisticated planning, key details of the operation were deliberately kept from Hamas's political leadership, including its chief backer, Iran's Islamic Revolutionary Guard Corps, and Hezbollah.
Deception was also employed by Hamas to convey a message that Israel wanted to hear. Michael Milshtein, Israel's top intelligence official, stated that Yehiya Sinwar, believed to be the mastermind behind the plan, along with other top Hamas leaders, planted the idea of avoiding further conflict. This message translated into Hamas refraining from engaging in major conflicts since 2021, despite other groups like the Palestinian Islamic Jihad firing rockets and engaging militarily with Israel.
- With inputs from agencies
Join Whatsapp Channel