Manila (Philippines), August 31: The Philippines rejected China's 2023 edition of its "standard map," which includes the nine-dashed line (now a ten-dashed line) in their territory. 
China, on August 28, released the 2023 edition of its "standard map", incorporating the country's claims over the nine-dashed line, thereby laying claim to a large part of the South China Sea. Vietnam, the Philippines, Malaysia, and Brunei have all claims over the South China Sea areas.
An official release quoted the Philippines Foreign Ministry as saying, "This latest attempt to legitimise China's purported sovereignty and jurisdiction over Philippine features and maritime zones has no basis under international law, particularly the 1982 United Nations Convention on the Law of the Sea (UNCLOS)."
The 2016 Arbitral Award invalidated the nine-dashed line, the statement read, adding that "maritime areas of the South China Sea encompassed by the relevant part of the 'nine-dash line' are contrary to the Convention and without lawful effect to the extent that they exceed the geographic and substantive limits of China's maritime entitlements under the Convention".
The Philippines called on China to act responsibly and abide by its obligations under UNCLOS and the final and binding 2016 Arbitral Award.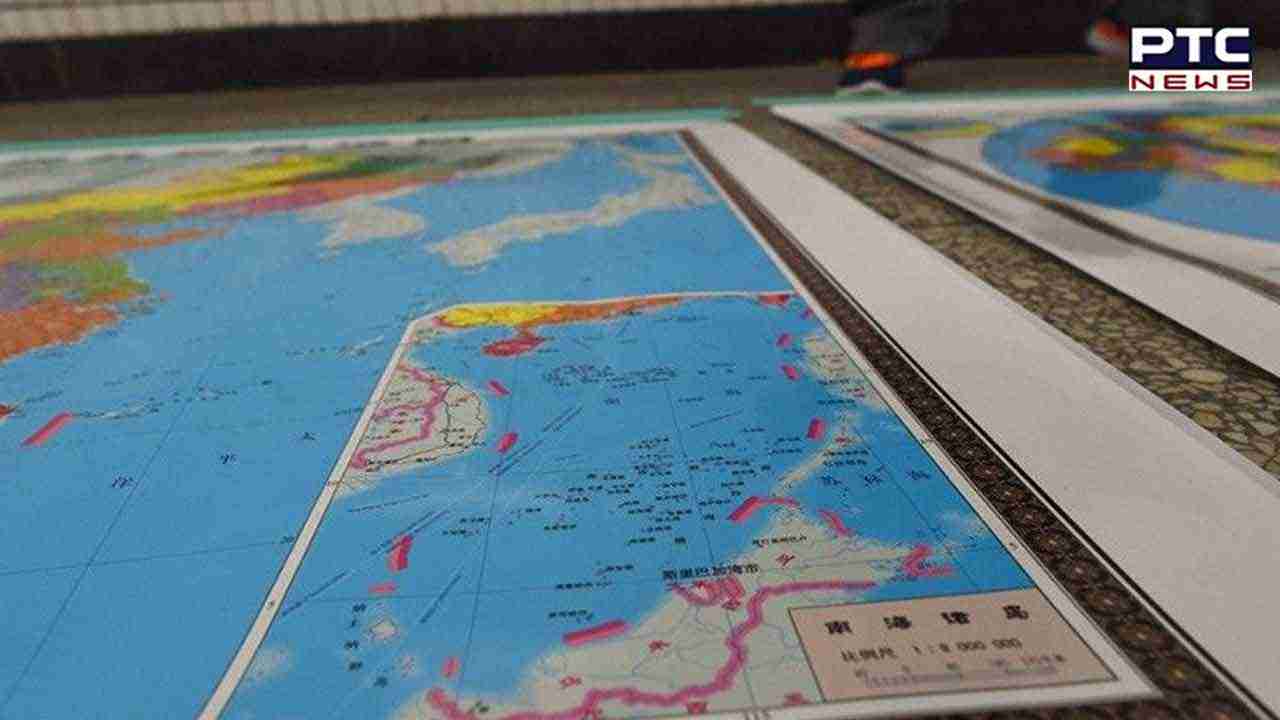 On July 12, 2016, the arbitral tribunal ruled in favour of the Philippines on most of its submissions. The arbitral tribunal adjudicating the Philippines' case against China in the South China Sea ruled overwhelmingly in favour of the Philippines, determining that major elements of China's claim—including its nine-dash line, recent land reclamation activities, and other activities in Philippine waters—were unlawful, according to the United States–China Economic and Security Review Commission.
However, China didn't accept the ruling, maintaining it was "null and void."
Meanwhile, China's new map has also become a matter of concern for India as it shows Arunachal Pradesh which China claims as South Tibet and Aksai Chin occupied by it in the 1962 war as part of its territory.
India lodged a strong protest against China, rejecting claims made by Beijing in the so-called "standard map" and saying they have no basis to claim India's territory.
The Ministry of External Affairs (MEA) said such steps from the Chinese side would only complicate the resolution of the boundary question.
Earlier, External Affairs Minister S Jaishankar said it is an "old habit" of China to stake claim on territories that do not belong to them. He dismissed Beijing's "absurd claims" and said "putting out a map does not mean anything." 
- ANI