Sudan, April 17: The death toll from fighting between the Sudanese army and the paramilitary Rapid Support Forces (RSF) has risen to 97.
As of early Monday, 97 civilians had been killed and nearly 600 had been injured in the violence.
Also Read: Bhushan Award ceremony: 11 die, 20 hospitalised due to heatstroke in Maharashtra
The Central Committee of Sudan Doctors said Monday morning that stray artillery struck a hospital in the southern part of the capital, creating "a state of terror and panic," but that patients and staff were unharmed.
Eyewitnesses in the capital city of Khartoum told CNN that fighting intensified after Sunday morning prayers, with loud noises and explosions heard throughout the night. There have also been reports of battles hundreds of miles away in the eastern city of Port Sudan.

The armed forces and the paramilitary Rapid Support Forces (RSF) have been competing for power as political factions negotiate on forming a transitional government after a 2021 military coup. The tensions stem from a disagreement between the military, headed by General Abdel Fattah al-Burhan, and the RSF, led by General Mohamed Hamdan Dagalo, about how the paramilitary force should be integrated into the armed forces and what authority should oversee that process, according to the sources.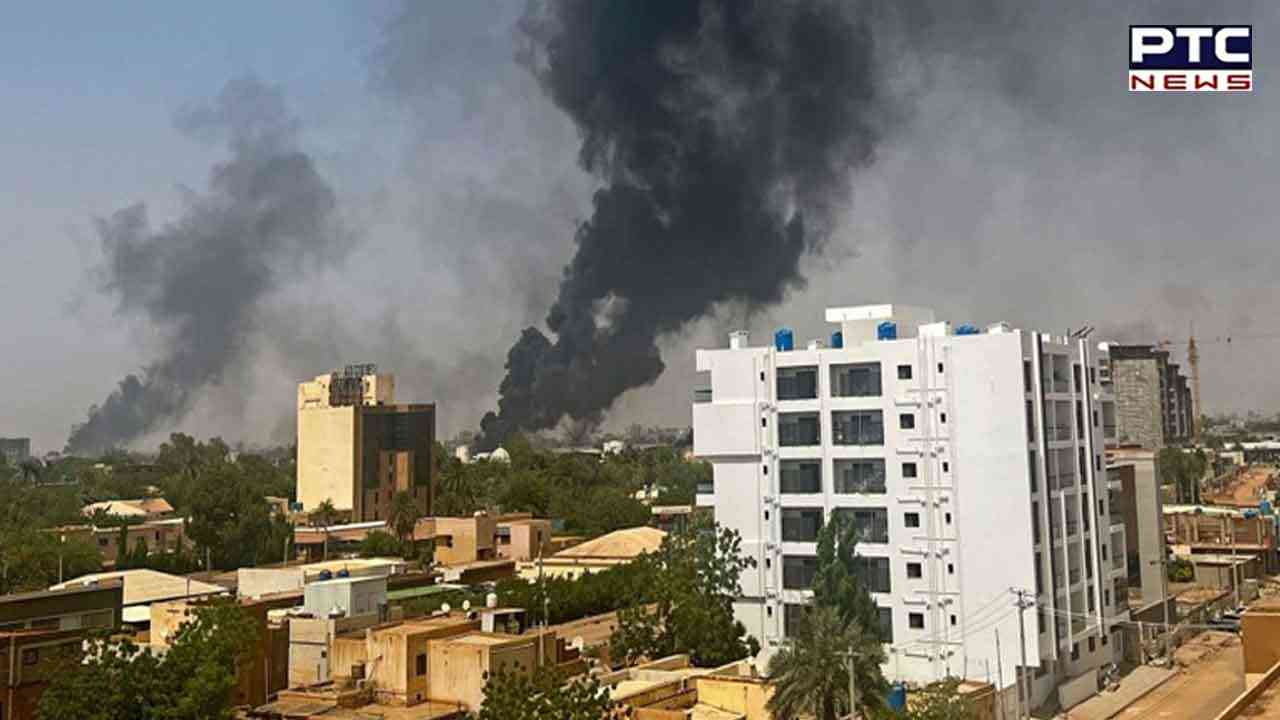 The military, 18 months after its coup, had promised to cede control to a civilian-led government this month. Yet, the process has been dominated by a rivalry between General al-Burhan and General Hamdan, also known as Hemeti.
The two generals have been openly criticising one another in speeches over the past few months, and they have dispatched reinforcements and armoured vehicles to oppose military camps spread around the city.
Meanwhile, on Saturday, three United Nations World Food Programme staff died. Following the death of three staff in the clash, the UN agency has temporarily halted all operations.
Also Read: NIA to produce gangster Lawrence Bishnoi before Delhi court on April 17
In a statement, Executive Director of the UN agency Cindy McCain, on Sunday, said that all the operations in Sudan have been suspended, pending a review of the evolving security situation.
- ANI