Sudan crisis: As Sudan violence continues to persists despite a 72-hour ceasefire on both sides, an internet outage has been reported across country                    
Amid ongoing tensions between the Sudan Armed Forces (SAF) and the paramilitary group Rapid Support Forces (RSF), several countries have started evacuating their citizens from the violence-torn nation.
Also Read: Action will be taken against those who try to disrupt peace, law, says Bhagwant Mann
President of the United States Joe Biden announced on Saturday that Washington has suspended operations at its embassy in Sudan while American government employees were being evacuated from Khartoum by the US military.
The US President further stated that he is receiving regular reports from his team over the ongoing work to assist Americans in Sudan, to the extent possible.
As per the sources, there have been more than 400 fatalities and more than 3,500 injuries.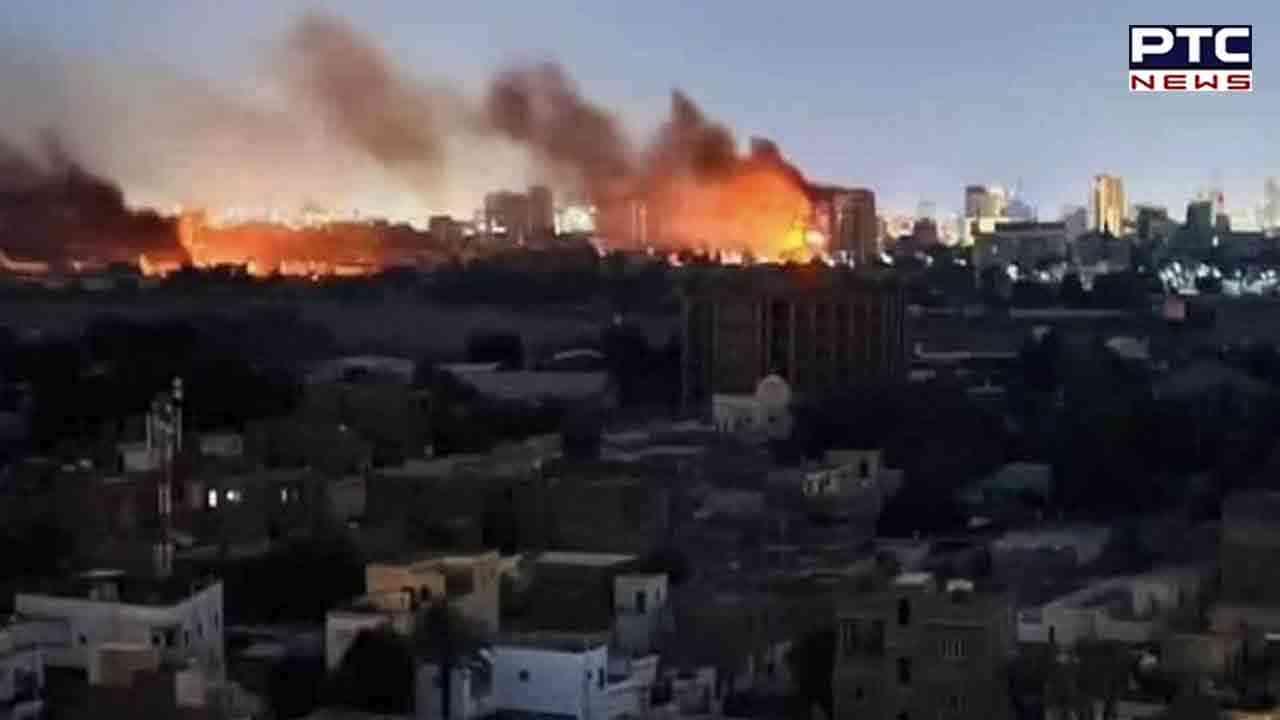 Meanwhile, Prime Minister Narendra Modi chaired a high-level meeting to review the security situation in Sudan via video-conferencing on Friday.
During the meeting, Prime Minister Modi assessed the most recent developments in Sudan and received a first-hand report of the conditions on the ground, with a specific focus on the safety of over 3,000 Indian citizens presently located throughout the country.
The Prime Minister expressed his condolences on the passing away of an Indian national who tragically fell victim to a stray bullet last week.
Earlier, Jaishankar had a meeting on April 20 met with UN Secretary-General Antonio Guterres in New York and discussed the developments in Sudan.
Also Read: Know why Amritpal Singh chose Bhindrawale's Rode village to surrender
Jaishankar said that the Indian government is in continuous touch with its citizens stuck in Sudan
- ANI
Join Whatsapp Channel