Missouri, May 22: In yet another distressing incident of gun violence in the United States, three individuals lost their lives while two others sustained injuries, including one in critical condition, during a shooting at a bar in Kansas City. The tragic event occurred during the early hours of Sunday, as reported by local authorities.
At approximately 1:25 am local time, Kansas City police officers swiftly responded to the distress call from the Klymax Lounge on Indiana Avenue. Upon arrival, they discovered multiple victims at the scene, according to Kansas City Police Officer Donna Drake, who provided information to Fox News.
Within the bar premises, one victim was found lifeless, while another was found deceased just outside the building. A third victim succumbed to their injuries after being transported to the hospital.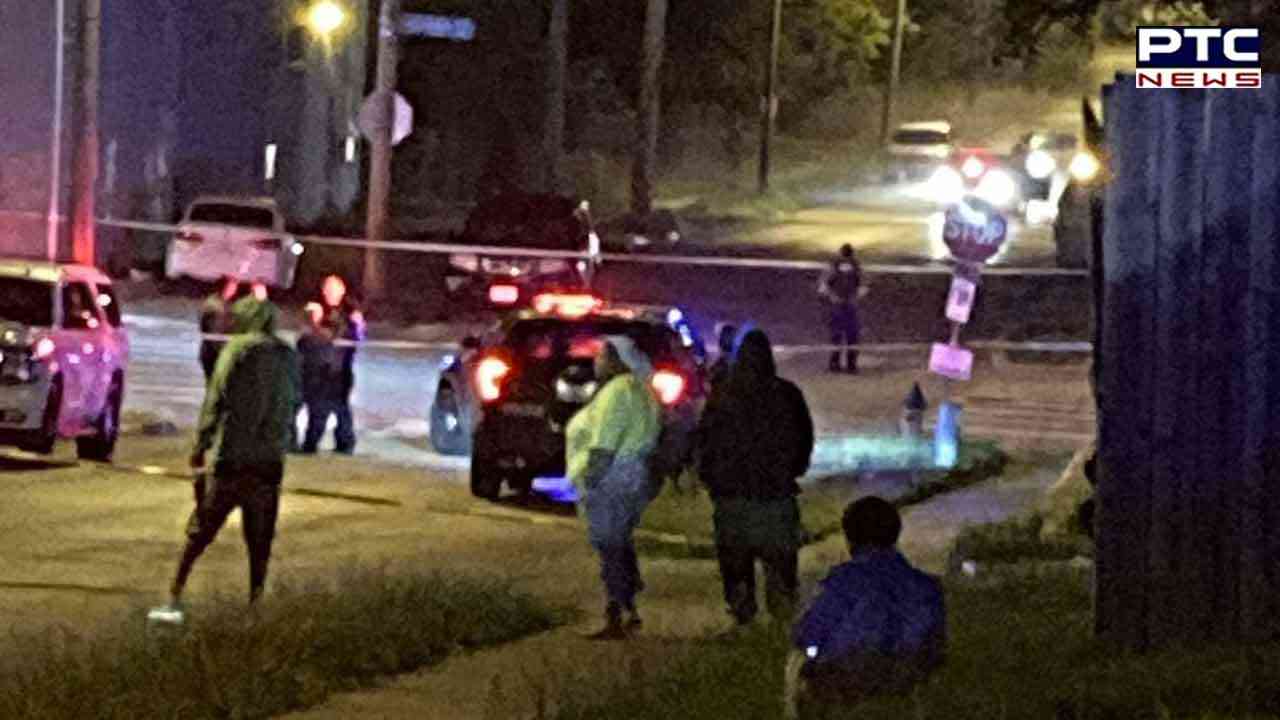 Also Read: Punjab-born Sikh councillor Jaswant Singh Birdi scripts history by becoming first turban-wearing Lord Mayor of UK's Coventry
Emergency services promptly transported the two wounded victims to a medical facility for immediate treatment. The condition of one of the injured individuals was reported as critical, while the other was described as stable, as stated by Fox News.
At this time, the identities of the victims have not been released by the police, who only confirmed that all victims were adults. Authorities have refrained from providing specific details regarding the circumstances leading up to the shooting.
Law enforcement officials are currently engaged in processing the crime scene and interviewing potential witnesses, with the assistance of homicide detectives and crime scene investigators. The investigation is still in its early stages, and further details have not been made available to the public.
The increasing frequency of shootings in the United States is a matter of concern. According to CNN, as of May 7, 2023, there have been a total of 207 shootings reported across the country. This figure surpasses the number of shootings recorded in any previous year since 2013, highlighting the alarming trend of gun-related violence in the nation.
CNN, in collaboration with the Gun Violence Archive (GVA), a non-profit organization established in 2013 to monitor gun-related incidents, has been diligently tracking mass shootings in the United States. Both CNN and GVA define a "mass shooting" as an incident where four or more individuals, excluding the perpetrator, are either injured or killed.
As the investigation into the Kansas City bar shooting unfolds, communities and policymakers continue to grapple with the pervasive issue of gun violence in the United States. Efforts to address this problem and prevent such tragic incidents remain crucial in order to ensure the safety and well-being of all citizens.
Also Read: PM Modi announces programme to boost India-Pacific Island ties
- ANI