Ankara, February 23: In the recent massive earthquake which has jolted Turkey and Syria on February 6 has shocked the whole world. As the rescue operation is still on, thousands of people lost their lives and dear ones. The rescue operators are still retrieving the bodies from the rubble of the demolished buildings.

A magnitude 6.4 earthquake that struck Turkey and Syria already battered province of Hatay this week damaged or demolished more buildings, compounding the devastation. On Thursday, the development was from the aftermath of the earthquake.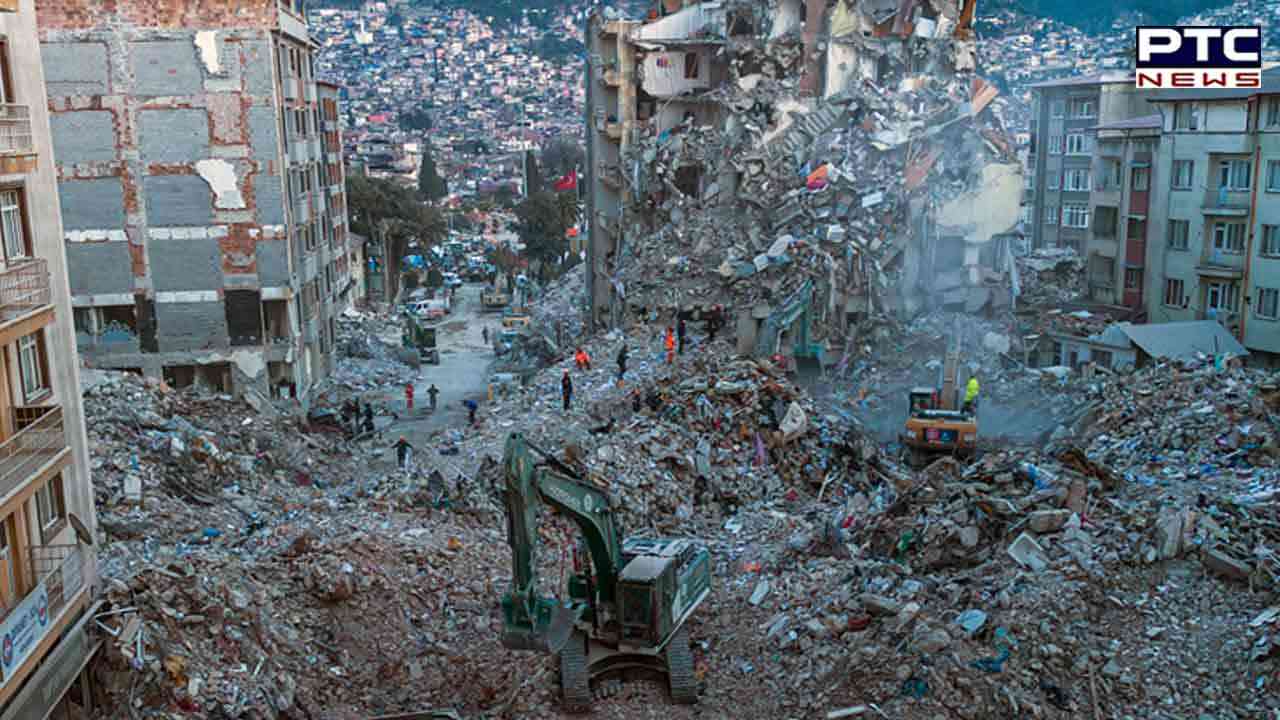 Also Read: Rajasthan Feeder will remain closed for relining work from March 20
DEATH TOLL CROSSES 47,000
According to reports, Turkish Interior Minister Suleyman Soylu said that the death toll has raised and the number of fatalities in Turkey from the magnitude 7.8 earthquake to 43,556.
The death toll in Turkey and Syria now stands at 47,244. It is recently learnt on Wednesday, Soylu said teams were sifting through two buildings in hard-hit Hatay province in search of further bodies. Search operations elsewhere have come to an end, he said.
Meanwhile, at least 164,000 buildings have either collapsed or are so damaged that they need to be demolished, said Murat Kurum, Turkey's minister for the environment and urbanisation.
SYRIANS SHELTER IN TENTS AND CARS
The local civil defence in northwestern Syria, known locally as The White Helmets, said on Thursday that thousands of children and tens of thousands of families have taken shelter in cars and tents "fearing they would face a repeat of the earthquake".
In government-held Syria, a first plane from Bahrain loaded with aid landed in Damascus. The Gulf monarchy is among many Arab countries that in recent years have tried to thaw relations with President Bashar Assad, after shunning him in 2011 for his brutal crackdown on protesters.
Saudi Arabia and Egypt, two key US allies in the region, have also delivered aid.
Also Read: Punjab VB arrests AAP MLA Amit Rattan Kotfatta in bribery case
- With inputs from agencies