UK cabinet reshuffle: Rishi Sunak, the UK Prime Minister, is grappling with his inaugural no-confidence letter following the controversial cabinet reshuffle on Monday, during which Home Secretary Suella Braverman was ousted. The dissenting voice comes from Tory MP Andrea Jenkyns, a staunch supporter of former Prime Minister Boris Johnson, who advocates for Sunak's replacement with what she deems a "real Conservative party leader."
In a bold move, Jenkyns shared her no-confidence letter on social media, declaring, "Enough is enough... It is time for Rishi Sunak to go." She also criticised Sunak for the removal of "democratically elected leader, Boris Johnson, who bravely fought for Brexit when parliament was in deadlock."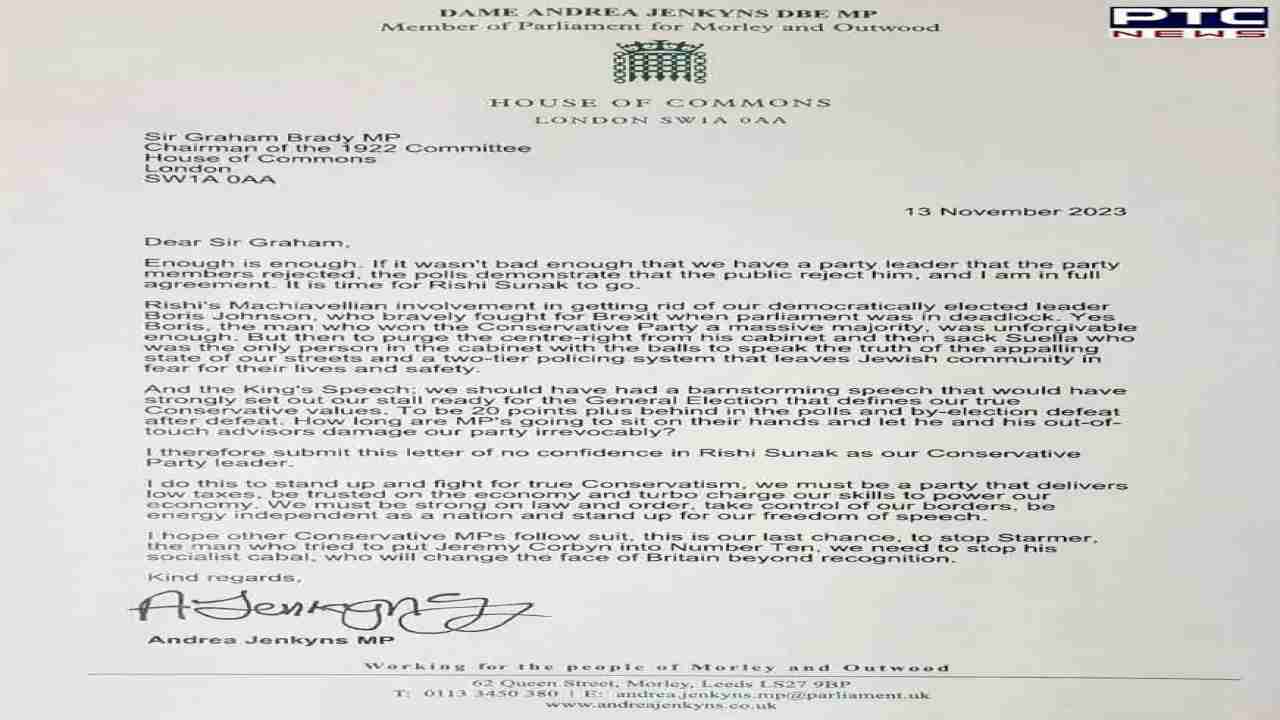 Expressing her discontent, Jenkyns accused Sunak of purging the center-right from the cabinet and highlighted the dismissal of Suella Braverman, who she described as the lone cabinet member "with the courage to speak the truth about the appalling state of our streets and a two-tier policing system that leaves Jewish community in fear for their lives and safety."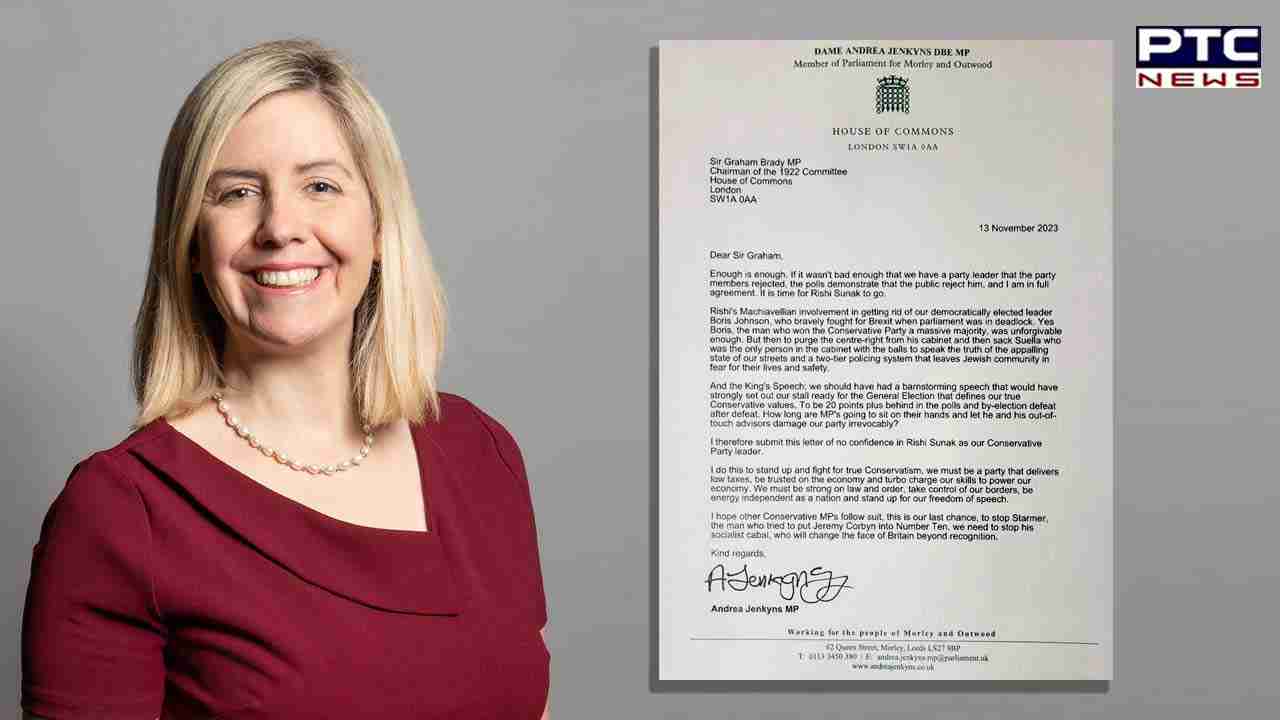 Jenkyns took to social media immediately after the news of Braverman's sacking, asserting that she was dismissed for "speaking the truth" and criticizing Sunak for yielding to leftist pressures.
In an interview with GB News, Jenkyns expressed hope that her colleagues would join her in submitting their no-confidence letters, emphasising that they are collectively "fighting for our country now."
A potential vote of confidence on Sunak's leadership within the Conservative Party could transpire if 15 percent of his MPs submit letters signaling their desire for a change in leadership.
Suella Braverman, of Indian origin, has been succeeded by James Cleverly, the former UK Foreign Minister. Simultaneously, the return of former UK Prime Minister David Cameron to the Sunak-led cabinet has been noted, as he assumes the role of Foreign Minister. The political landscape continues to evolve amidst these significant changes.
- With inputs from agencies
Join Whatsapp Channel