Washington, March 25: At least 23 persons were killed and several injured as tornado and strong thunderstorms swept across Mississippi, US, late Friday, leaving a trail of damage for over 100 miles, ABC News reported citing local and federal authorities said.

Mississippi Governor Tata Reeves said 23 persons were killed in the tornado and storms that struck Mississippi. Reeves tweeted, "At least 23 Mississippians were killed by last night's violent tornados. We know that many more are injured. Search and rescue teams are still active."
Also Read | US: Two migrants suffocate to death, 13 others injured in Texas train incident
In another tweet, he stated, "Many in the MS Delta need your prayer and God's protection tonight. We have activated medical support--surging more ambulances and other emergency assets for those affected. Search and rescue is active. Watch weather reports and stay cautious through the night, Mississippi!"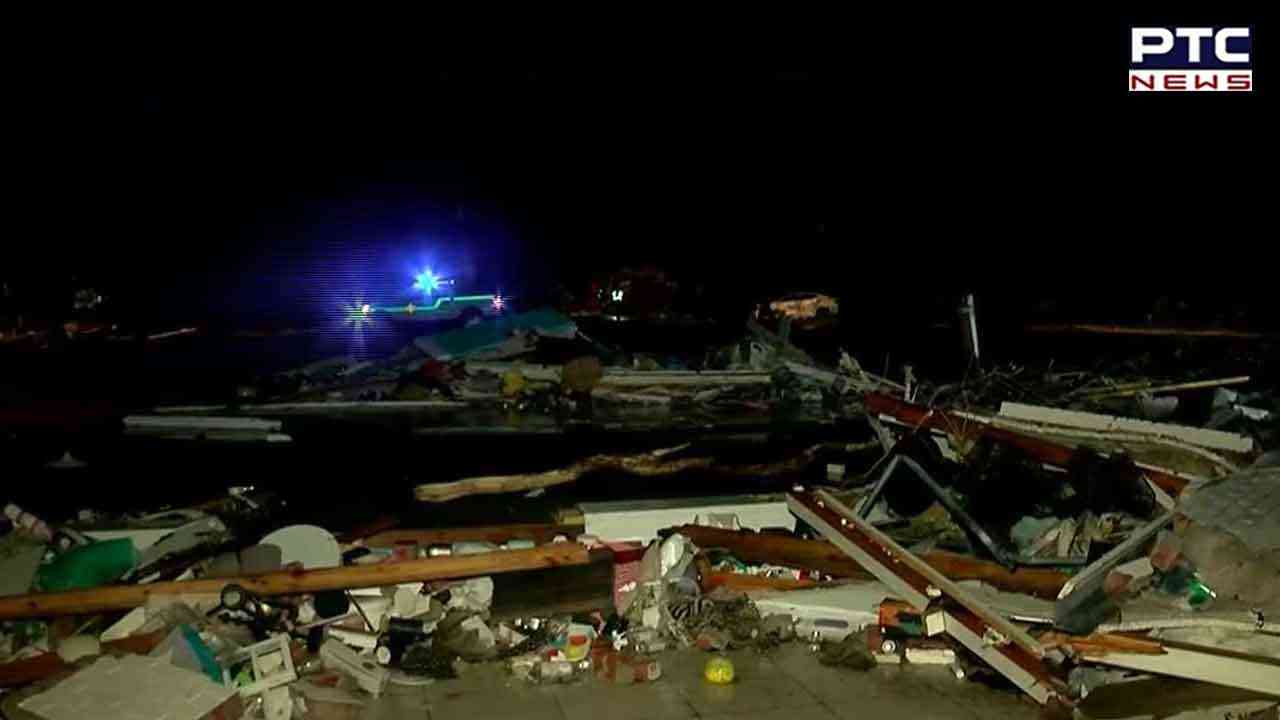 Meanwhile, Mississippi Emergency Management Agency in a tweet said, "We can confirm 23 dead, dozens injured, 4 missing due to last night's tornadoes. We have numerous local and state search and rescue teams that continue to work this morning. A number of assets are on the ground to assist those that have been impacted." It further said, "We will provide more information as it becomes available."

Speaking to ABC News, Coroner Angelia Easton said 13 persons had died in Sharkey County. Carroll County Coroner Mark Stiles confirmed that three people had died. Meanwhile, Coroner Alan Gurley said that two people died in Monroe County. Jose Watson, a Mississippi Highway Patrol trooper, said one person died in Silver City, in Humphreys County, as per the news report.
As thunderstorms battered Mississippi late Friday, a tornado was reported at about 8:50 pm (local time) in Silver City and Rolling Fork, the National Weather Service said. From there, the tornado rolled onto the northwest side of Tchula and along Highway 49, ABC News reported citing officials.
Also Read | First batch of 2,600 Navy 'Agniveers' to pass out from INS Chilka on Mar 28
NWS officials in Mississippi in an alert on Friday, said, "9:31 PM - Confirmed tornado is on the ground moving across I-55 moving into the city of Winona in Montgomery County shortly," as per the news report. They further called on the people to "Take cover now!" According to an NWS official, a tornado Emergency alert was later issued for Winona with a tornado moving northeast through town.
- ANI