Texas, March 25: Two migrants died and 13 others were injured after being trapped in the train car in Uvalde County, Texas, according to ABC news citing local police.

According to Uvalde Mayor Don McLaughlin, a total of 17 migrant workers were trapped in the container. However, two died and 13 others were injured. Out of 13, five went by life flight to San Antonio and another seven were transported in ambulances. Three migrants were "okay," the mayor added. In a statement posted on the Facebook, the initial 911 call came around 3:50 pm from an "unknown third-party caller" advising there were numerous immigrants "suffocating" inside of the train. The US Border Patrol were able to stop the train two to three miles outside of Knippa, Texas.
Also Read | Health ministry asks states, UTs to maintain optimum testing amid Covid surge
The conditions of those hospitalised is unknown at this time, Uvalde police said. Meanwhile, the source confirmed that the incident was not a derailment, ABC News disclosed.
The Texas Department of Public Safety is investigating the incident.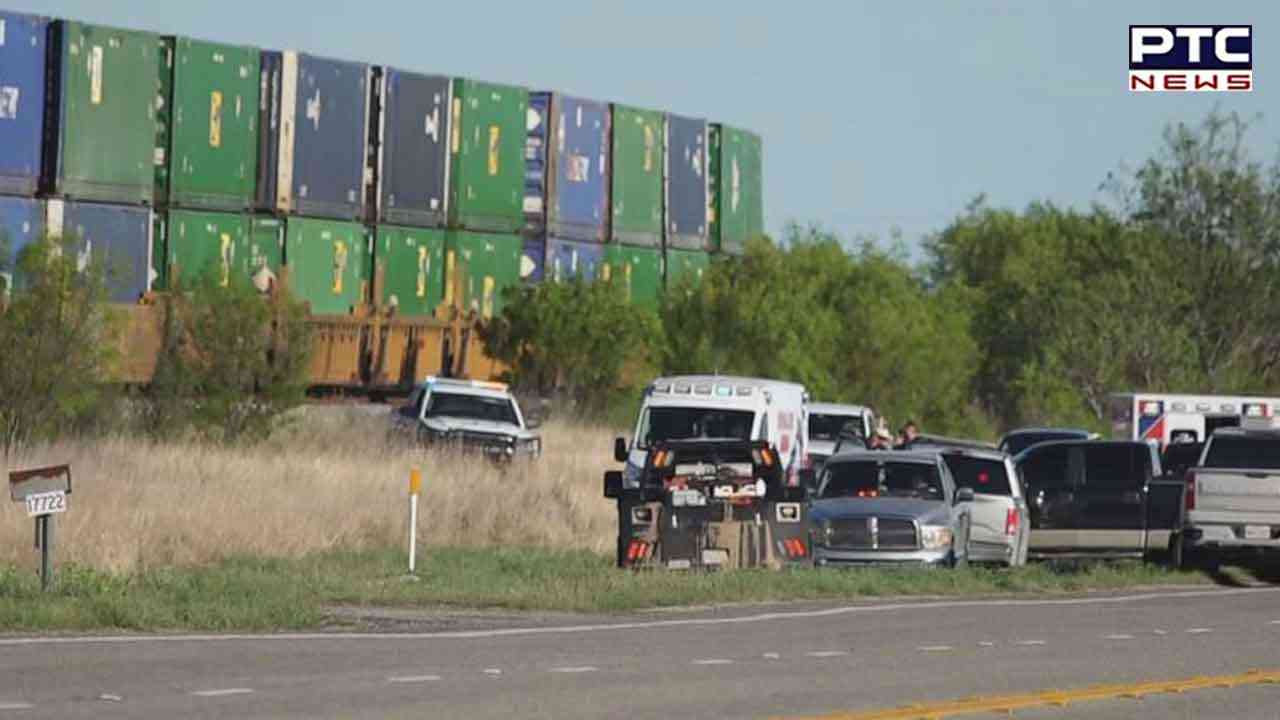 Homeland Security Secretary Alejandro Mayorkas tweeted a statement Friday evening thanking Border Patrol agents who responded to the scene and Homeland Security Investigations agents supporting the investigation.
"We are heartbroken to learn of yet another tragic incident of migrants taking the dangerous journey," Mayorkas said.
He added, "We will work with the Uvalde County Sheriff's Office to hold those responsible. Smugglers are callous and only care about making a profit."
McLaughlin said, "we need to look at the southern border this happens every day, if it's not my town it's somebody else's or our county...It's every day down here."
Also Read | Operation Amritpal: Couple having links with Papalpreet Singh detained in Jammu
- ANI