Washington, February 8: The First lady Jill Biden of United States kissed Vice President Kamala Harris' husband, Doug Emhoff on the lips on Tuesday evening ahead of the State of the Union Address on Capitol Hill according to the report.

President Biden on Tuesday night at the national Capitol delivered his second State of the Union address where he lost the majority in the US House of Representatives. It was then shared the moment of the two sharing a kiss went viral on Twitter, and other social media users passing remarks.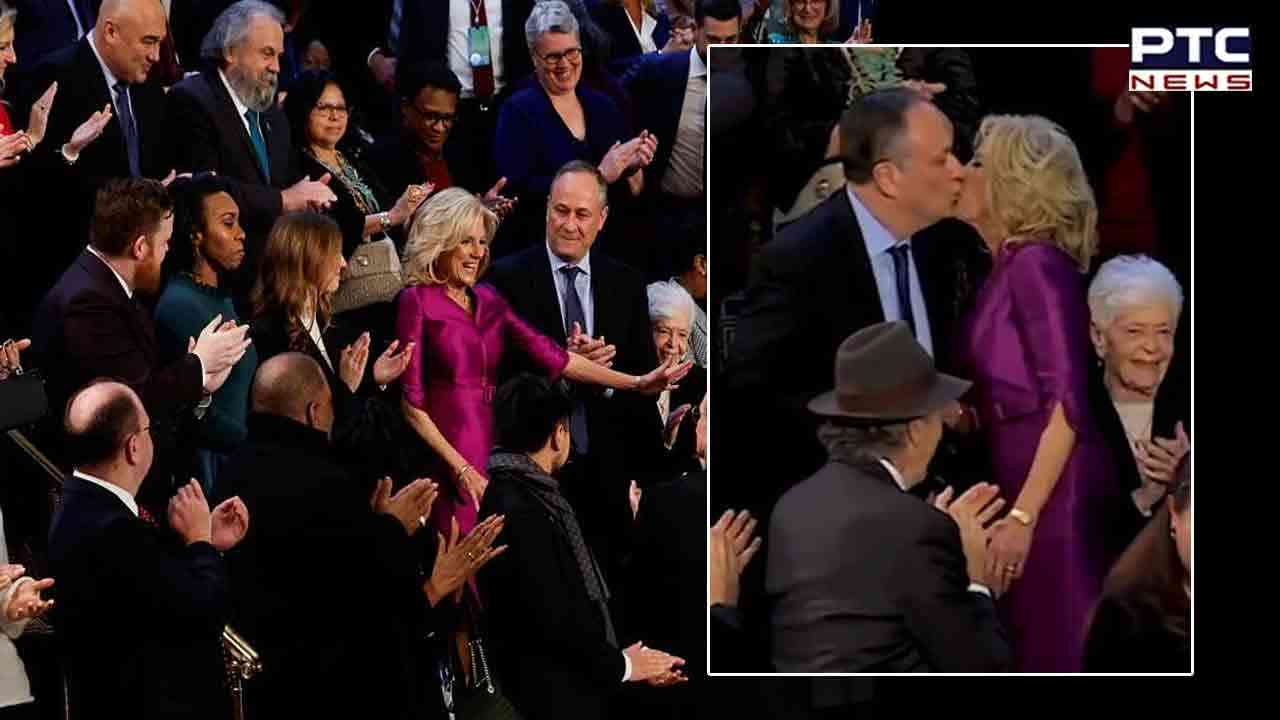 Also Read | Day not far when Punjab will be on

high growth trajectory of industrial growth: Bhagwant Mann
"Jill Biden just kissed Kamala Harris' husband on the lips. Didn't see that one coming," a person wrote on Twitter. "Did Jill Biden just kiss Kamala's husband on the LIPS?!," another said.
"Sexy start to the State of the Union tonight with Dr Jill Biden and Kamala's husband with a heck of a hello kiss," wrote another.
President Joe Biden on Tuesday addressed the American economy is in better positioned to grow "than any country on Earth," despite disruptions from Covid-19 and Russian President Vladimir Putin's invasion of Ukraine.
Biden seized the control of the House of Representatives and has also pushed Republicans "friends" to cooperate
Biden began his remarks by greeting newly elected House Speaker Kevin McCarthy, showing early signs of bipartisanship.
The president also acknowledged Hakeem Jeffries, the first Black party leader in the House and the minority leader of the House.
Also Read | Punjab:

Cash-strapped PSPCL makes smart pre-paid meters mandatory at govt offices from

March 1
- ANI