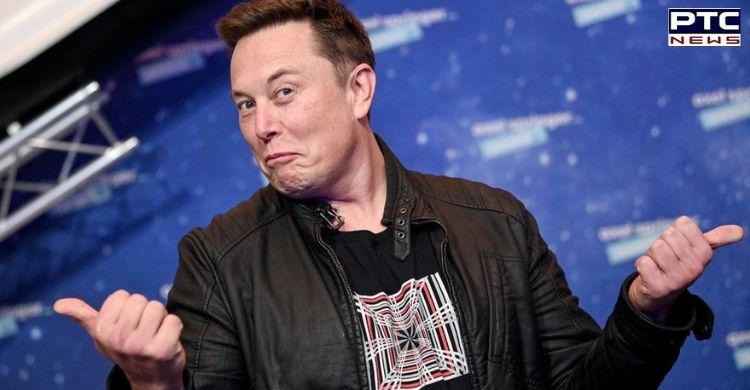 Tesla Inc Chief Executive Officer Elon Musk is "thinking of" leaving his jobs and becoming an influencer, the world's richest man tweeted on Thursday.

Taking to Twitter, Tesla's Elon Musk said, "Thinking of quitting my jobs & becoming an influencer full-time wdyt," without elaborating much.
Also read | Farmers call off 15-month-long protest, to start vacating Delhi borders
It is not immediately clear if Musk, a prolific user of the social media platform, is serious about quitting his roles. Elon Musk is also the founder and CEO of rocket company SpaceX, and leads brain-chip startup Neuralink and infrastructure firm The Boring Company.
Know some lesser-known facts about Elon Musk
Musk only attended Stanford University for two days
Despite being accepted into Stanford's PhD programme in energy physics/material science, Elon Musk left out after only two days to start Zip2, a city guide software company.
thinking of quitting my jobs & becoming an influencer full-time wdyt

— Elon Musk (@elonmusk) December 10, 2021
 Robert Downey Jr used Elon Mask as an inspiration for his portion in the 2008 film
For the 2008 film Iron Man, Robert Downey Jr turned to Musk for help getting into character as Tony Stark. Musk's eager embrace of technology for the sake of technology and drives to push the boundaries of what was feasible for the private industry made him a close real-life counterpart to Marvel's billionaire weaponry dealer.
Also read | Punjab CM launches Punjabi language version of 'Koo App'
He married same woman twice
Riley and Elon Musk exchanged vows in 2010. Their divorce became public knowledge two years later. In 2013, the pair remarried. The next year, Musk filed for a second divorce, which he later backed out of. Riley divorced Musk in 2016, and the divorce was formalised the following year. Despite this, the two remained friendly.
Elon Musk has citizenship of 3 countries
Elon Musk is a triple nation nationality: South Africa, Canada, and the United States. He is a citizen of all three.
Wishes to perish on the Red Planet
If he's confident that SpaceX will be fine without him, he wants to die on Mars by going first.
-PTC News