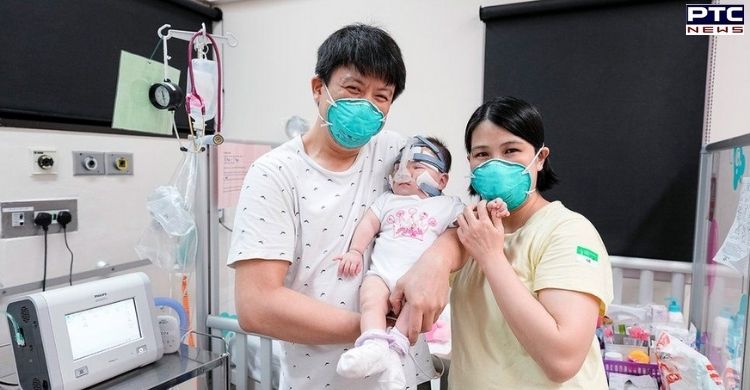 The world's 'smallest infant' in Singapore has finally gone home after 13 months in the hospital. Kwek Yu Xuan was just 0.21 kg at birth and just under 9.5 inches long when she was born on June 9, 2020.

As per doctors, Kwek Yu Xuan had a "limited chance of survival" after she was born. On Saturday, the hospital finally discharged the world's 'smallest infant' at a much healthier 14 pounds (6.35 kg).
Also Read | Tokyo Olympics 2020: List of medal winners, historic golden throw by Neeraj Chopra, India's record-breaking journey
Meanwhile, Singapore's National University Hospital on its Facebook page stated that "Baby Yu Xuan was just 212gms - barely the weight of a large apple - when she was delivered via emergency C-section in June last year."
Also Read | Covid-19: Canada extends ban on direct flights from India
"After 13 months in our Neonatal Intensive Care Unit, baby Yu Xuan was discharged home well. She is likely the world's lightest baby to have survived a premature birth," it added.

"We are happy for the little fighter and her family and proud of the care provided by our team. Our best wishes to Little Yu Xuan as she continues to grow, thrive,s and beat the odds every day," the hospital said in a statement.
The hospital further noted that Yu Xuan is likely the lightest baby to survive premature birth. She remained on a respirator and other machines to keep her alive for months.
The previous record for the smallest baby was a girl born in the United States in December 2018. It weighed around 8.6 ounces.
-PTC News