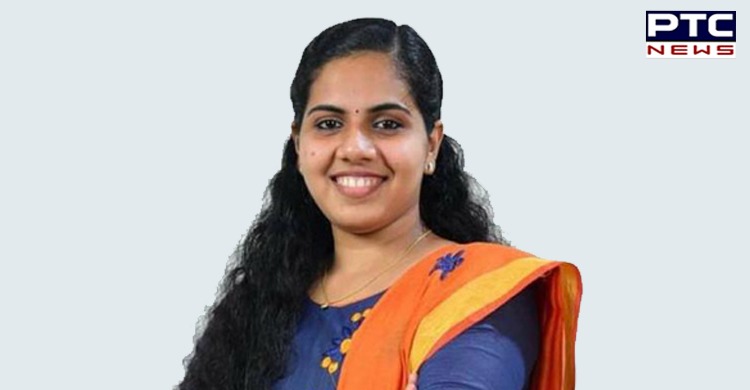 Arya Rajendran, 21-year-old, successfully contested the recent civic polls and sworn-in Monday as the youngest mayor of Thiruvananthapuram Corporation, the largest urban body in Kerala.
The Thiruvananthapuram district secretariat of the Marxist party, recommended her name for the post at its meet.
Also Read | J&K's Kathua: Pakistan violates ceasefire along International Border

According to the sources, the state secretariat made the announcements on five of the total six corporations.
Arya, a B.Sc. Math second year student at the All Saints college here, had won from the Mudavanmughal ward of the city corporation, bagging 2,872 votes, 549 more than the rival Congress candidate.
Also Read | UP's Sitapur: Monkey snatches bag with Rs 4 lakh, throws it on street from tree
An activist of the Students Federation of India (SFI), she is also the state president of Balasangam, the children's wing of the Left party.

 Also Read | Vaccines are being tested against new variant of coronavirus
Thiruvananthapuram Mayor K Sreekumar (CPI-M) suffered a shock defeat in the polls.
-PTC News