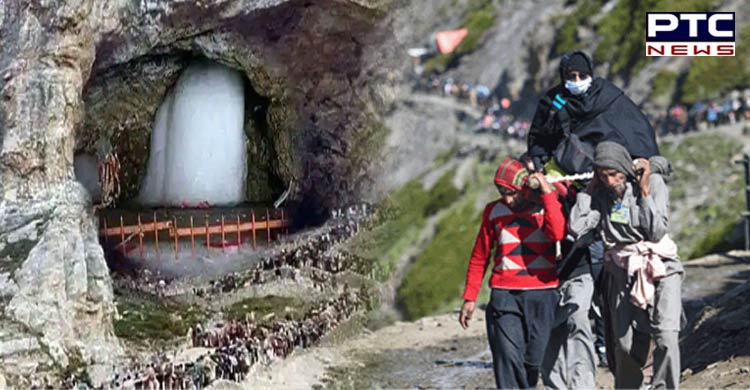 New Delhi, June 28: After a gap of two years, Amarnath Yatra is all set to start from June 30. It will continue till August 11.  The yatra had been stalled for two years amid Covid-19 outbreak.

Heavy security arrangements have been made for Amarnath Yatra this year. From Chandigarh, the first batch will leave on Wednesday. This year, the pilgrims can also avail of helicopter service directly from Srinagar for the yatra.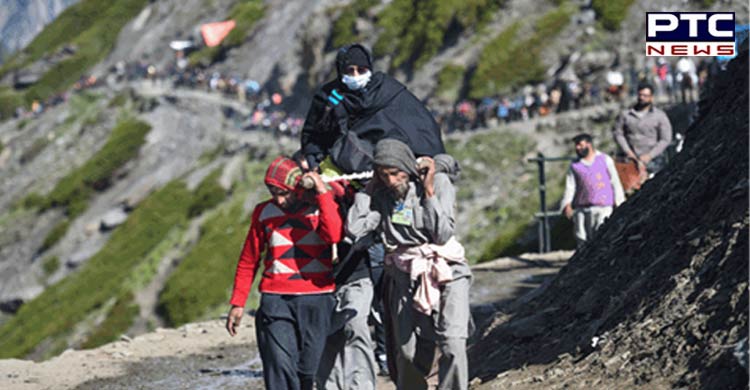 Also Read | Covid rears its head in Punjab again; Mohali and Ludhiana hotspots
About three lakh pilgrims are likely to take part in the pilgrimage to the cave shrine located in the upper reaches of south Kashmir. While online registration has already begun, the pilgrimage is scheduled to be held for 43 days between June 30 and August 11.
On Monday, Jammu and Kashmir Lieutenant Governor Manoj Sinha reviewed security arrangements and preparations for Amarnath Yatra in Jammu. He also chaired a review meeting with Divisional Commissioner Jammu, Ramesh Kumar, Deputy Commissioner Jammu Avny Lavasa, ADGP Jammu Mukesh Singh, and other officials.
Speaking to the media, LG Sinha said, "This yatra has been important to boost the economy of Jammu and Kashmir. Lakhs of people are dependent on this yatra and all people here are eagerly waiting for the yatra after two years. All the security measures have been taken care of."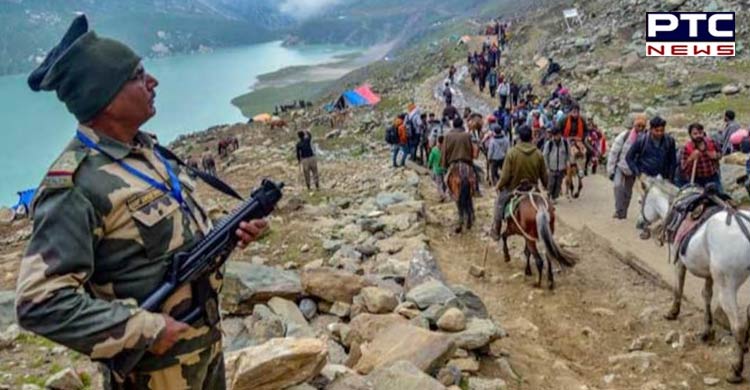 Langar committees gear up
Langar committees have geared up to facilitate Amarnath Yatra pilgrims in Udhampur and Baltal. In Jammu and Kashmir, all necessary arrangements have been completed by the Ramban district administration for the convenience of the Amarnath Yatries during their Yatra (pilgrimage) starting from June 29 from Jammu, on the 66 km journey from Nashri to Banihal.
Besides this, the DRDO hostel has been made prepared for the Amarnath Yatris. "DRDO hostel is ready in both the base camps for Amarnath Yatris. We have made arrangements for the pilgrims to stay. Langar, medical, communication and sanitation facilities for the pilgrims have been done here," said Nitishwar Kumar, CEO of Shri Amarnath Shrine Board.
Signboards and a public address system have been made for providing necessary information for pilgrims.  All arrangements have also been made for any medical emergency of yatris in the langars and other shelter sheds under the supervision of the Chief Medical Officer.
Vulnerable points identified 
As many as 14 vulnerable points have been identified on NH-44 where the road can be blocked due to landslides which can disrupt the yatra and in case of emergency, the stranded yatries can be sheltered in newly established Yatri Niwas with a capacity of about 3600. Besides this, 4,600 pilgrims can take shelter in the way-side RAHAT Centres, Community Halls, and some schools where all arrangements like 24-hour water and power supply are available.
The NDRF, SDRF, Quick Response Teams, and Disaster Management Teams are on the alert to rescue the yatris to safer places in case of any emergencies. Round-the-clock surveillance by CCTV and drones will be done which will be monitored through control room.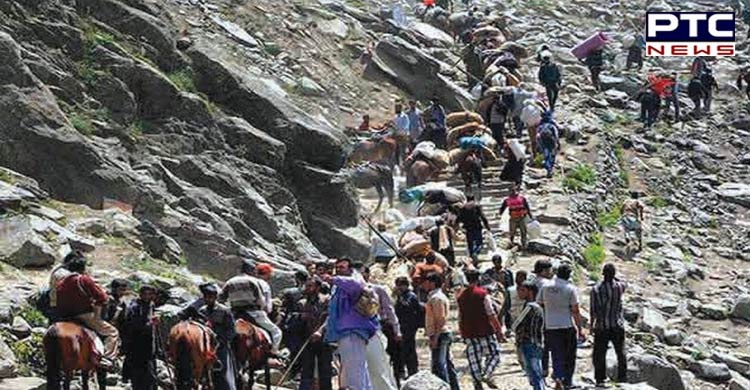 Also Read | Amid 'ailing' financial health, Punjab Govt spent Rs 21 lakh on ads in newspapers to seek suggestions for budget 2022 
Occasional mock drills have been carried out, awareness camps have been held by anti-sabotage teams to educate the drivers about the sticky bombs. For traffic regulation, no other private vehicle will be allowed to move during the yatra convoy and a separate traffic advisory will be issued. The police would conduct random checkings of vehicles.
Imp documents 
Pilgrims embarking on the Amarnath Yatra are advised to bring along their Aadhar Card or any other biometric verified government ID Card.
Sniffer dogs deployed
Over 130 sniffer dogs have been deployed on the vehicle routes heading towards the shrine to ensure safe pilgrimage amid heightened terror threat.
-PTC News