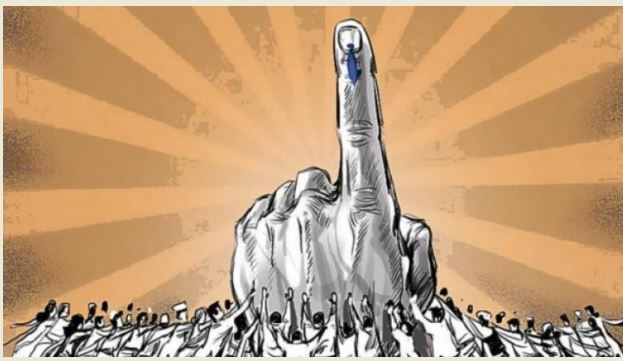 The voting for Assembly elections in Haryana and Maharashtra and by-elections in 17 states along with Punjab, concluded on Monday. Voter turnout recorded till 5 pm in Maharashtra was 54.53%, while the voter turnout was recorded 66.95% in Puducherry. In Haryana, the voter turnout was recorded 52.9% till 5 pm.
The voting for by-elections in Four constituencies of Punjab – Phagwara, Mukerian, Dakha, and Jalalabad– concluded. The voter turnout till 5 pm in Phagwara, Mukerian and Dakha was 49.96%, 57.28% and 64.35%, respectively. Jalalabad recorded a voter turnout of 70%.
Also, Read | Maharashtra Assembly Elections 2019: CM Devendra Fadnavis and family cast their vote in Nagpur
From Chief Minister of Haryana, Manohar Lal Khattar, Maharashtra CM Devendra Fadnavis to the prominent personalities from the film industry, sports fraternity and politics, stepped outside to exercise their right to vote.
The voting has been concluded and now the results will be declared on October 24.
-PTC News