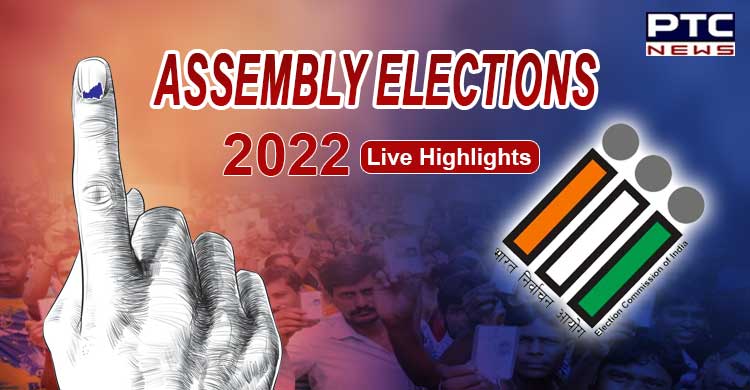 Assembly elections 2022 Live Highlights: The preparations of Assembly elections 2022 in five states — Punjab, Uttarakhand, Uttar Pradesh, Goa, and Manipur — are in full swing. Now, even the Election Commission has allowed the roadshows with a strength of 1000 people (outdoor), 500 (indoor), and 20 people for door-to-door campaigning.

As of now, a total of 1749 nominations had been filed in Punjab ahead of Assembly elections 2022. Punjab is set to undergo polling on February 20 while the results will be declared on March 10.
Also Read | Economic Survey projects 8-8.5 GDP growth for FY 2022-23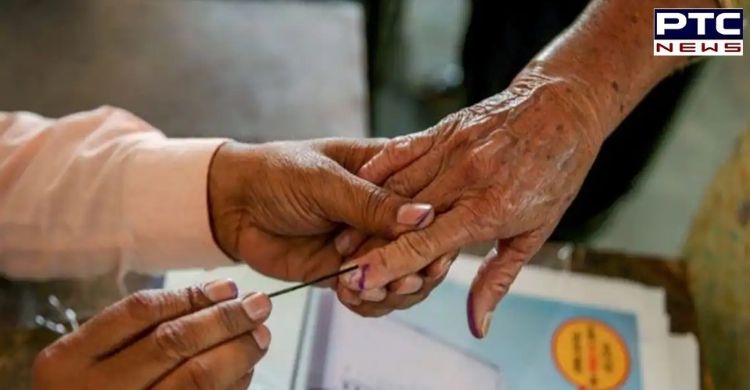 All the political parties are preparing for the Assembly elections 2022 while the campaigning has already started. Mostly all the parties have started virtual campaigning in view of the coronavirus situation in the country.
For the latest Highlights on Assembly elections 2022, click here.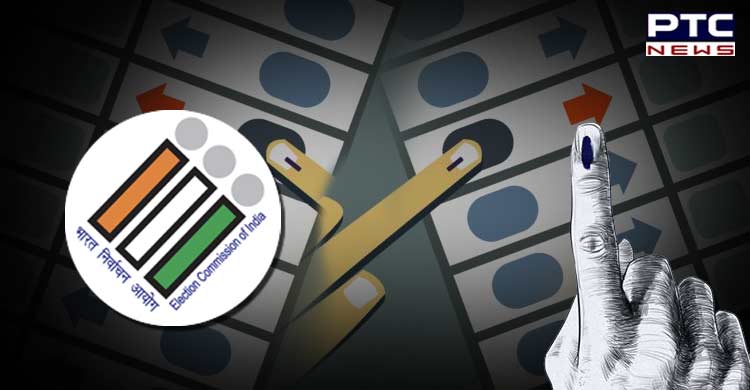 Assembly elections 2022 Punjab, Uttar Pradesh, Uttarakhand, Goa and Manipur Highlights: 
17:28 pm | Farmers across the country on Monday observed "Day of Betrayal" over the Centre's non-fulfilment of its promises : SKM
17:16 pm |  Punjab minister Rana Gurjit Singh's son Rana Inder Partap Singh files nomination as Independent from Sultanpur Lodhi.
16:25 pm |  Congress leader Rahul Gandhi's visit to Goa for election campaigning on February 2 has been postponed for February 4.
16:10 pm | People of Goa have only two options (AAP or BJP) in front of them: AAP national convener and Delhi CM Arvind Kejriwal
16:08 pm |  AAP national convener and Delhi CM Arvind Kejriwal says, "I heard that many BJP workers are contesting on Congress' ticket, like in Salcete area, so that they can join BJP later. People need to be aware that if they're not voting for (AAP) they're indirectly voting for BJP."
16:05 pm | PLC chief Captain Amarinder Singh expressed strong disapproval of state Congress chief Navjot Singh Sidhu hugging the Pakistan army chief who was ordering his soldiers to kill Indians in 2018.
16:02 pm | Election Commission today organised a briefing meeting with 15 Special Observers appointed for 5 poll-bound states. The Special Observers will be supervising & monitoring the work being done by the electoral machinery in their assigned states: ECI
15:56 pm | Shiromani Akali Dal leader Bikram Singh Majithia announced that he will only contest from Amritsar North. His wife will contest from Majitha constituency.
15:50 pm | Shiromani Akali Dal president Sukhbir Singh Badal filed his nomination papers as covering candidate for Parkash Singh Badal for Lambi constituency at MIMIT, Malout.
15:49 pm | Delhi chief minister and Aam Aadmi Party national convener Arvind Kejriwal has arrived in Goa for a four-day visit.
15:47 pm | BJP, SP left us in the lurch, will choose 'NOTA', say farmers in UP's Lakhimpuri Kheri.
15:45 pm | PM Modi's 'lookalike' Abhinandan Pathak, who sells cucumber in trains, to contest UP polls as independent candidate.
15:43 pm | A total of 1749 candidates have filed there nomination for Punjab so far.
15:41 pm | Captain Amarinder Singh's OSD Sunny Brar has joined Shiromani Akali Dal. He will now be OSD to SAD president Sukhbir Singh Badal.
15:39 pm | BJP will now contest on 73 seats instead of 65. 5 of the Punjab Lok Congress candidates will contest under the banner of BJP while three seats of PLC have been taken over by BJP. Now, Captain's PLC will contest on 29 seats and SAD (Sanyukt) on 15 seat.
15:37 pm | BJP to contest on 73 seats in Punjab : Punjab Assembly Elections 2022
15:35 pm | Congress has changed candidate from Kalyanpur. Initially the ticket was given to Gayatri Tiwari, the mother of Khushi Dubey whose husband was named in the Bikru village incident. Congress field Neha Tiwari in place of Gayatri as Gayathri is name in the voter list who was missing.
15:30 pm | Congress leader Sukhwinder Kotli files his nomination from Adampur constituency ahead of Punjab Assembly elections 2022.
15:05 pm | A total of 1659 candidates have filed there nomination for Punjab so far.
14:48 pm | Congress releases a list of 4 candidates for the upcoming Uttar Pradesh Elections.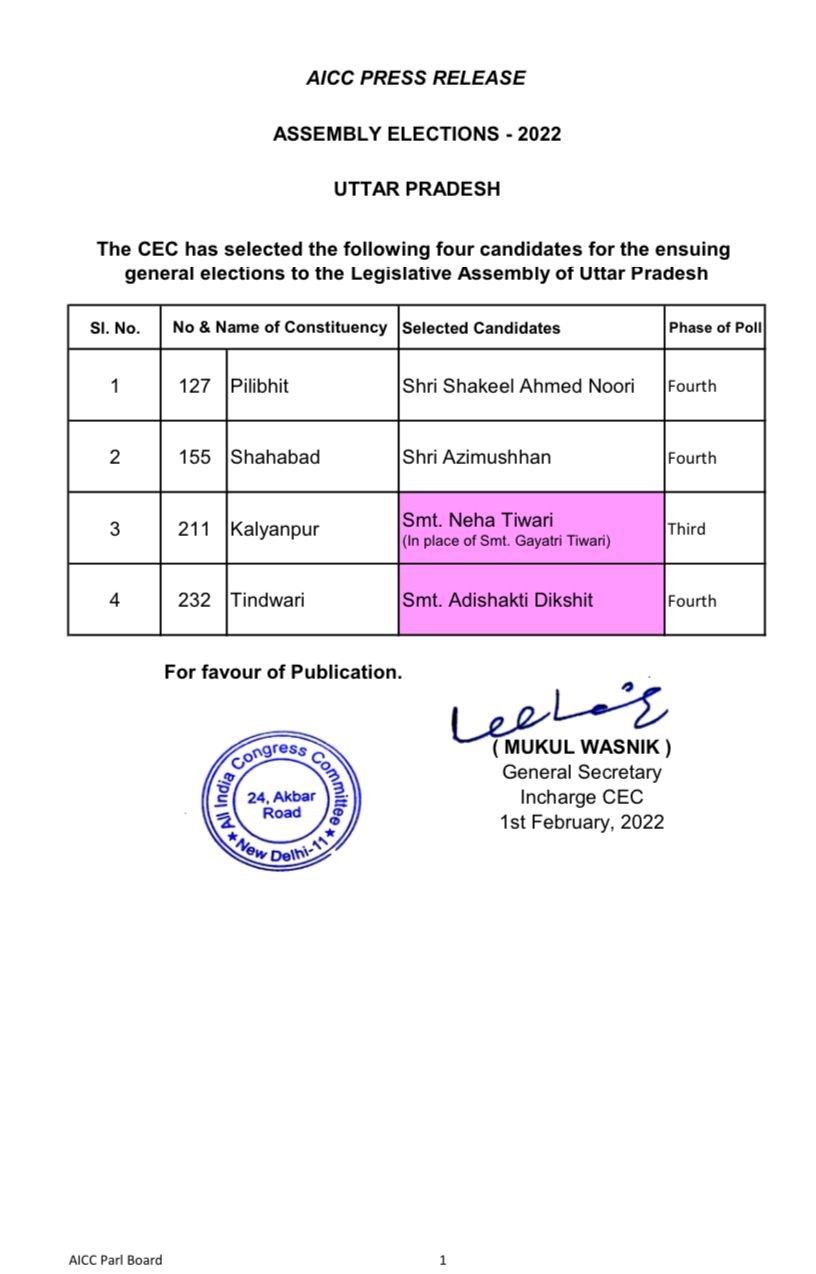 13:45 pm | Another big blow to Capt. Amarinder Singh, Captain's OSD Sunny Brar is joining the Akali Dal today.
13:31 pm | UP Assembly elections: Samajwadi Party releases a list of candidates for 10 constituencies, including for all 6 seats in Lucknow
13:19 pm | Supreme Court restrains Punjab government from arresting Lok Insaaf Party leader and MLA Simarjeet Singh Bains till Thursday, 3rd Feb in an alleged rape case. Supreme Court posts the matter for hearing again on Thursday.
13:16 pm | We are facing terrible inflation and there's no tax relief for the middle class. This is a Budget that seems to be pushing the mirage of 'achhe din' even farther away. Now it's India at 100, we'll have to wait for 25 more yrs for 'acche din' to arrive: Congress MP Shashi Tharoor.
13:01 pm | Punjab Lok Congress President Capt Amarinder Singh has expelled Sandeep Singh 'Sunny' Brar, District president Faridkot from the primary membership of the party for anti-party activities.
12:43 pm | Punjab CM Charanjit Singh Channi files nomination from Sri Chamkaur Sahib constituency for the upcoming Punjab Elections 2022. He filed nomination from Bhadaur Assembly Constituency yesterday.
10:58 am | National Convenor Arvind Kejriwal enrolls Jagmohan Singh Kang and his sons Yadavindra Singh Kang and Amrinder Singh Kang into the AAP family. AAP Punjab Co-Incharge Raghav Chadha present at the joining ceremony.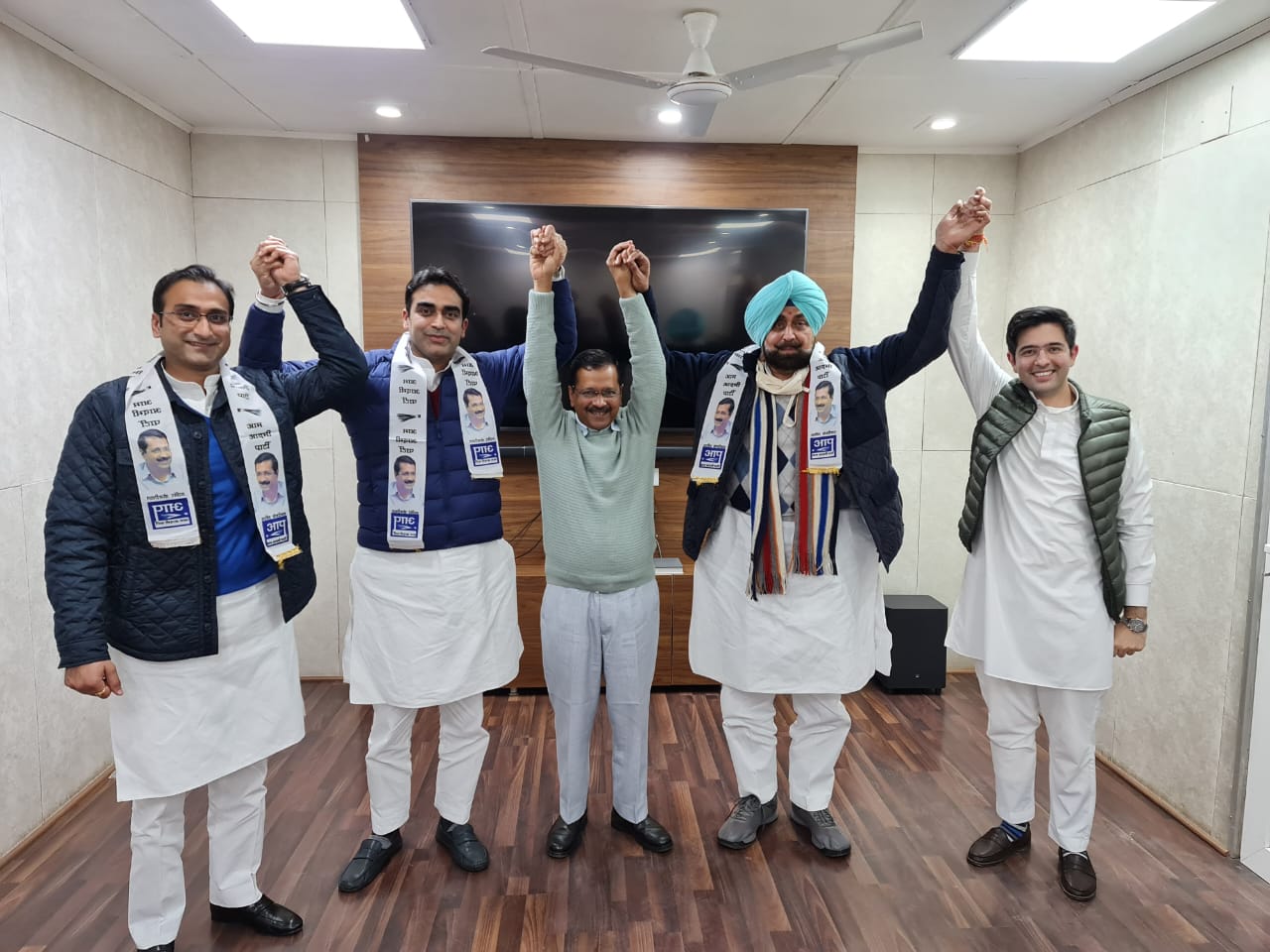 10:53 am | The Bharatiya Janata Party (BJP) fielded Union minister of state SP Singh Baghel as its candidate from the Karhal assembly seat: Uttar Pradesh.
10:45 am | Shiromani Akali Dal president Sukhbir Singh Badal to file nomination from Lambi constituency as a covering candidate ahead of Punjab Polls. SAD patron Parkash Singh Badal had on Monday filed his nomination from this constituency.
10:08 am | Setback to Sanyukt Samaj Morcha as EC denies recognition. Farmers will now contest as an independent. Farmer leaders accuse AAP of raising objections.
10:00 am | Punjab elections 2022: Big news from Adampur constituency. Congress changed its candidate from Adampur constituency. Mahinder Singh KP replaces Sukhwinder Kotli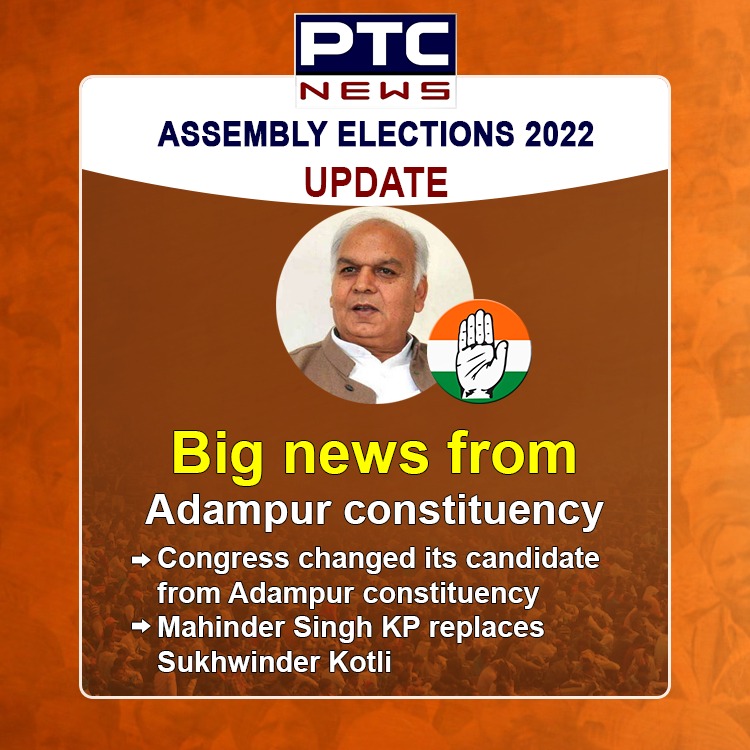 -PTC News