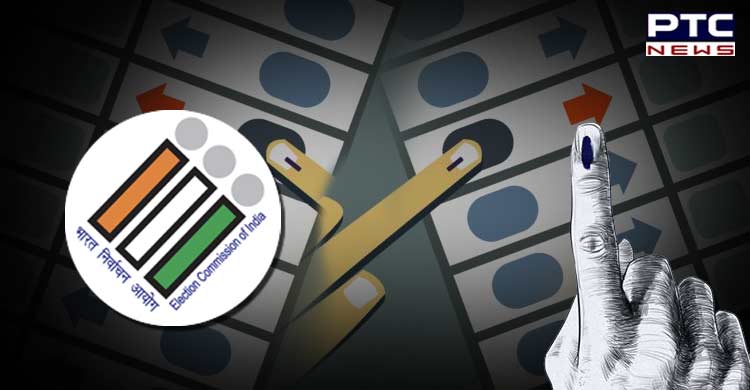 Assembly elections 2022 Highlights: With less than a month to go, Punjab, Uttar Pradesh, Uttarakhand, Goa, and Manipur are fully prepared for Assembly elections 2022.

While Uttar Pradesh will undergo a 7-phase election from Feb 10 to Mar 7, Goa, Uttarakhand will poll on Feb 14, Punjab on Feb 20, and Manipur on Feb 27, Mar 3. The results will be declared on March 10.
Also Read | People should learn to live with Covid-19: Top infectious disease expert
The Election Commission of India's ban on physical campaigning for the February 20 polls in Punjab, in view of the surge in Covid-19 cases, has put political parties in a tricky situation as they hope to reach out to the voters through a full digital campaign.
Also Read | News of Lata Mangeshkar's death is FAKE! Don't give wind to false news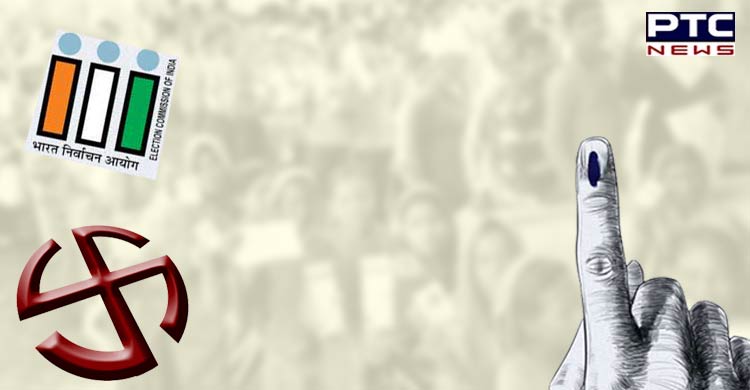 Though all parties claim to be using social media handles, they agree they are yet to come up with a new strategy to handle the present situation.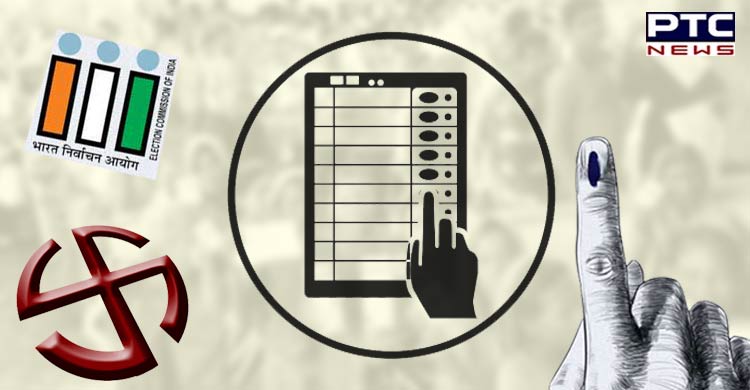 Assembly elections 2022 Punjab, Uttar Pradesh, Uttarakhand, Goa, and Manipur Highlights:
15:45 pm | "Punjab needs special attention. Security is a very imp issue. This election is for stability and safety. Our motto is to bring back Punjab on track," said BJP president JP Nadda.
15:40 pm | Malvika Sood, the Congress candidate from Moga and Sonu Sood's sister, said "I live in Moga city. We had thought of building a civil hospital here. I facilitated the Covid vaccination of several people & set up camps. There were issues, development wasn't as I wanted." "I spoke with my brother that until someone b/w the two of us becomes a part of the system, we won't be able to bring in development in Moga. I thought I live here, why should I not be the one?So that we can reach out to the maximum number of people & help them," he added.
15:30 pm | BJP president JP Nadda said that "BJP will contest election on 65 seats, Punjab Lok Congress chief on 37 seats & SAD-Sanyukt Chief will contest election on 15 seats."
15:17 pm | "Arvind Kejriwal launched a number for (AAP) CM face and said he received about 21 lakh messages... Even if it's 24*7, a private number won't receive over 5000 messages or calls. It's a scam to trick people. He's a 'masquerader', trying to fake a perception," said Navjot Singh Sidhu, Congress.
14:46 pm | Sonu Sood further said "My sister took more responsibility, maximum vaccinations in our city were facilitated by her. As far as education and helping people is concerned, she had worked in Moga on a large scale. People pushed her to be a part of the system."
14:30 pm | Sonu Sood said "My mother, a professor, taught children all her life. My father was a social worker. Schools, colleges & Dharamshala here are constructed on our plots of land. So, it's in our blood." His sister Malvika Sood is Congress' candidate from Moga.
13:48 pm | Aam Aadmi Party leader Raghav Chadha submits a letter to Punjab Governor Banwarilal Purohit "seeking his immediate intervention in the multilayered illegal sand mining racket in Punjab allegedly run by and under the aegis of CM Channi".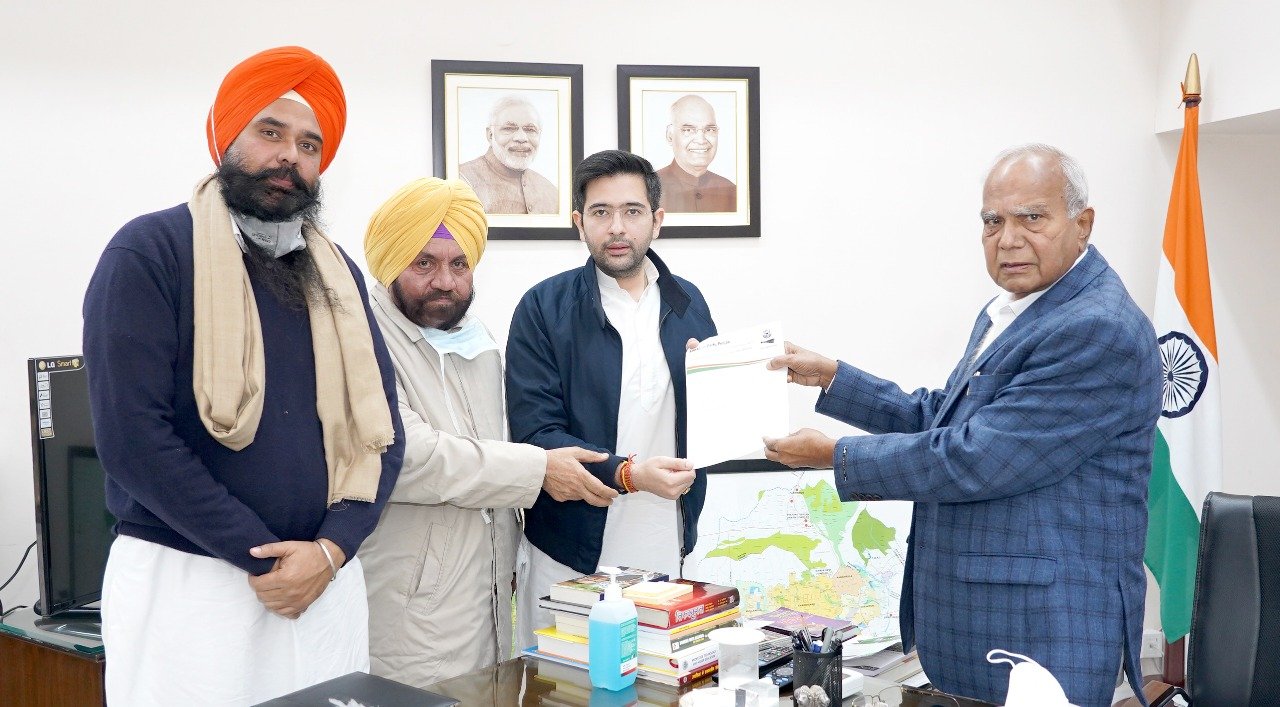 13:38 pm | Sukhpal Singh Khaira replied to Rana Gurjeet Singh, "Before making bogus allegations against me or worrying about Congress prospects in Bholath, tainted and corrupt Rana Gurjit should first withdraw his son as an independent candidate from Sultanpur Lodhi and should explain why he planted his crony one Gora Gill in Capt.'s PLC and Joginder Mann in AAP? The reality is that this tainted leader is hand in glove with BJP and Capt. to destroy Congress in Kapurthala and Doaba region."
12:36 pm | Punjab Minister Rana Gurjeet Singh urges Congress chief Sonia Gandhi "to intervene into the allotment of party ticket from Bholath to Sukhpal Singh Khaira, demands his expulsion by calling him "a tainted minister."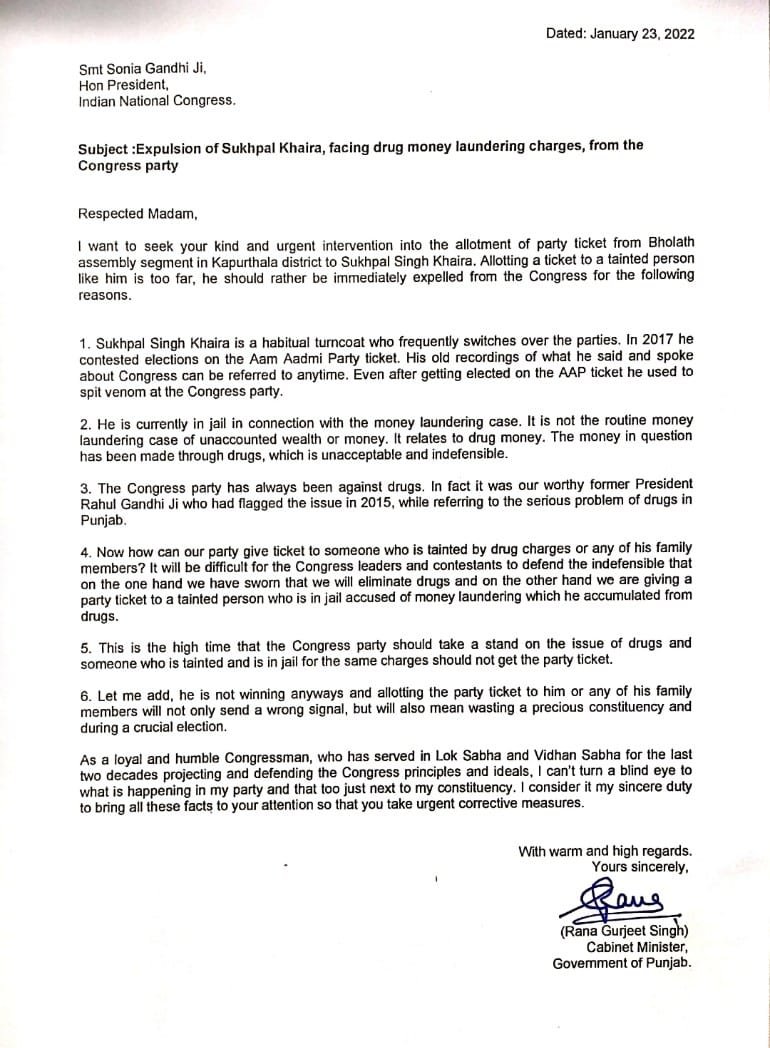 12:24 pm | Congress CEC to meet on Monday for the selection of candidates for Punjab Assembly elections 2022. The CEC will also decide on the remaining list of the candidates for the Uttarakhand polls.
11:49 am | Union Home Minister Amit Shah reaches BJP headquarters in Delhi
11:05 am | AAP gets Election Commission notice over violation of Covid rules during Bhagwant Mann's campaign in Sangrur. Read more
11:11 am | AAP co-in charge Raghav Chadha will meet the Governor of Punjab at 12:30 pm today on the issue of illegal sand mining and recent ED raids at CM Channi's nephew's residence.
10:40 am | Meghalaya Chief Minister and National People's Party president, Conrad Sangma along with Deputy Chief Minister Yumnam Joykumar Singh of Manipur and State president L Jayantakumar Singh on Sunday virtually released the manifesto (Action Document 2022) for the upcoming Manipur Assembly elections.
10:15 am | UP Polls: BJP holds Core committee meeting to discuss remaining candidates, CEC meet soon
10:00 am | After the Model Code of Conduct came into force in Punjab for the Assembly elections, various enforcement teams have seized valuables worth Rs 46.66 crores for violation of the code till January 18, 2022, the Chief Electoral Officer of Punjab informed.
-PTC News