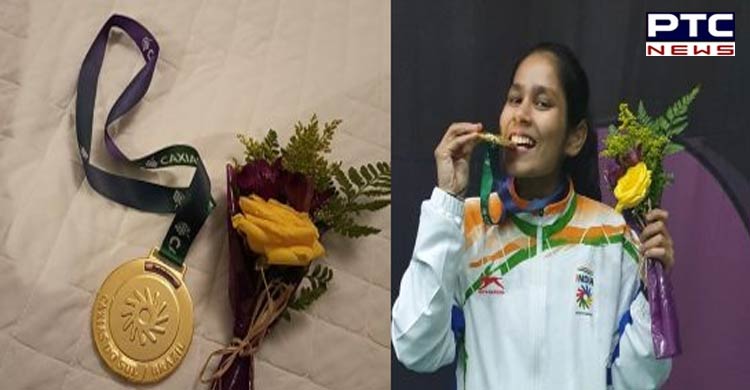 Bathinda, May 10: In the Deaf Olympics being held in Brazil, Bathinda's player Shreya won the gold medal in Badminton.

Shreya is the only disabled player from the state, who was selected in the Indian team. Shreya had left for Brazil on April 27 to compete in the Deaf Olympics, where she competed in matches from May 2 to 4. India won the gold medal in the final match by defeating Japan.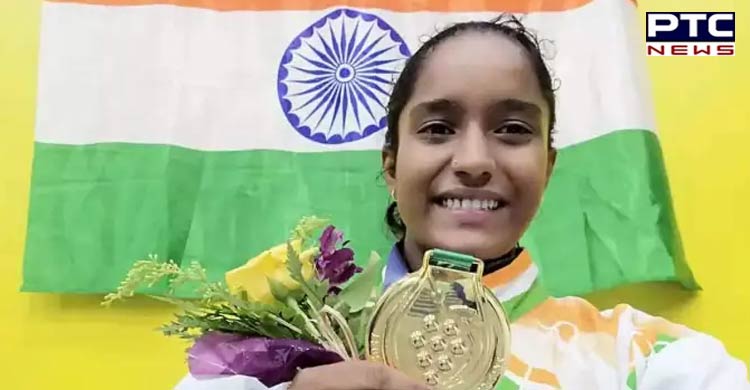 Also Read: Netizens react to stolen heart from 'I Love Delhi' sign
According to the statement of Shreya's father Davindar Singla and mother Neelam Singla,  Shreya has been deaf since childhood. From the beginning, she was a big fan of badminton. She began playing badminton when she was seven years old.
Because of her passion for badminton, she decided to train her daughter and enlisted the help of Deepak Suryavanshi.
In 2019, Shreya represented India at the 2nd World Deaf Youth Badminton Championship held in Taiwan and won a silver medal in the girls' double event.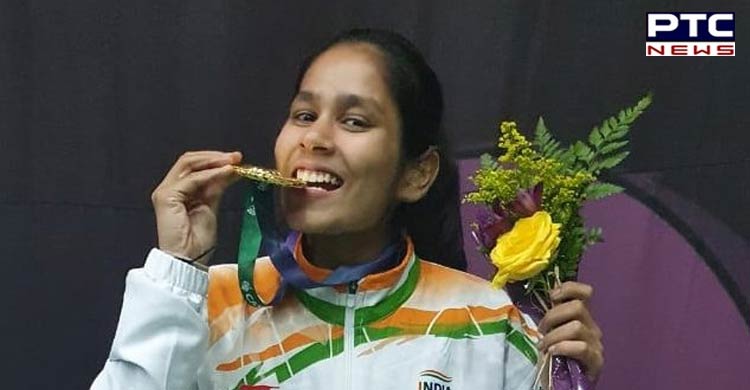 She received training from Bahadurgarh's Shining Star Academy. She has now brought honour to India by competing in the Deaf Olympics. India has four female players competing in the Deaf Olympics. Shreya of Bathinda (Punjab), one Madhya Pradesh player, one Uttar Pradesh player, and one Tamil Nadu player are among them.
Proud moment for Punjab-Bathinda girl brings laurels by winning Gold Medal in Deaf Olympics in Brazil. Shreya's father Davindar Kumar Singla  is working in SBI Bank and her mother Neelam Singla is a school teacher. As per her father she will land at Delhi airport on May 14, 2022. Even today she is competing for another match. Team India has reached the quarterfinals and the match is scheduled at 3:00 am.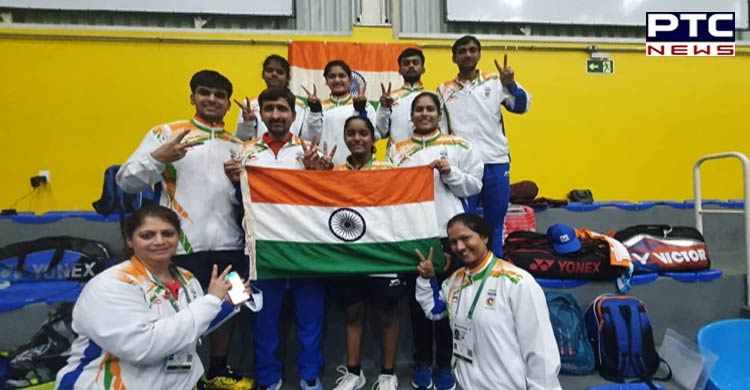 Also Read: Punjab: Ban on bathing in Bhakra, other canals
Deaflympic is held in Caxias Do Sul, in Brazil. It was started in May 2022 and the closing rates are 15th May 2022. This year 72 nations have participated in the Deaflympics with 2267 athletes. 1521 men and 746 women have participated in the deaf Olympics from the 72 nations.
-PTC News