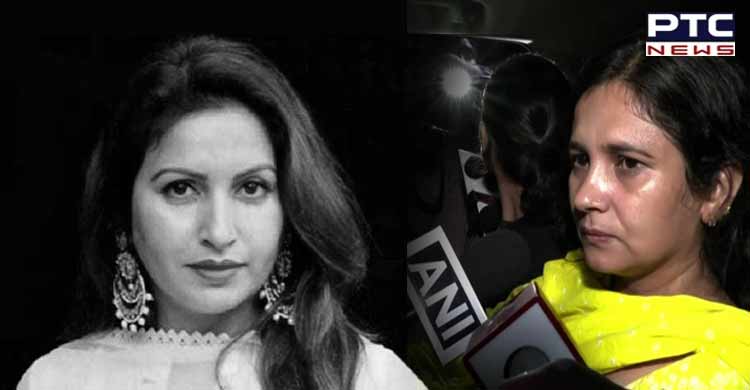 Hisar (Haryana), September 13: In the midst of the ongoing investigation into the death of actor and Bharatiya Janata Party (BJP) leader Sonali Phogat, her sister Rakesh has suspected a political angle in her sister's suspicious death.

"The truth will come out only after a CBI probe. We are not satisfied with the investigation by Goa Police. Goa Police was probing the case from a property angle. There could be some big people behind the murder. Sonali could be murdered on political grounds, so there should be an investigation."
She also thanked Khap Panchayats for putting pressure on the government to conduct a CBI probe into the situation.
"Khap Panchayats have given their full cooperation. Due to the Khap panchayats, there has been pressure on the Haryana and Goa governments at some places," Rukesh added.
Also Read | Punjab: HC grants bail to Kalyani Singh in Sippy Sidhu murder case
On Monday, the Union Ministry of Home Affairs (MHA) gave the nod to the Central Bureau of Investigation (CBI) to take over the probe into the suspicious death of BJP leader Sonali Phogat in Goa.
MHA sources said that the CBI would take over the investigation.
Sonali Phogat, an actor-politician from Haryana, was found dead in Goa last month. Her relatives immediately alleged foul play. Following her family's allegations, the Goa Police filed a murder case and arrested two of Phogat's accomplices.
Also Read | Bomb threat at Amritsar's Spring Dale School traced to 2 students; made fake account to prank
-PTC News