New Delhi, March 14: Stock indices in India continue to decline, pulled down by a sharp dip in almost all sectoral indices, particularly the PSU bank following the collapse of two US banks in a matter of two-to-three days. Benchmark indices Sensex and Nifty settled 0.6-0.7 per cent lower on Tuesday.

Nifty PSU bank declined nearly 2.0 per cent. The US-based Silicon Valley Bank collapsed on Friday. The crisis-hit Silicon Valley Bank's shares tumbled over 60 per cent.
Following the Silicon Valley Bank, New York-based Signature Bank was closed by the state regulators on Sunday (local time), becoming the second US bank to have collapsed. In aftereffect, some other US banks too saw a sharp dip in their share prices.
Right after the two US banks collapsed, the US government and regulators on Sunday (local time) said that depositors' savings remain safe.
Also Read | PM Modi security lapse: Punjab Govt to file chargesheet against 9 officials
"Markets are dancing to the global tunes and we'll see the reaction to the US inflation in early trade on Wednesday. Indications are in the favor of some breather after the recent slide but the upside seems capped too. Meanwhile, participants should stay light and focus more on risk management," Ajit Mishra, VP - Technical Research, Religare Broking.
Going ahead, global market participants will keep an eye on US' February inflation numbers, slated to be released Tuesday (US local time).
"Markets are likely to remain under pressure in the near term, as the US banking crisis deepens with more and more US banks coming under the cloud. Now all eyes will be on the US inflation data that will be released late on Tuesday and would be key factor for the Fed's decision on interest rate in its upcoming meeting amidst the ongoing banking turmoil," said Siddhartha Khemka, Head - of Retail Research, Motilal Oswal Financial Services.
Consumer inflation in the US moderated to 6.4 per cent in January from 6.5 per cent in December, and 7.1 per cent the previous month but still is way above the 2 per cent target.
The US central bank's policy rate is now in a target range of 4.50-4.75 per cent, the highest level in 15 years, and notably, it was near zero in the early part of 2022.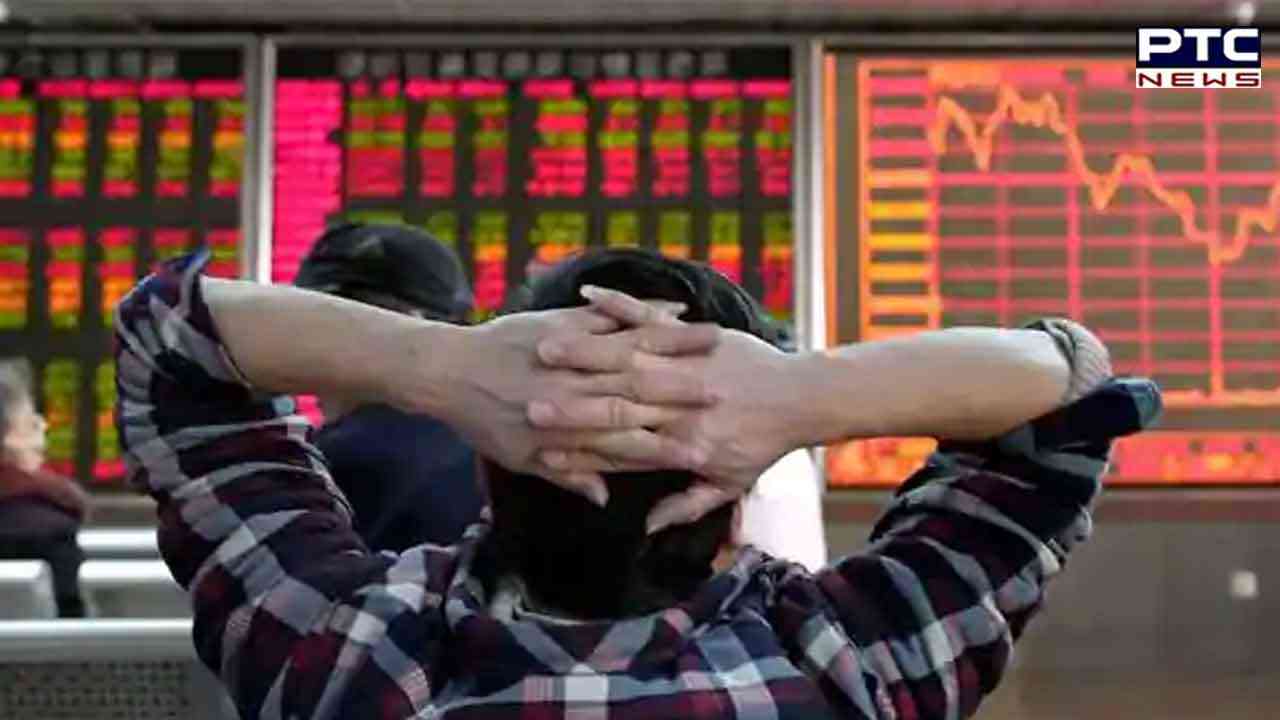 Meanwhile, consumer inflation in India moderated a bit.
Retail inflation in India fell marginally but remained above RBI's 6 per cent upper tolerance band for the second straight month in February, with the Consumer Price Index pegged at 6.44 per cent, government data showed. In January, the retail inflation was 6.52 per cent.
India's retail inflation was above RBI's 6 per cent target for three consecutive quarters and had managed to fall back to the RBI's comfort zone only in November 2022.
Also Read | How does anxiety hit? Check via blood test now
Wholesale inflation in India based on the Wholesale Price Index too continued to moderate and was at 3.85 per cent (provisional) in February 2023, against the previous month's 4.73 per cent, official data showed on Tuesday. Overall wholesale inflation was at 8.39 in October and has been falling since then. Notably, the wholesale price index (WPI)-based inflation had been in double digits for 18 months in a row till September.
Since May last year, the RBI has increased the short-term lending rate by 250 basis points, including the latest 25 bps hike, to tame inflation. Raising repo rate helps in cooling demand in the economy and thus helps in managing inflation. Raising interest rates is a monetary policy instrument that typically helps suppress demand in the economy, thereby helping the inflation rate decline.
- ANI