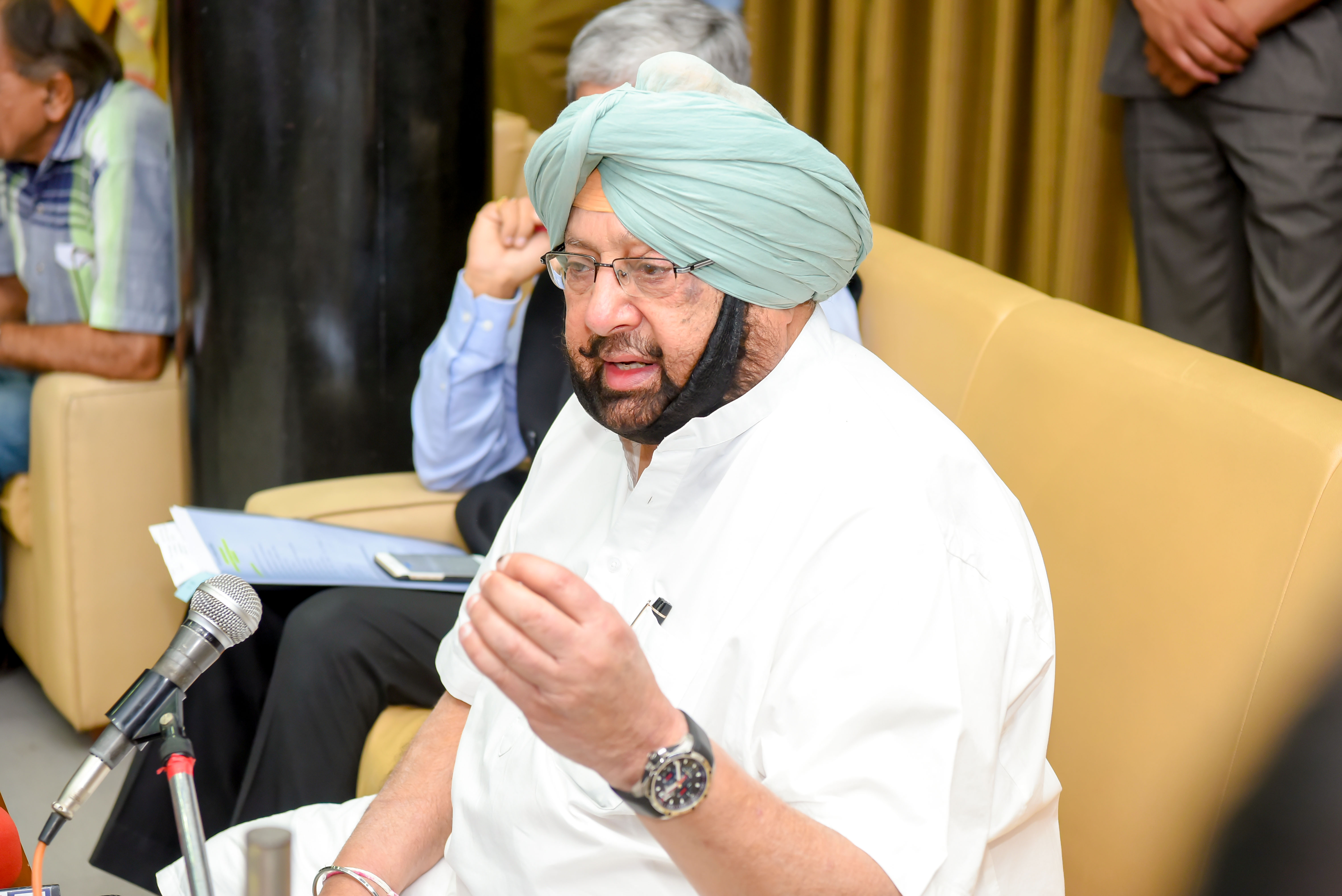 Chandigarh: Punjab Chief Minister Captain Amarinder Singh has ordered a vigilance inquiry to be initiated into the alleged extortion of money from two farmers by five police officials, including a former SSP, in Sangrur.
The Chief Minister has also ordered all five cops to be transferred to the Police Lines pending inquiry. He has further ordered removal of former SSP Inderbir Singh's name from the panel for the post of SSP Chandigarh in view of the change in his vigilance clearance status.
Taking serious note of the matter, as reported in a newspaper on Tuesday, the Chief Minister directed stringent action against those found guilty by the vigilance probe.
The farmers, whose families sold land and took loan to pay the extortion money, are fearful for their lives and the Chief Minister has directed the concerned officials to ensure full protection for them.
The Chief Minister's orders came after an initial probe by the Sangrur SSP found former SSP Indervir Singh and four other cops, including a DSP, prima facie guilty of extorting money from two farmers while allegedly threatening to implicate them in a murder case. In his report, the Sangrur SSP had recommended an FIR and a Vigilance Bureau probe.
The Chief Minister has directed senior government officials to take appropriate steps to ensure that the matter is taken to its logical conclusion. Nobody found guilty of any laxity or complicity should be allowed to go scot free, Captain Amarinder has instructed the officials, asserting that corruption of any kind will not be tolerated under his government, which was committed to transparent governance.
According to the media report, a 25-year-old financier, Hardev Singh, was shot dead in Longowal in February by five gangsters "led by" Davinder Singh alias Babli Randhawa. They later posted a video celebrating the murder.
The farmers, Dhanwant Singh of Kotra Amrhu village and Harjinder Singh of Dugga village, alleged that they were taken into custody illegally, merely because they knew Randhawa before he became a gangster. The police then extorted money from their families, they further alleged, seeking protection from further victimization and harassment.
The Chief Minister has taken cognizance of the initial probe report sent by Sangrur SSP Mandeep Singh Sidhu to Patiala Zone IG AS Rai and DIG Sukhchain Singh Gill. In his report, Sidhu has named former Sangrur SSP Inderbir Singh, Sunam DSP Jashandeep Gill, Longowal SHO SI Sikandar Singh, Sangrur city police post incharge ASI Baljinder Singh and Badrukhan post incharge ASI Gurmail Singh.