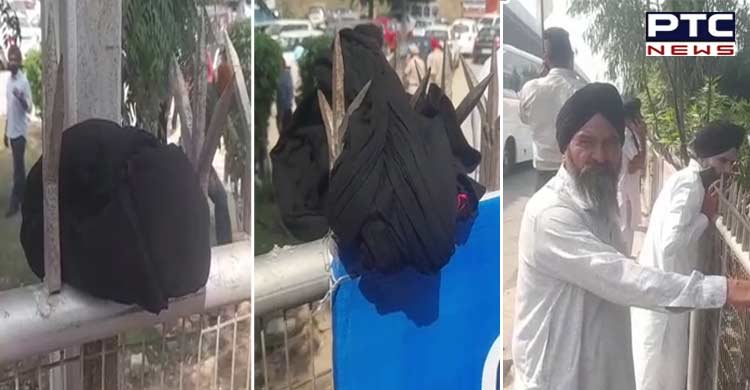 Ludhiana, October 19: In a bizarre incident, a section of farmers were stopped at the gate of Verka Milk Plant in Ludhiana on Thursday, where Punjab Chief Minister arrived to inaugurate a new plant. The farmers were stopped as they were wearing black turbans.

In protest, farmers removed their turbans and placed them on the grill of the gate.
Farmers said wearing black turbans had nothing to do with the event. They were being harassed unnecessarily. The farmers said they belonged to dairy farming and were not aware of the fact that they would not be allowed to participate in the Chief Minister's programme on the ground that they were wearing black turbans.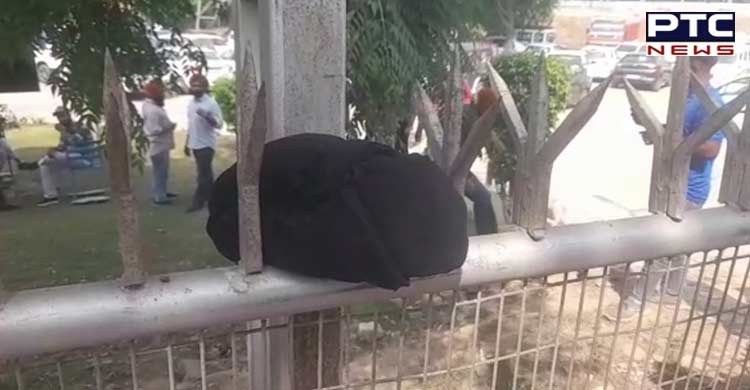 The turban of a farmer lying at the gate of Verka milk plant in Punjab's Ludhiana district. Photo: PTC News
Also Read | Famous Canadian Coffee chain opens outlet in Chandigarh
Officials at the spot said no person wearing black turban or black clothes would be allowed inside the venue. In protest, many farmers put their turbans on the gate of Verka Milk Plant, Ludhiana.
Also Read | Dharna outside Ferozepur's Malbros: HC directs Punjab to deposit Rs 5 crore in 1 week
Watch LIVE
-PTC News