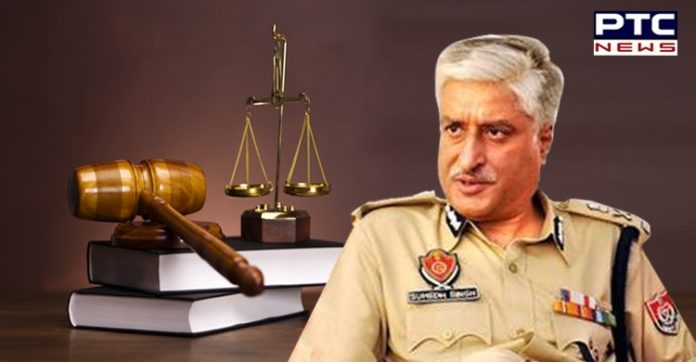 Former DGP Sumedh Singh Saini arrest warrant: In connection to a murder case, a judicial court in Faridkot on Tuesday issued arrest warrant (bailable warrants) against former Punjab Director General of police (DGP) Sumedh Singh Saini and suspended IG Paramraj Singh Umranangal.
Also Read | Twitter follows govt orders; takes action on 500 accounts in India

Both Sumedh Singh Saini and Umranangal were summoned by the court of Judicial Magistrate, Ist Class, Faridkot, and were asked to appear before the court today to face trial in Behbal Kalan police firing case of October 2015 in which two protesters were killed.
Both the accused sought exemption from their appearance today, stating that their application for anticipatory bail was still pending in the Sessions Court, Faridkot. However, the court declined their applications.
The court further strongly objected to statements by counsels for Saini and Umranangal that the court had not complied with the HC orders according to which if an arrest has to be made, seven days prior notice was needed to be given.
In his order, JMIC Faridkot said that this submission by the counsels for both the accused were not true as the court had issued notice of more than three weeks to both to appear before the court.
The judge said, "while the challan against the accused was presented on January 15, the notice for their appearance before the court was issued for February 9."

JMIC, Faridkot's order read, "While the directions of the High Court were already being complied with, but both the accused are misusing the process of law and not appearing before the court despite given notice of more than three weeks."
According to he reports, The notice issued to accused Sumedh Singh Saini and Paramraj Singh Umranangal, were received back with the report that security officer at the house of Sumedh Singh Saini refused to allow the process server to meet him and also refused to receive the summons and the summon was pasted in front of his house on February 5.
Also Read | Iqbal Singh, R-Day violence accused with Rs. 50,000 reward, arrested
The judge said, same way, summon to Umranangal were also received back with similar report that the security officer refused the process servers to let them meet Umranangal to receive the summons.
The court concluded that, "It is clear that both the accused are moving frivolous applications before this court, despite having knowledge regarding summons, but are not appearing before the court for the reasons best known to them,"
And issued bailable warrants in the sum of Rs 5,000 with one surety of like amount against Sumedh Singh Saini.
-PTC News