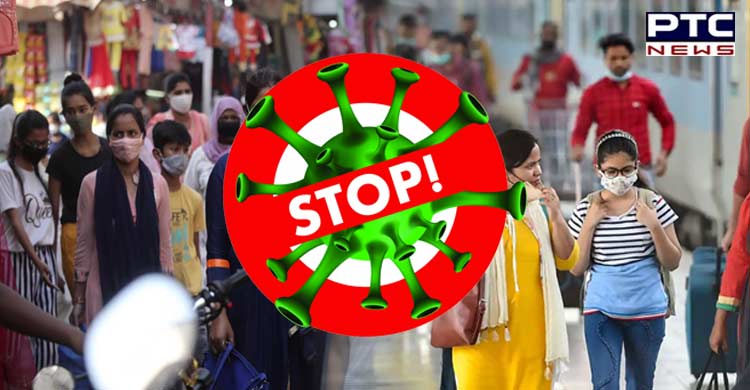 New Delhi, April 20: Amid a surge in Covid-19 cases in New Delhi, the Delhi Government on Wednesday made the wearing of masks mandatory in public places and also decided to impose a fine of Rs 500 on violators.

Officials said the Delhi Disaster Management Authority, at its meeting, has decided not to shut schools, but has come up with a separate Standard Operating Procedure in consultation with experts.
Also Read | Breaking News LIVE: Covid-19 cases on rise among children; parents demand online classes
The government is expected to issue an official order regarding the mandatory use of masks soon.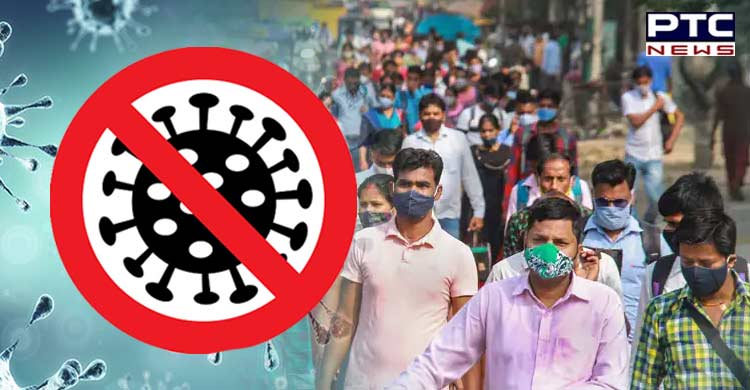 Sources said the authorities had been asked to keep a close watch on social gatherings and ramp up testing to check Covid-19 surge in the New Delhi. Chief Minister Arvind Kejriwal was also closely monitoring the situation, they added.
On Tuesday, Delhi recorded a nearly 26 per cent jump in fresh Covid-19 cases. The health department said 632 fresh cases were reported on Wednesday and the positivity rate was 4.42 per cent.
The city had on Monday recorded 501 cases and zero death while the positivity rate stood at 7.72 per cent.
Also read | 400th Parkash Purab of Sri Guru Tegh Bahadur: PM Modi to release commemorative coin, postage stamp on April 21
Meanwhile, India continues to register an increase in its daily Covid-19 caseload as it reported 2,067 new infections in the last 24 hours, said the Union Ministry of Health and Family Welfare on Wednesday.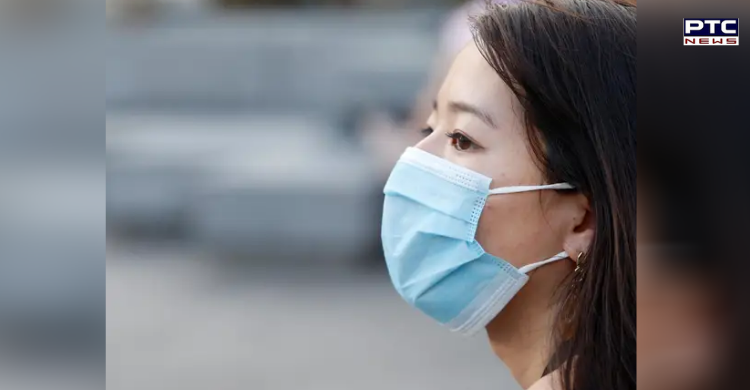 India reported a total of 820 more cases on Wednesday in comparison to Tuesday. The country registered as many as 1,247 Covid-19 cases on Tuesday. The active cases in the country increased to 12,340, which accounts for 0.03 per cent of the total cases.
According to the Union Ministry of Health and Family Welfare, the daily case positivity rate also saw a rise from 0.31 per cent (on Tuesday) to 0.49 per cent (on Wednesday). The weekly positivity rate saw an uptick from 0.34 per cent (on Tuesday) to 0.38 (on Wednesday).
As many as 1,547 Covid patients recovered from the disease in the last 24 hours, taking the total number of recoveries since the beginning of the pandemic to 4,25,13,248. The recovery rate currently is 98.76 per cent. However, the death toll climbed to 522006 with 40 fresh fatalities.
As many as 4,21,183 samples were tested on Wednesday. The total number of COVID tests conducted in the country so far is 83.29 crore.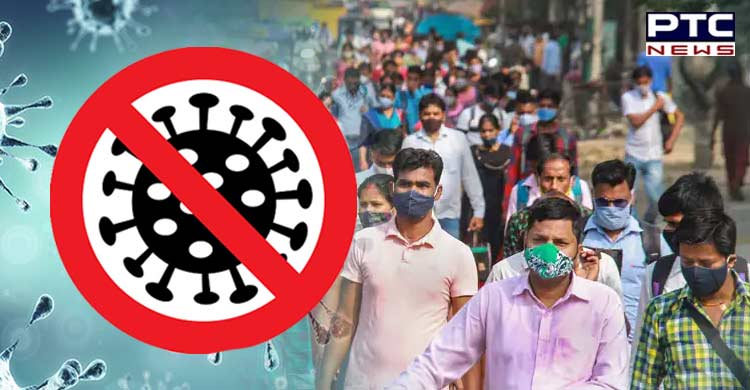 Meanwhile, Union Health Secretary Rajesh Bhushan on Tuesday wrote to the governments of Haryana, Uttar Pradesh, Delhi, Maharashtra, and Mizoram over the increasing positivity rate and cases and urged States, Union Territories to continue monitoring the spread of infection.
-PTC News
-PTC News