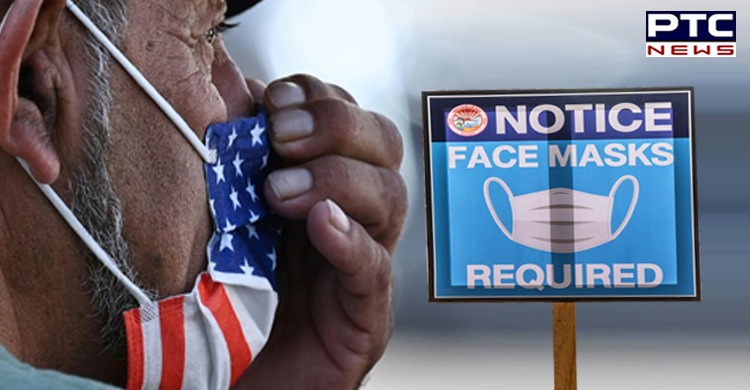 Americans fully vaccinated against Covid19 should go back to wearing masks in indoor public places in regions where the coronavirus is spreading rapidly, the United States (US) health authorities have said.

In a toughening of guidance issued earlier this month, the US Centres for Disease Control and Prevention (CDC) also recommended all students, teachers and staff at schools for kindergarten through Class 12th wear masks regardless of whether they were vaccinated.
Also Read | New Covid-19 variant surfaces in UK, 16 cases reported so far
Covid cases have been rising due to the highly contagious Delta variant, which emerged in India, but has quickly spread and now accounts for more than 80 per cent of coronavirus cases in the United States.

US President Joe Biden said increased vaccination and mask wearing would help the US avoid the pandemic lockdowns, shutdowns and school closures that the country faced in 2020. "We are not going back to that," Biden said.
Also Read | Monsoon Session, Day 6: 7 Oppn parties want Prez intervention in Pegasus, farm laws
Meanwhile, with Covid positive cases ticking past 52,000 per day, the United States has once again surpassed India (less than 40,000 cases per day as per official count).
Alarm bells are ringing again after a 170 per cent jump in cases over in the US the past two weeks.
The Biden administration has confirmed that it will not lift any existing international travel restrictions, citing the rising number of Covid-19 cases and the expectation that they will continue to rise in the weeks ahead.
- PTC News